177ccm cylinder for 2-port and 3-port engines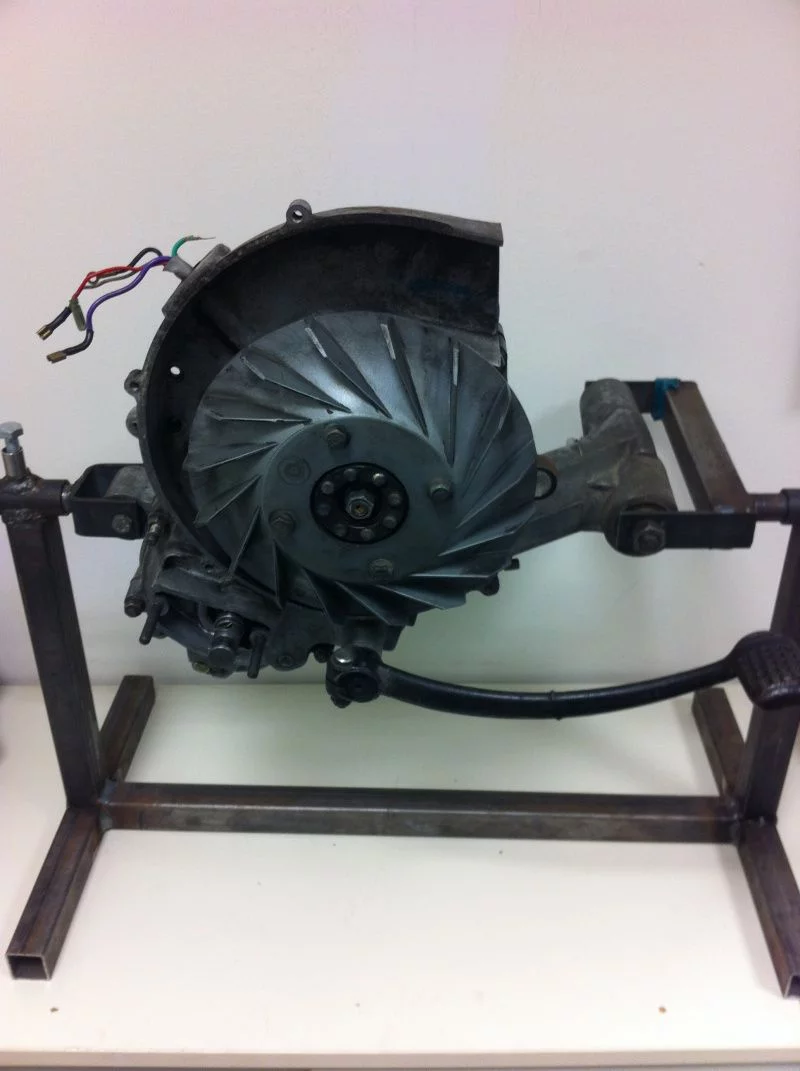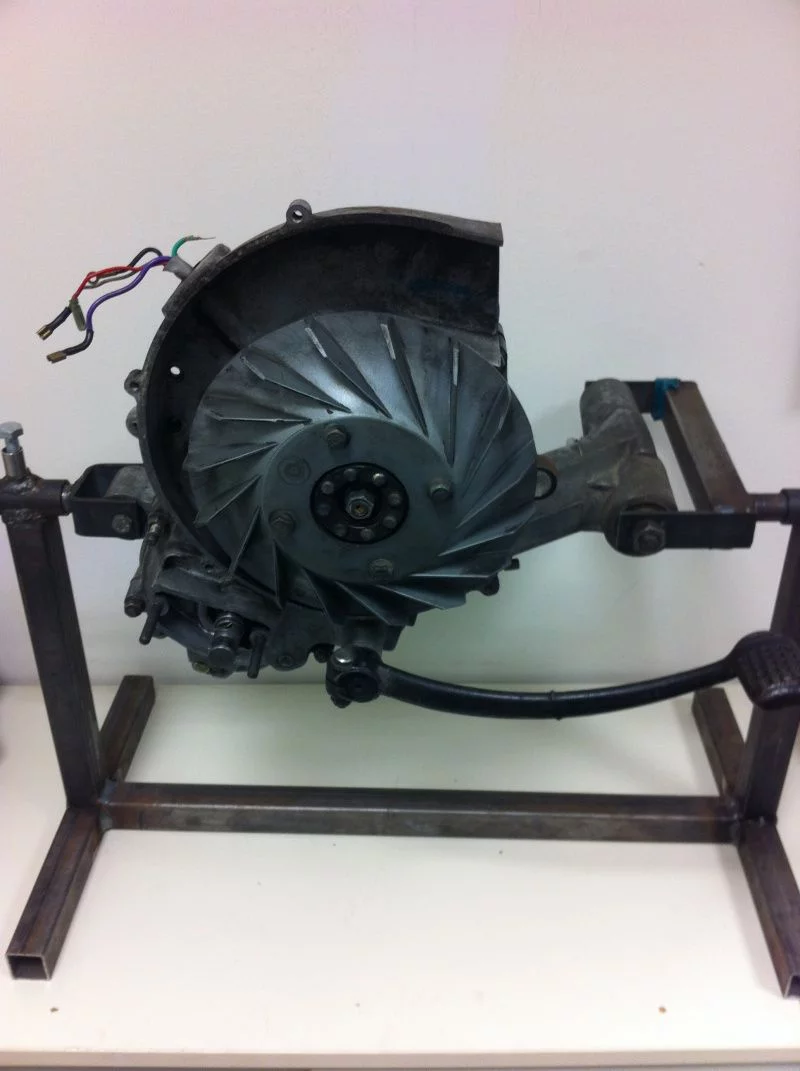 Some old gems from the Vespa series such as the Vespa Sprint or Sprint Veloce with 150ccm or the 125cc Vespa GT or many Bajaj Chetak models unfortunately have the problem that not too many cylinder options are available due to the cylinder base sealing surface.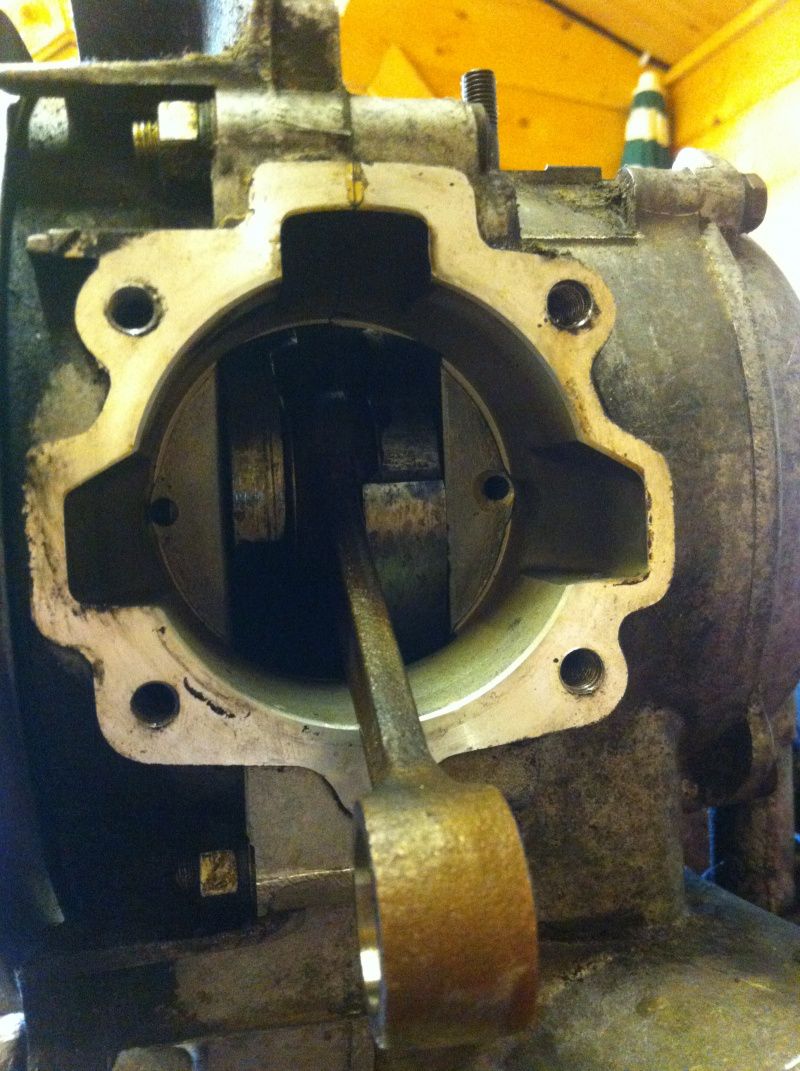 It is nice to see here that there is no way of connecting to one of the 2 side overcurrent channels, for example Polini 177 or Parmakit 177 adapt. There would not be enough sealing surface left and the thing would leak.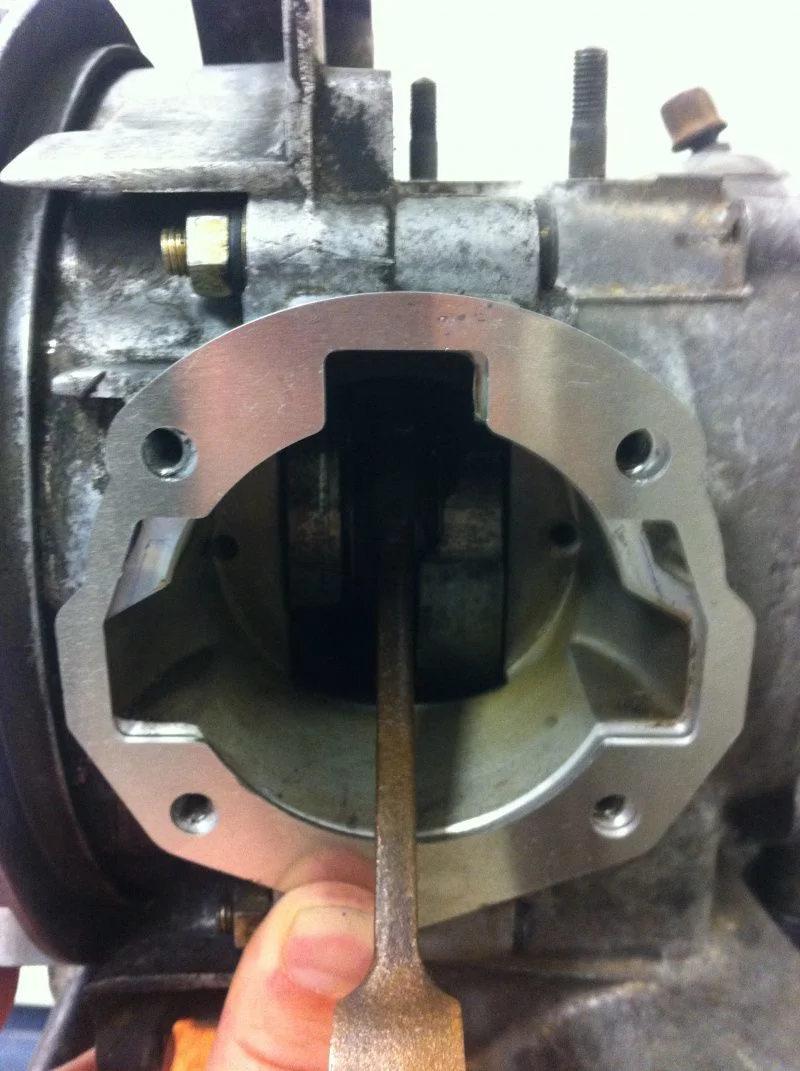 The picture above with a spacer of the Polini 177ccm clearly shows that this cylinder is absolutely out of the question.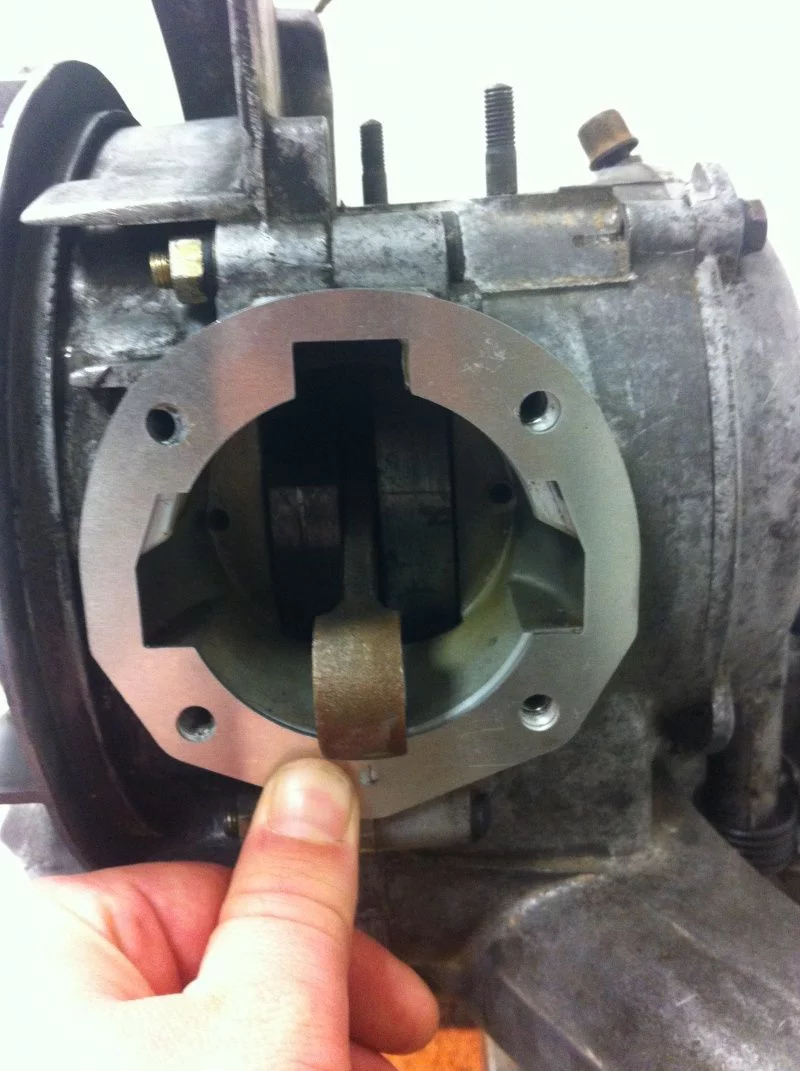 Here you can see the spacer for one Pinasco 177 aluminum cylinder with 3 channels. A cylinder that is very durable due to the material properties but also with one of the most expensive from the 177 series. Although this would fit in terms of shape, less than 1mm sealing surface would then remain on the side overflow channels.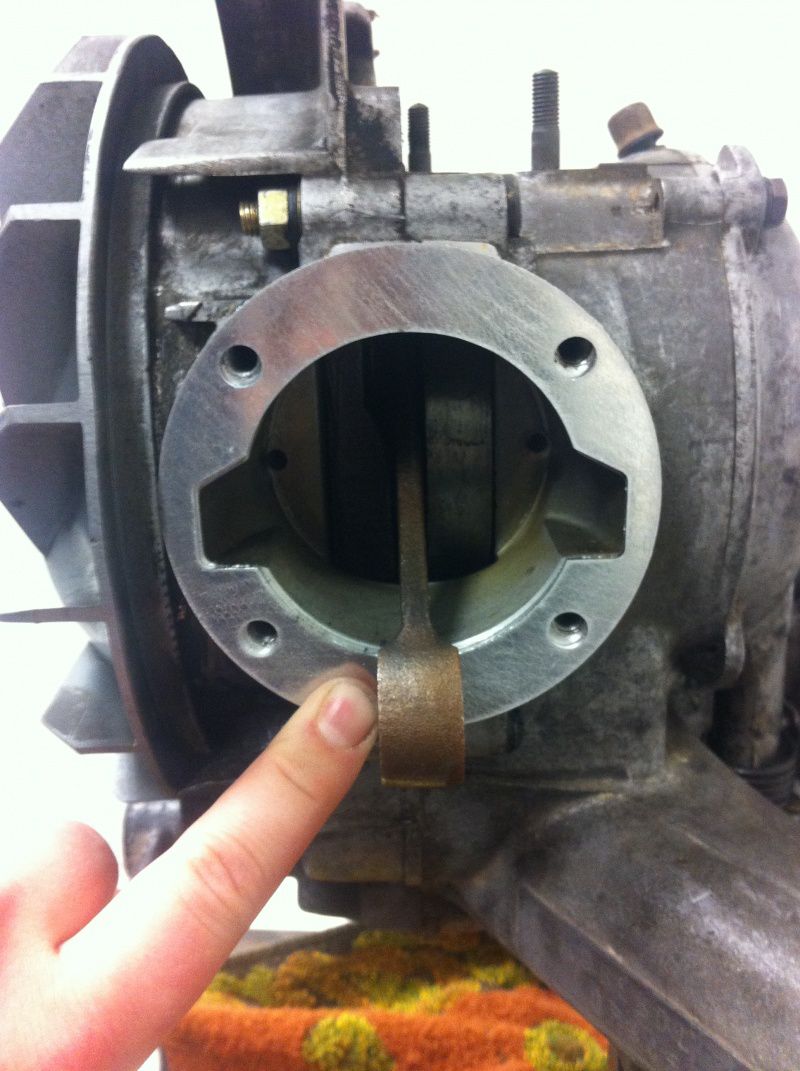 Another option from Pinasco is the 177 aluminum variant with spacer for the 2 channel motorsn. Here the cylinder base was turned off so that it can be driven with the spacer. The spacer seals properly and closes the 3 overflow channel and partially the side overflow channels. That would also be an option for the 3-channel motor shown above. For this one could then cut out the 3 overcurrent channel in the spacer and drive this variant.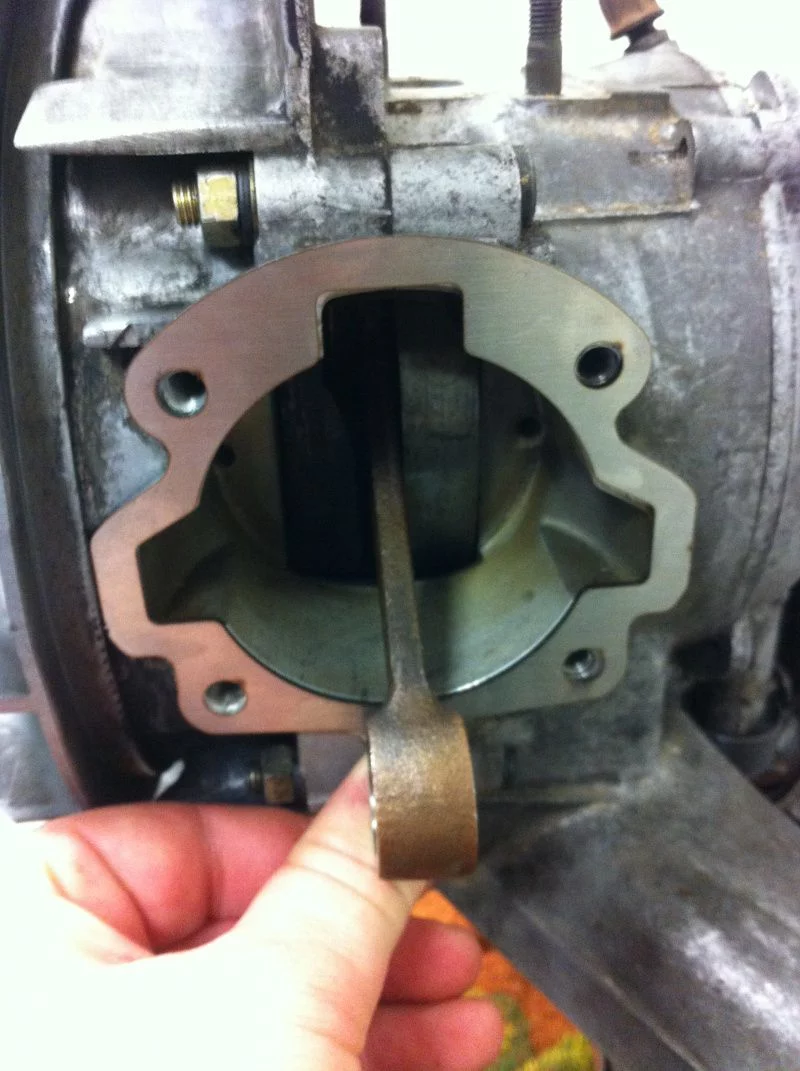 The picture above shows a spacer for the DR 177 cylinder. Since this is very similar to the original, the overcurrents match the housing perfectly. In terms of price, the DR is also the cheapest variant in the 177 cylinder product range.
If you like it unusual, you can give your hobbyist great pleasure here. It would be possible to install a crankshaft of a PX200 which, with a 110mm connecting rod length, is 5mm longer than the original sprint shaft. Here you would then drive a 5mm spacer at the cylinder base and into this you could then insert the transfer ports of any 177 cylinder. So an all-purpose weapon. However, the ignition base plate and the fan wheel would have to be replaced here.
https://blog.scooter-center.com/wp-content/uploads/IMG_0694.jpg
1071
800
marketing
https://blog.scooter-center.com/wp-content/uploads/2016/04/Scooter-Cejnter-SC-Logo-2016.png
marketing
2012-04-26 11:08:49
2014-05-22 08:13:42
177ccm cylinder for 2-port and 3-port engines