3rd Alpen Customshow Innsbruck 2017
Vespa Custom Show in Innsbuck
For three years now, our friends from Innsbruck have held the Vespa Alpen Customshow, always a few days before ours Scooter Custom Show instead.
700 visitors 100 exhibitors
So again this year, despite rainy weather, 700 visitors dared to make the way to the Vespa Customshow 2017 in Innsbruck at the Meisinger dealership.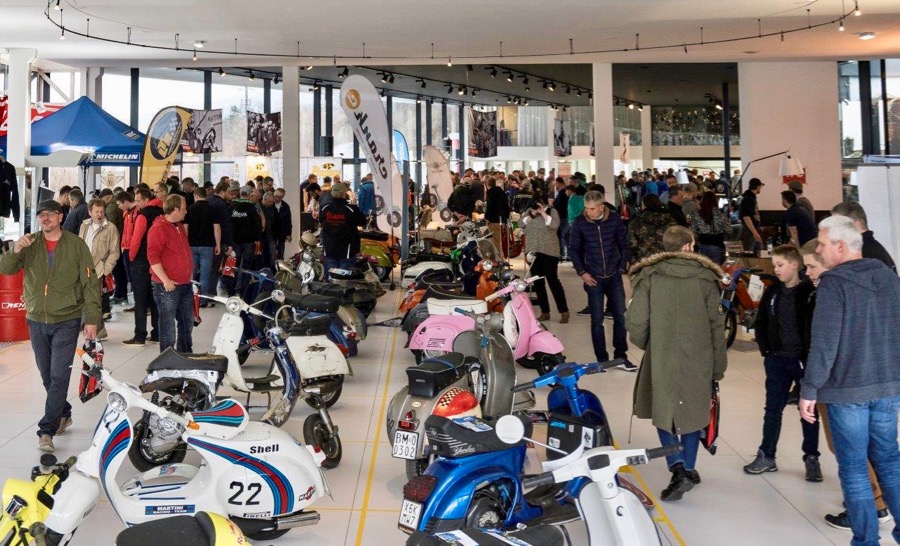 Strongest roller
100 exhibitors spared no expense or effort (longest journey Robert Zagar with 400 km) to present their vehicles in Innsbruck. In addition to the dynamometer, where the winners in the classes
Strongest Small Frame,
strongest Largeframe (32 hp) and
strongest wifeframe (15,4 hp)
were determined, there was one Vespa cake and a raffle with many prizes for the visitors.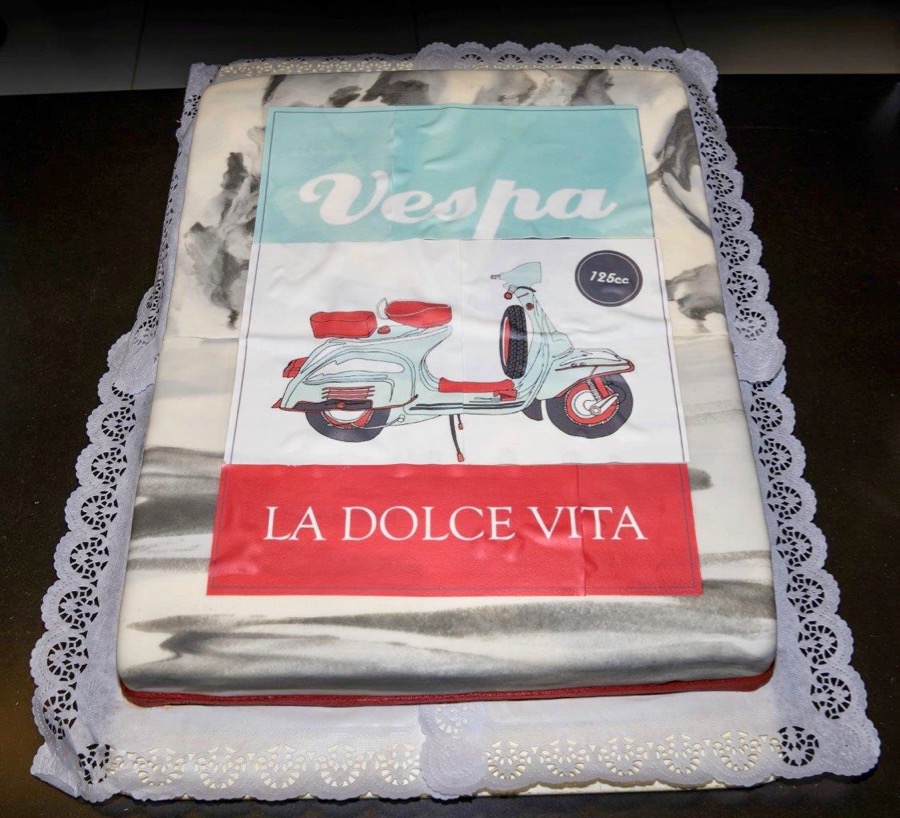 Sponsored by Scooter Center
Let him provide food and drink Mountainmen Vespa Club.
The organizers were particularly proud of the exhibitor PINASCO and the many innovations in the area Vespa Wideframetuning introduced.
The Scooter Center sponsored prizes for the winners.
There are also great prizes and trophies at our custom show in Cologne, you can register here: Registration Scooter Customshow
Many thanks to the organizers, we know how much work it is and congratulations to the winners of the Alpine Custom Show!
https://blog.scooter-center.com/wp-content/uploads/2017/03/Vespa-Customshow-Innsbruck-2017VESPA-TORTE.jpg
818
900
Heiko Lepke
https://blog.scooter-center.com/wp-content/uploads/2016/04/Scooter-Cejnter-SC-Logo-2016.png
Heiko Lepke
2017-03-20 14:49:32
2017-03-20 14:49:32
3rd Alpen Customshow Innsbruck 2017