Bye Bye 2021 - Hello 2022
Bye Bye 2021 - Hello 2022
Another year marked by the Corona Ups and Downs is drawing to a close and we say thank you! Thank you for your loyalty, your support and for sharing our common hobby! An exciting year is over and we are looking forward to 2022!
Our 2022th company anniversary is coming up in 30 and will be celebrated at the Scooterist Weekender Cologne on the first weekend in September.
That will be a lot of fun with the big International Customshow on Saturday, September 3rd in V8 hangar at Motorworld Cologne. The DJ requests for Friday and Saturday evenings are out and the first confirmations have arrived. It looks similar for the Customshow, and that could be a pretty nice line-up and an official weekender. Stay tuned!
You can find the event on Facebook here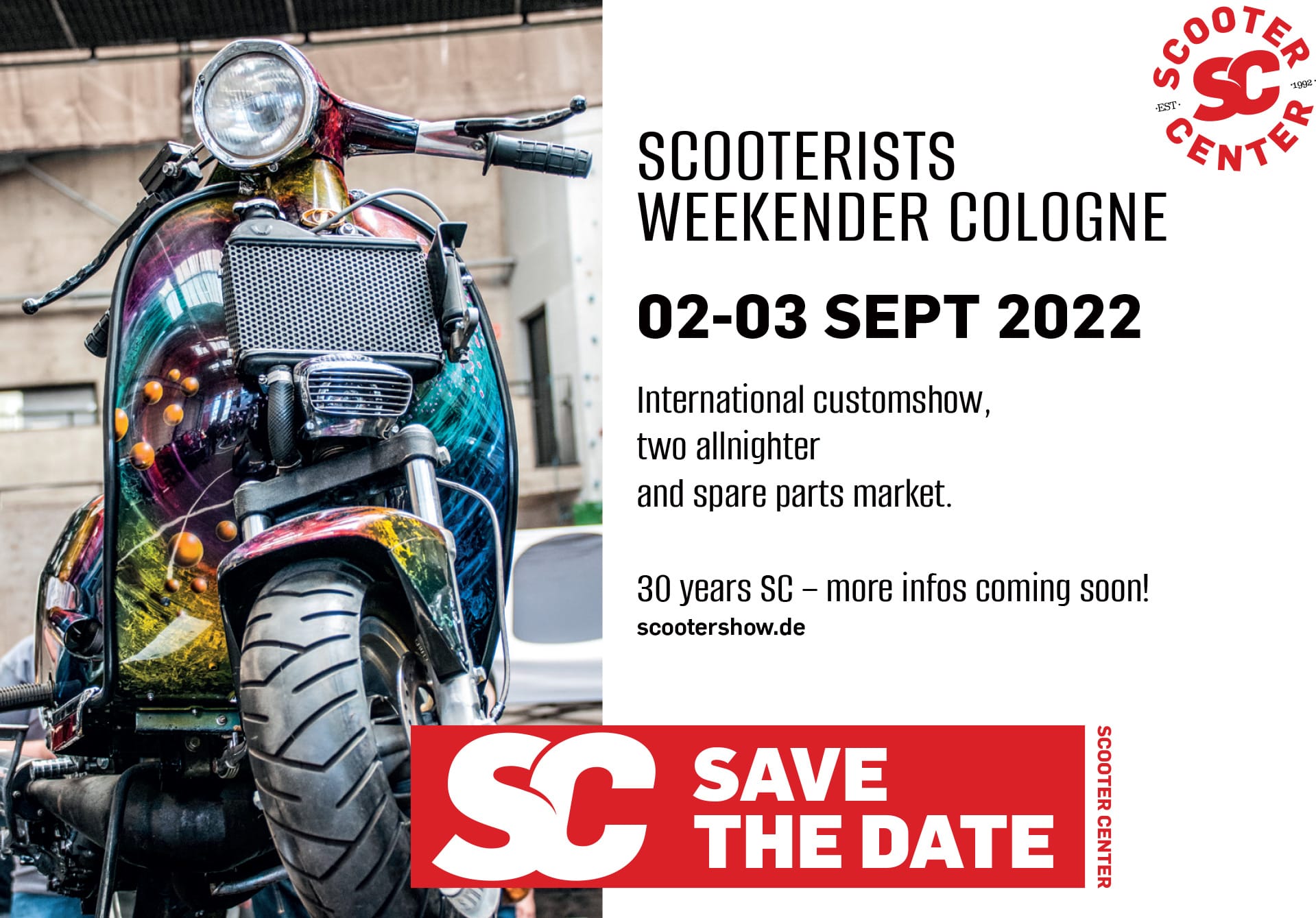 In time for the 2021 season, Maryzabel finished her Platonika project, brought it to the streets and tüvt. Actually, Maryzabel wanted to report as a mad reporter from the scooter scene and from the meetings, which was unfortunately only possible to a limited extent due to the pandemic.
We were still able to head for some event highlights and so the SC team, with the support of good friends, visited other good friends at the Vespa Alp Days.
After the Alp Days we were finally able to open the gates of the SC again for our Open Day after a year of abstinence. And that was a celebration with visitors from Italy (special thanks & greetings to Super Lui Sylvia & Tom) via Austria (here to Tamara & the Po) to our local regions. The day was amazing! Dream weather, a great atmosphere and finally we could all meet again!

Was a very special guest Markus Andre Mayer! The mastermind behind the Vespa Gentleman Giro - the Vespa tour for children with cancer!
With his tireless efforts in 2021 he was able to collect a donation of € 4.865 for a good cause over 45.000 km in five countries. We are really happy that we were able to help and have rounded up the entire income from our gastronomy on the Open Day to 5.000 euros and donated it.
Even after the terrible flood disaster in July 2021, we made donations right on our doorstep. While the world has literally come to an end around Cologne, we have been spared minor damage such as full cellars and flooded streets. The decision was quickly made that we wanted to do something and we technically revised a completely original Vespa Primavera 125 ET3 and then auctioned it on ebay for the benefit of the flood victims.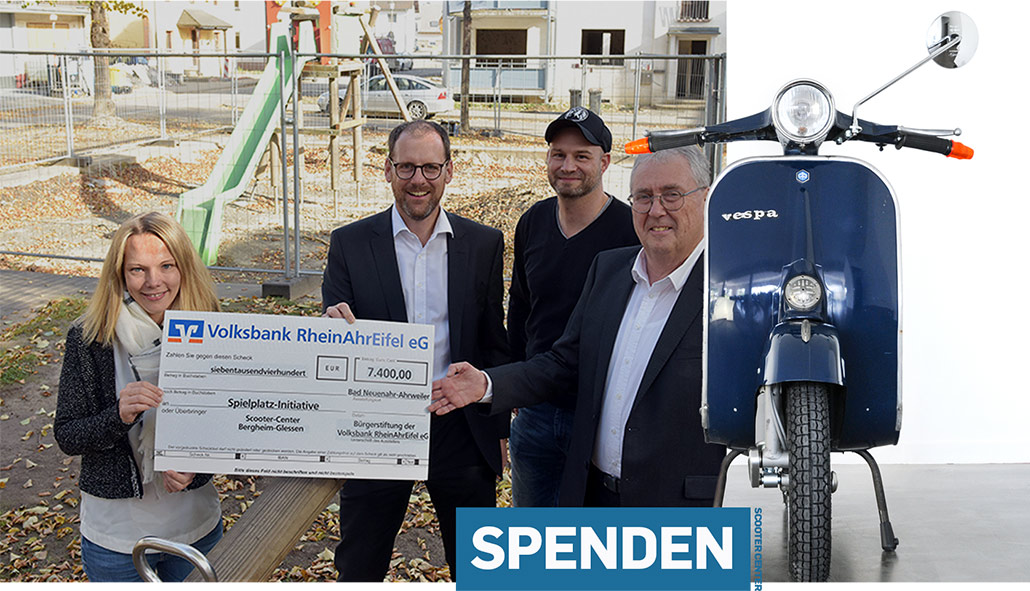 We also supported one or two motorsport events: We're back at the Nürburgring and we're at it Dortmunder Motor Sportclub eV got in and organized the with our friend, a (now EX-) SC employee from the very beginning Scooter Center Cup. This is the racing class for scooters on the legendary Nürburgring.
You can find the event on Facebook here

The technology was of course not neglected in your SC news blog this year and here are some highlights: Vespa GTS with a full 500 ccm displacement, what's up with Quattrini M244 / 252 the S&S Newline under the microscope.
Every month there is a colorful hodgepodge of cool things - the motto here is "nothing must, everything can!"

To an exciting 2022 together!
Your Scooter Center Team
https://blog.scooter-center.com/wp-content/uploads/2023/08/SC_BLOG-300x69.png
0
0
Philip
https://blog.scooter-center.com/wp-content/uploads/2023/08/SC_BLOG-300x69.png
Philip
2021-12-30 17:00:02
2023-05-25 16:01:12
Bye Bye 2021 - Hello 2022