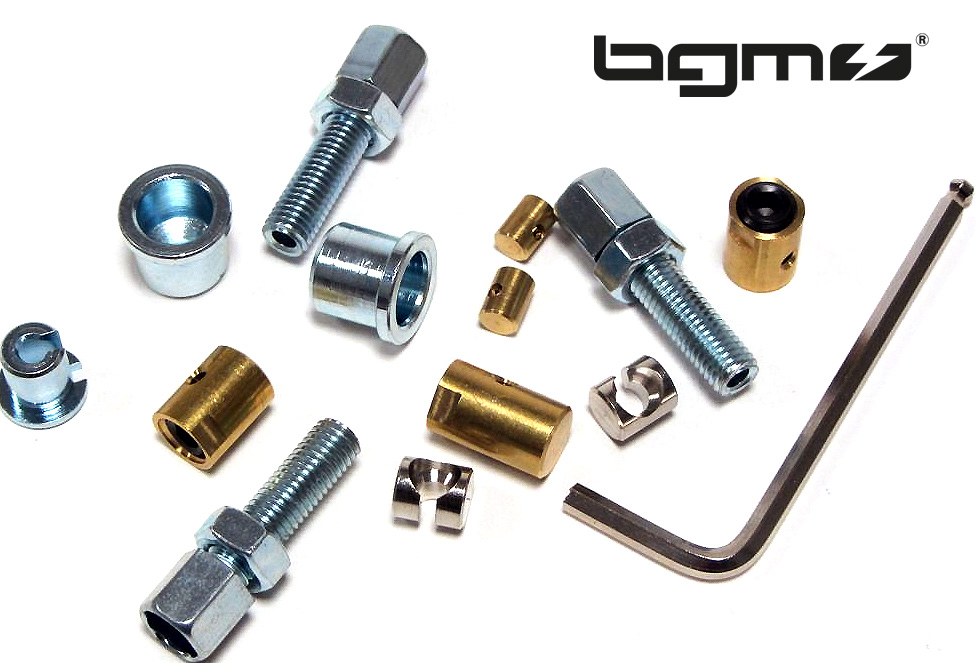 New clamping nipples, screw nipples and adjusting screws (clutch cable, brake cable, accelerator cable) for Vespa & Lambretta in a practical set
We have optimized the clamping nipples and adjusting screws for Vespa and Lambretta, making them much easier and more reliable to use!
Now new: also available in a cheaper set.
The adjusting screw and clamping nipple sets belong in every glove compartment in addition to a selection of replacement cables. Suitable for many ...