Crankshaft bearing dummies -BGM PRO- for Vespa and Lambretta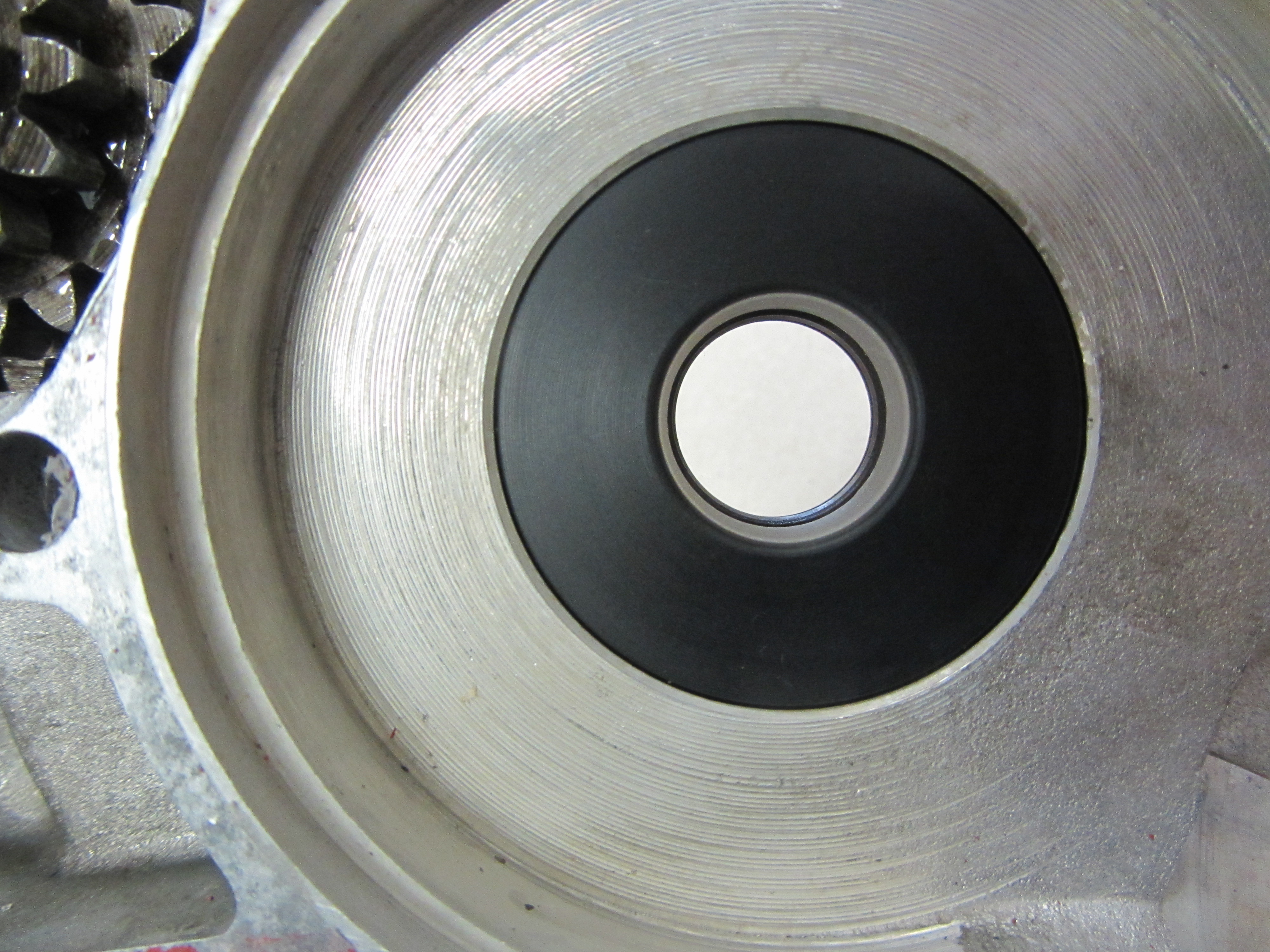 Our tip for working on Vespa and Lambretta engines
Working closely when building a new engine is essential for a good result.
Inlet angle in rotary valve or piston-controlled engines, as well as the overcurrent and outlet angle of the cylinder are important key data that must be taken into account when creating an engine.
Nowadays it is not uncommon, depending on the selection of the components, that the cylinder and / or the motor housing have to be reworked in order to achieve the desired control angles in the inlet area and in the cylinder. This cannot be achieved in some cases simply by measuring with the vernier caliper. It is therefore advisable to put the motor together once "dry" in order to determine the required dimensions. However, if, in case of doubt, the motor housing needs to be reworked afterwards, then ball bearings that have already been inserted would have to be removed again. In almost all cases, this in turn amounts to a premature death of the sensitive camps.
NEW: bearing dummies
So-called camp dummies provide a remedy here - great word creation; however, the German description would "Ring insert to simulate a ball bearing"Probably not easier to get off your tongue either ...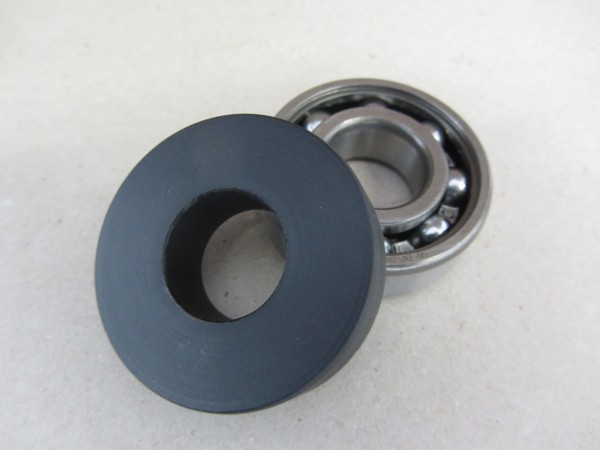 Advantages of the "ring inserts for simulating a ball bearing"
The dummy can be inserted into the motor housing without the usual method of shrinking it.
Like the ball bearings, the dummies are provided with clear chamfers for easy installation and removal.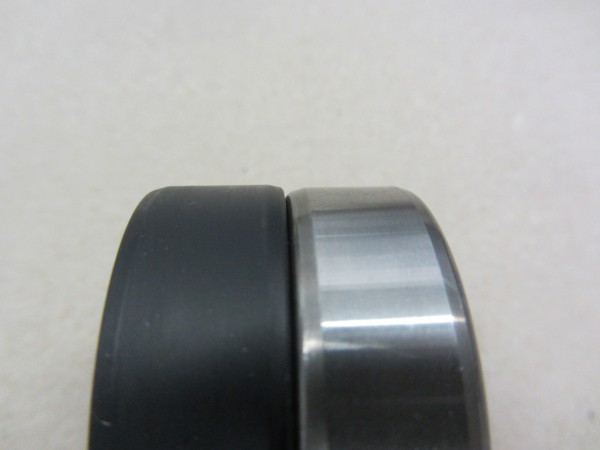 The crankshaft can be rotated freely in the dummies and thus it is even possible to determine the crush dimension.
Useful tools for collecting this important data are, for example, the bgm degree disk in connection with the whale. With this combination, all necessary control angles can be determined perfectly.
If all the data has been collected through the use of the bearing dummies, then the deputies can Ball bearings can be easily removed from the motor housing again.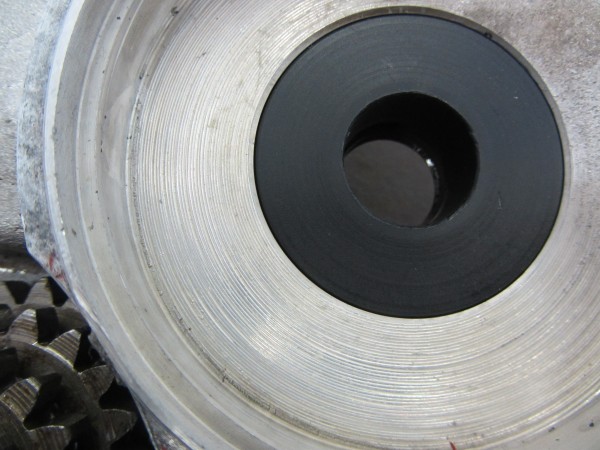 It's all about the right size!
We have now developed the bgm PRO bearing dummies. MADE IN GERMANY
The bearings are available in all major sizes. In addition to the dimensions of the corresponding ball bearings, the designations of the bearings are also included in the designation of the dummies. The specification of the size is composed as follows (as an example the bearing dummy for the alternator bearing of the Vespa PX and PK ETS):
Crankshaft bearing dummy -BGM PRO- NBI 253815 (25x38x15mm)
NBI 253815 = manufacturer's bearing designation (Nadella, SKF, etc.)
25 = inside diameter of the bearing in millimeters
38 = outer diameter of the bearing in millimeters
15 = width of the bearing in millimeters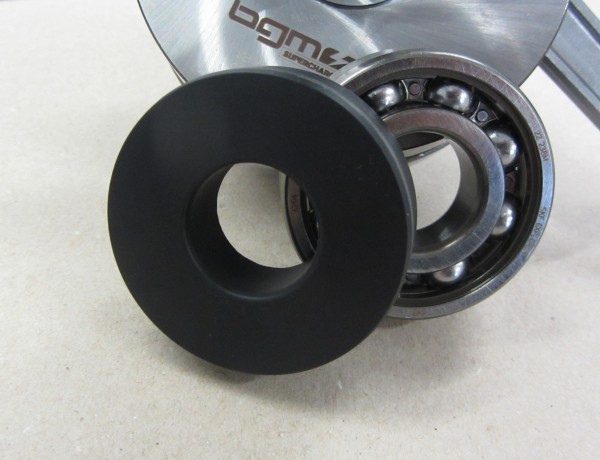 All sizes available:
The different combinations by scooter type:
So you need different dummies for different combinations of engines and crankshafts.
Vespa Sprint 2-channel
Drive side BGM1200TL; Crankshaft bearing dummy -BGM PRO- 613912 (25x62x12mm)
Ignition side BGM1200TL; Crankshaft bearing dummy -BGM PRO- 613912 (25x62x12mm)
Vespa T5
Drive side BGM1200TL; Crankshaft bearing dummy -BGM PRO- 613912 (25x62x12mm)
Ignition side BGM1205TL; Crankshaft bearing dummy -BGM PRO- N205, NU205, 6205 (25x52x15mm)
Vespa PK 50 with conversion to ETS crankshaft
Drive side BGM1203TL; Crankshaft bearing dummy -BGM PRO- 6303 (17x47x14mm)
Ignition side BGM1207TL; Bearing dummy crankshaft -BGM PRO- conversion to PK ETS bearings (25x47x12mm)
Lambretta GP
Drive side BGM1204TL; Crankshaft bearing dummy -BGM PRO- 6305 (62x25x17mm)
Ignition side BGM1206TL; Crankshaft bearing dummy -BGM PRO- NU2205 (25x52x18mm)
Plastic storage dummy
This allows the crankshaft to be mounted and moved in the engine housing on a trial basis and without any effort. Thus, for pure measurement purposes, neither the crankshaft nor new bearings are stressed. Ideal to control the control angle of the crankshaft (rotary valve inlet) or the cylinder (outlet angle, overcurrent angle). Made in Germany
You can get the storage dummies from bgm PRO in the Scooter Center Scooter shop:
https://blog.scooter-center.com/wp-content/uploads/2016/03/Lagerdummy_2-1.jpg
3000
4000
alex
https://blog.scooter-center.com/wp-content/uploads/2016/04/Scooter-Cejnter-SC-Logo-2016.png
alex
2016-05-10 10:51:38
2016-05-10 11:06:32
Crankshaft bearing dummies -BGM PRO- for Vespa and Lambretta