Every journey is a potentialVespa trip" And that can certainly not be any different in my home country.
After three and a half years I met again with my dear Vespa friends, the Vespa Club Bogotá and my Vespas.
And just like in Germany, it's nice to see scooters on every corner.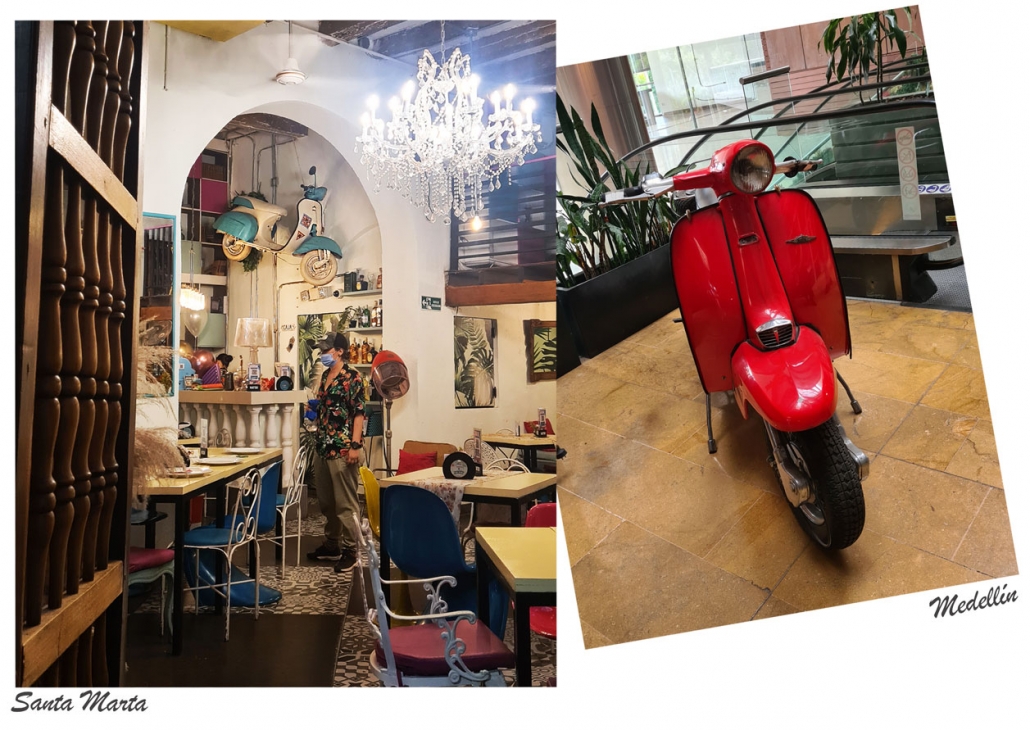 Vespa friends
But I had to divide my short time wisely between my hobby and my family, so I'm with our 2T environmental movement© "Mi Corazón late en 2 Tiempos" (My heart beats in 2 beats) called for a trip to meet as many Vespa friends as possible.

Exit to Boyacá
Still, I almost thought I would bump into "another scene" at the rendezvous point. I was really surprised what has happened in almost 4 years.
In general, clubs in Colombia have reduced their activities during the pandemic and I have a lot of new faces,"new blood" seen with modern Vespas.

The distances in Colombia are very different than in Germany, our casual trip took 12 hours and was only 258km long. Geography, thousands of ways to make a stop, plus the thousands of other "breakdowns" that can occur with our vintage Vespas all play a big part.
Especially in a country where spare parts are an ocean away, although one of our official dealers: SuperMotori solved it very well and I delivered merchandising to them and we raffled off vouchers.
My Colombian Vespas: Vespertine & La Pelada
It's time to get my Vepas in order:
So my collection, distributed in boxes and such, has now found a nice place, unfortunately still in Colombia. All my Vespa treasures didn't fit in the suitcase :( Same story with my half half Vespa.
The story is different with my "running Vespas", the "golden years" of the "Vespertine" are over, and "La Pelada", my Rusty/Rat project, is getting a little more rust every day, but the important thing is that I can drive them and this is what happened after @Migue's lovely care.
Of course, this resulted in some small adjustments that I had to fix with some "temporary" fixes along the way.
Hello!
I will miss you as I have always missed you.
https://blog.scooter-center.com/wp-content/uploads/2022/01/Kolumbien-Vespista.low_.gif
368
654
Maryza
https://blog.scooter-center.com/wp-content/uploads/2016/04/Scooter-Cejnter-SC-Logo-2016.png
Maryza
2022-01-25 10:00:33
2022-01-24 16:29:01
Vespa Scene Colombia – Vespista