Chasing records with the Lambretta on the salt slope
Our customer Todd Rogers from the USA set out with his 225 Lambretta to hunt for records in Bonneville.
Do you still remember the film "with heart and soul" with Anthony Hopkins? Burt Munro (Anthony Hopkins) travels to Bonneville with his Indian Scout to take part in the annual high-speed race on the Utah Salt Flats. One of my favorite films, below you can find a teaser for the film.
Todd Rogers Lambretta Club USA
So our customer Todd Rogers has set off for Utah with his Lambretta World of Speed made. Here in Bonneville he wants to set a record with his Lambretta on the salt slope.
The right tires
During the preparations for the record attempt, there were problems with the tires. Todd has so far ridden tires with a "P approval" on his Lambretta.
But P corresponds to only 93 mph or 150 km / h and with these tires he would not have received approval for an official record attempt at over 100 mph.
Choosing the perfect tire was then relatively easy, after all, ours are ours bgm PRO SPORT tires, the only 10 x 3.50 tires with a Approval of 180km / h or 112 mph! In addition, Todd did not want to expose himself to any risk and so relied on the bgm PRO Quality tires MADE IN GERMANY.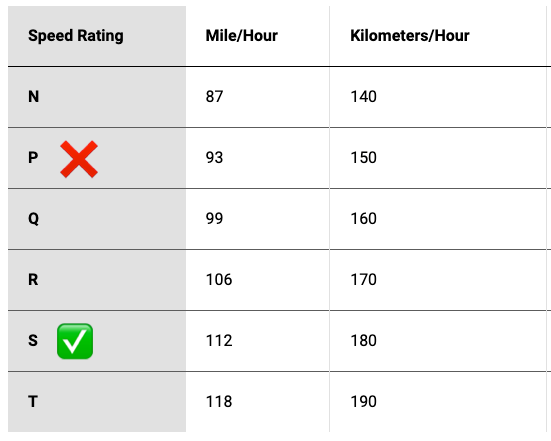 World of Speed ​​the film for a record attempt
Fastest Lambretta 100mph 162km / h in Bonneville Utah / USA bgm PRO Sport tires
The 100mph record in Bonneville with the Lambretta
Todd drove his 225 Lambretta (not a Streamliner !!), a very impressive 100,4203 mph, which corresponds to about 162 km / h. Todd holds the record for the fastest Lambretta in Bonneville!
Congratulations from all Scooter Center & bgm - team!
With heart and soul Trailer Bonneville
With heart and hand (The World Fastest Indian) 2007 speed record Bonneville
https://blog.scooter-center.com/wp-content/uploads/2021/09/lambretta-record-100mph-bonneville-bgm-tyres.jpg
225
400
Heiko Lepke
https://blog.scooter-center.com/wp-content/uploads/2016/04/Scooter-Cejnter-SC-Logo-2016.png
Heiko Lepke
2021-09-21 12:46:58
2021-09-22 14:12:19
Bonneville - fastest Lambretta with bgm PRO SPORT 180km / h tires on the hunt for records