Challenge Scooter Classic Scooter Racing Marcillat 2014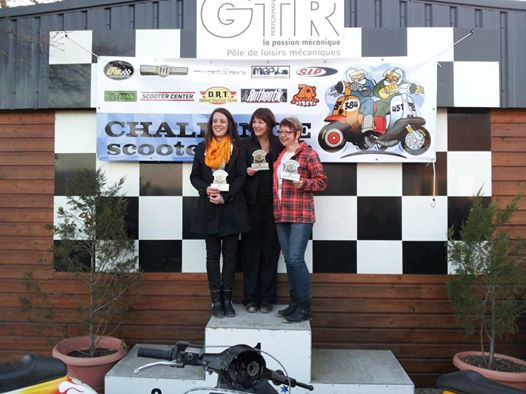 The season start of the racing series for classic scooters in France "Challenge Scootentole" took place in Marcillat. The first race in 2014 started on April 5th. The local Vespa Club d'Auvergne has this Roller race of the Challenge Scootentole organized. 45 participants started on this hilly racetrack. The starters enjoyed a great race weekend with only light rain on Friday during training. But the weather was sunny with perfect conditions during the fast competitions. As always, the participants were quite relaxed and there was a relaxed and friendly atmosphere throughout the weekend. Vespa Racing goes haute cuisine: on Saturday evening there were delicious specialties from the region. New in 2014: Earyl Bidrt participants received goodies such as an embroidered 2014 Challenge Scootentole patch, a key fob and a calendar.
Raffle:
The Scooter Center sponsored some products for the raffle:
John Friedrichs, unfortunately without a gap on the racetrack, was the lucky winner of one on his 50th birthday bgm PRO SC Shock absorber for Vespa PK !!
Julien Desnuelles and Guillaume Bordas won an OEM quality bgm cable set !
Next event:
Mirecourt on May 31st, world's biggest vintage scooter racing event and ESC 2014 season opener!
Special awards:
Best Scooter: John Friedrichs
Best beginner: Matthieu Morel
Best fair play "LePrim": Jean-Paul Belmondouze
Podium C2S:
1st Marc Lacombe, 2nd Thomas Vaz, 3rd Eric Bidot
Podium C2L:
1st Benjamin Lauby, 2nd Aurelien Grosmaire, 3rd Lucas Milesi
Panel C3-1:
1st Benjamin Robillard 2nd Stephan Barbot 3rd Cyril Pasquier
Panel C3-2:
1st Maxime Dias, 2nd Olivier Doussot, 3rd Francois-Xavier Bres
Panel C4:
1st Guillaume Bordas 2nd Gilles Favral 3rd Sylvain Mathieu
Podium C7 (girls!):
1st Florence Gillot 2nd Laure Martin 3rd Evelyne Pannetier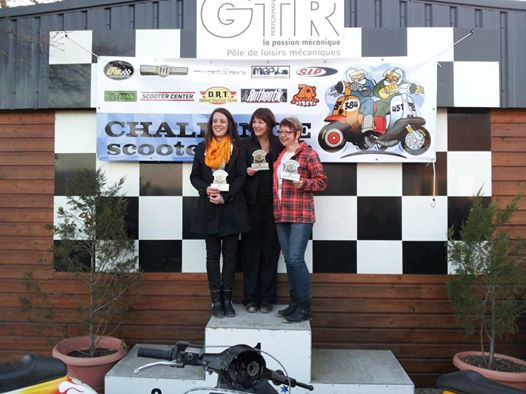 Photo: 2 éme en C7 for a première fois en Scoot! Full detailed ranking: http://www.scootentole.org/CS/CS14Marcillat/Classements/ Other pictures: http://www.scootentole.org/phpbb3/viewtopic.php?f=2&t=103892
https://blog.scooter-center.com/wp-content/uploads/vespa-racing-challenge-scootentole_Marcillat_004.jpg
394
526
Heiko Lepke
https://blog.scooter-center.com/wp-content/uploads/2016/04/Scooter-Cejnter-SC-Logo-2016.png
Heiko Lepke
2014-04-23 09:27:53
2015-02-24 09:24:00
Challenge Scooter Classic Scooter Racing Marcillat 2014