Scooter Center Classic Day Update 03/20:
Tenemos que poponer el Día Clásico :( estamos tristes de decir que el realismo, ha triunfado sobre nuestro optimismo. Pero definitivamente te veremos en nuestro Classic Day de otoño y será más grande y mejor, pues tendremos que ponernos al día. Así que por ahora, quédate en casa, toma las medidas indicadas y cuídate, para que este fantasma dates pronto.
¡Mantente sano!
Scooter Center Classic Day April 25 2020
For the moment asumimos que este evento puede tener lugar a pesar del Coronavirus COVID-19.
A gran día con los amigos en los amigos
Vespas y Lambrettas grandiosas y gente agradable te esperan.
Además, hay other vez nuestros bancos de prueba gratuitos, puestos de piezas privadas y el gran mercado de gangas del Scooter Center with devoluciones, muestras and products B.
El bienestar físico se proporcionará en forma líquida y sólida. In otras palabras, las mejores condiciones para un día con amigos en casa amiga.
Hablando de ello, hay parte de nuetro evento aquí también: Events on Facebook
Scooter Center Classic Day 25 de april de 2020 en el Scooter Center en Kurt-Schumacher-Strasse 1 en 50129 Bergheim-Glessen:
Registro para el mercado de piezas privadas o commerciales
[su_espacio] [forma de capitán id = "1306113 ″] [su_espacio]
Video of the Classic Day 2019
[su_espacio]
Vespa & Lambretta @ Scooter Center Classic Day 2019 interviews / 58PS Vespa
[su_espacio]
custom show
El Scooter Center Classicday tiene lugar sin Custom show. Después de la ruptura de nuestra fenomenal ubicación en Colonia, estuvimos buscando algo similar durante mucho tiempo. Ahora estamos trabajando en una gran solution. ¡Esperamos que pronto haya more noticias positivas sobre nuestro legendario Scootershow! Tengan curiosity.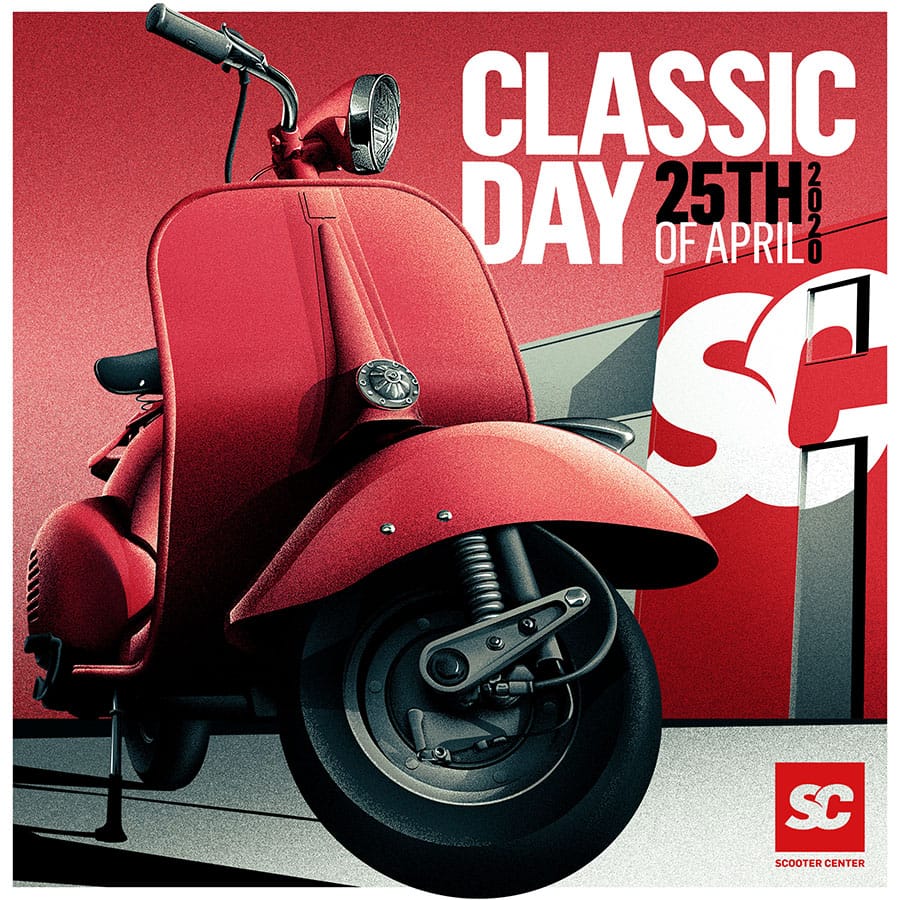 https://blog.scooter-center.com/wp-content/uploads/2020/03/scooter-center-classic-day-2020.jpg
800
450
Heiko Lepke
https://blog.scooter-center.com/wp-content/uploads/2023/08/SC_BLOG-300x69.png
Heiko Lepke
2020-03-13 13:06:16
2020-04-28 09:48:07
Classic Day 2020