https://blog.scooter-center.com/wp-content/uploads/2022/03/SC_Produkthighlights_Mar22_1080x1080px_1.gif
518
518
Maryza
https://blog.scooter-center.com/wp-content/uploads/2016/04/Scooter-Cejnter-SC-Logo-2016.png
Maryza
2022-03-03 11:47:24
2022-03-03 11:59:27
Cool Thing March!
That could interest you too
CONTACT
SCOOTER CENTER
Kurt-Schumacher-Str. Xnumx
50129 Bergheim-Glessen
Germany
Phone: + 49 (0) 2238 - 30 74 30
Fax: + 49 (0) 2238 - 30 74 74
info@scooter-center.com
scooter shop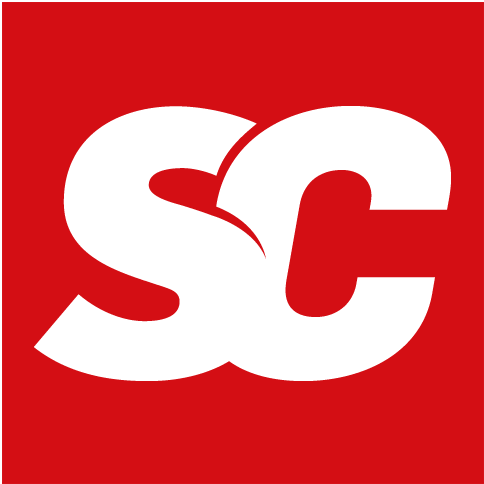 Based on 667 reviews

Ad B
14:48 11 Jul 22
Be careful if you buy from website based on your model selection as the indicated part may not fit

...

your model properly. Then, when raising a query aftersales support is very poor and slow. Also ordered a set of Malossi rollers. The packet only had 5 instead of 6 rollers. Support's response was that it is normal and meh.

read more
Cathy Chan
15: 08 10 May 21
Excellent service! Special thanks to Fabien! 😊
shiny red
09: 38 12 Nov 19
Super fast postage and easy to deal with
supernova
13: 38 13 Sep 19
Bad service & after service. Very expensive.
Philip Landerloos
17:33 31 Aug 19
Nice shop and friendly. Today was open door so many people.
Dominik Nauroth real estate
08:17 12 Jul 19
Well stocked warehouse. Friendly and competent advice. Helpful staff, which too

...

Detailed questions answered enthusiastically. Many thanks to the entire team

read more
Mario Schomer
16:18 03 Jul 19
Unfriendly to the customer, blame the customer. I don't buy anything there !! Problem would

...

Discussed as requested. But until today no answer (June 20.06.2019, 3.07.19). After another hint, an answer came on July XNUMX, XNUMX. However, this was done without having read my mail completely. At least that gave the impression that otherwise some sentences would have looked different .But as suspected. The customer is probably to blame. Not a bit of a collision. Reason for me not to buy anything there, there are plenty of other shops that also have good spare parts ...

read more
Ralph P
09:04 03 Jul 19
Competent, getting all the parts for a 25 year old scooter. You need some time on site.
kenman
20:30 27 Jun 19
I've been there 3 times now, and I've always received good advice and some good tips. Can I

...

recommend everyone ??

read more
To Google User
13:23 03 Jun 19
Friendly, helpful and experienced service, very fast response and professional staff approach.

...

During the Deutsche Post transport rear LED lamp I ordered was damaged. Complaint was solved less then in one hour. I am more than impressed and satisfied with the service. Thank you so much.

read more
Rastko Miklavzic
13:23 03 Jun 19
Friendly, helpful and experienced service, very fast response and professional staff approach.

...

During the Deutsche Post transport rear LED lamp I ordered was damaged. Complaint was solved less then in one hour. I am more than impressed and satisfied with the service. Thank you so much.

read more
To Google User
02:06 20 Feb 19
Always a pleasure to deal with. Spent many happy hours looking for parts for my racing Vespa 90

...

Racer SS2 (team pro porting) and getting parts with Harry Barlow and Grand Prix Scooters (where I worked). Nurburgring with Ulf and everyone else is still a beautiful memory. Many thanks for your support. I hope to be back on the race track soon. Had kidney cancer!

read more
Mark Hanson
02:06 20 Feb 19
Always a pleasure to deal with. Spent many happy hours looking for parts for my racing Vespa 90

...

Racer SS2 (team pro porting) and getting parts with Harry Barlow and Grand Prix Scooters (where I worked). Nurburgring with Ulf and everyone else is still a beautiful memory. Many thanks for your support. I hope to be back on the race track soon. Had kidney cancer!

read more
Tom William
18:34 18 Feb 19
Strong advice at the counter. The parts are always available in different qualities and price ranges.

...

So something for everyone. An incredible range. There you can find everything and it is corrected if you want to buy something wrong. I have been a satisfied customer for 22 years.

read more
Filip Filipovic
20:49 26 Feb 16
Hy there !! Why is your web shop too slow? I tried to surf on a few networks but have the same

...

problem! Cannot refresh page which I want.It takes 5 minutes to refresh page to finally show message "this page cannot be opened". If I am the only one, please tell me.Regards! Ps sip page very fast!

read more
Next reviews