Clutch bgm PRO for Vespa PX
With the new bgm PRO Cosa coupling For the PX engines, all the clutch problems with original Piaggio and replica parts of the last two years are finally a thing of the past.
It fits without having to work on the clutch cover extensively reinforced basket in your engine.
Shaft-toothed coupling hub, 10 springs and a basket made of nitrided steel. These are the ingredients for a reliable coupling.
So that we can directly and fully influence changes and the quality of the coupling, we have the cage and the coupling hubs manufactured in Germany.
We have also supplemented the scope of delivery of the complete clutch with a new crescent wedge, the matching clutch nut and the O-ring for the clutch cover.
From now on we can offer you completely ready-to-install, functioning and reliable couplings with 20,21, 22, 23 and XNUMX teeth.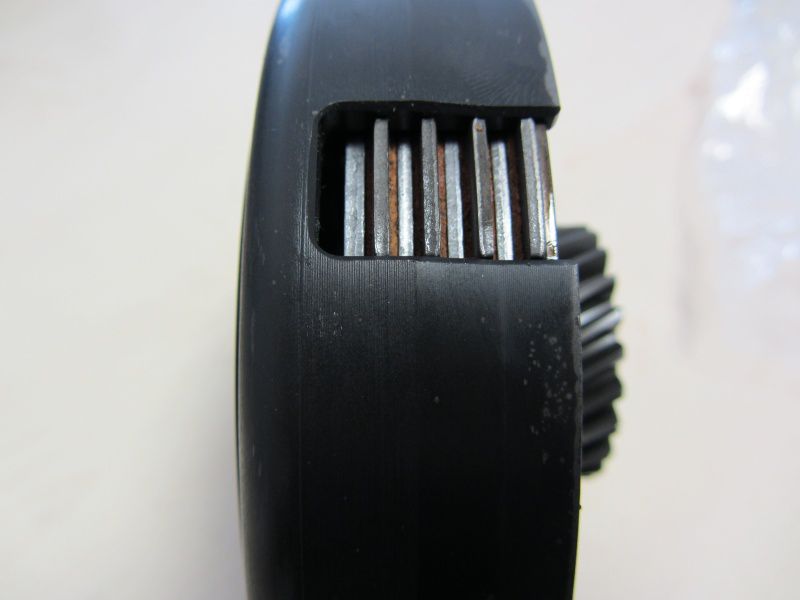 Although, as can be seen in the picture above, the basket is clearly reinforced, the clutch cover usually does not have to be machined or only slightly in the area of ​​the cast webs. Marked in red on the picture below.
Whether or how much of the cast bar has to be removed depends on the manufacturing tolerances at Piaggio. This means that the entire stability is retained and the clutch cover does not have to be completely screwed out to a wall thickness of less than 1mm.
With the small PX motor housings of the PX80 and early PX125 / 150 models, the cast bar in the large half of the housing must be removed as usual when converting to the large couplings.
The bgm PRO The clutch comes to you equipped with 10 reinforced springs and thus covers a power range of engines with 20PS + / 22Nm +.
Due to the corrugated design of the hub, the force is transmitted safely and without jamming to the clutch basket. A clutching clutch when starting up and gear teeth working in are a thing of the past.
The hubs of ours bgm Couplings are always manufactured and pressed in accordance with the existing bushings in order to ensure a permanent, durable fit.
Of course you can also get yours eigene bgm Clutch put together yourself as you wish.
We offer you a wide selection DRT and standard pinions, as well as springs and lining pairings.
https://blog.scooter-center.com/wp-content/uploads/BGM80961.jpg
526
700
alex
https://blog.scooter-center.com/wp-content/uploads/2016/04/Scooter-Cejnter-SC-Logo-2016.png
alex
2012-08-22 15:46:25
2014-05-22 08:14:21
Clutch bgm PRO for Vespa PX