Electric Vespa - classic scooter with an electric motor
E-Vespa with gears from Stoffi
In pompous Stoffi presented his new project to us: A beautiful classic Vespa with an electric motor. This scooter is still in the beta phase and the first vehicle from our friend and dealer colleague from Austria.
Date 09.11.2016:
Meanwhile, Piaggio has on the Eicma 2016 also presented a new e-Vespa: the Vespa Eltrica.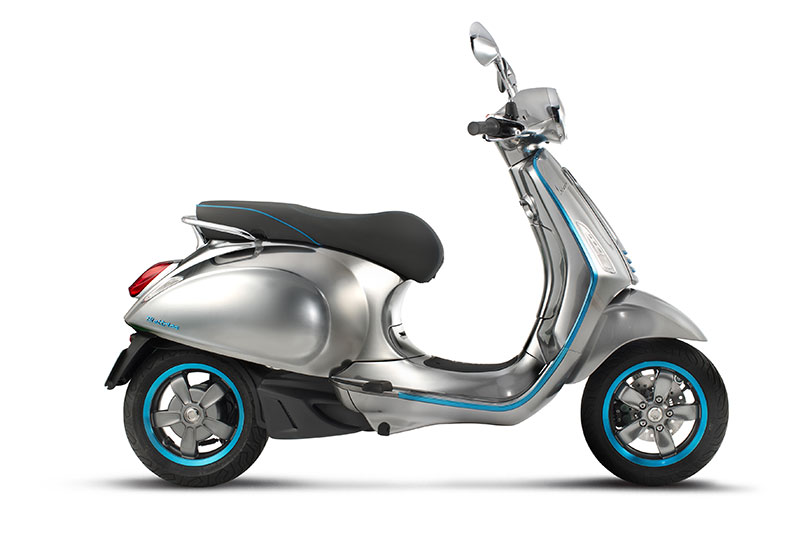 In the case of Stoffis Vespa, this is a conversion kit that is built into the original Vespa engine. All you have to do is convert the small engine half. The large engine half is kept original, so it could also be retrofitted if necessary. But who wants that - driving the Electro Vespa is a lot of fun! Tank out, electric motor and batteries in, let's go.
With this Vespa 3 courses and Clutch as usual. But there is enough power available that you could confidently start off in third gear!
Video E-Vespa
The appearance of the Vespa remains
Stoffi is way ahead with its emission-free Vespa: The registration should be very simple and the appearance of the Vespa is completely preserved.
This is initially a test bike, but in our opinion it has already been very successful. It will be further optimized.
Stoffi also wants to mount a dummy exhaust to keep the look even closer to series production. Possibly. it will be one too Largeframe-Variants give the advantage here: even more space for batteries and thus greater range.
The Vespa will soon go into series production, and the conversion kit will also be available individually. You can get all classic spare parts for the Vespa in our Vespa shop.
https://blog.scooter-center.com/wp-content/uploads/2016/09/elektro-vespa.png
525
908
Heiko Lepke
https://blog.scooter-center.com/wp-content/uploads/2016/04/Scooter-Cejnter-SC-Logo-2016.png
Heiko Lepke
2016-09-22 16:04:42
2016-11-09 12:32:44
Electric Vespa - classic scooter with an electric motor