European Scooter Challenge (ESC) 2019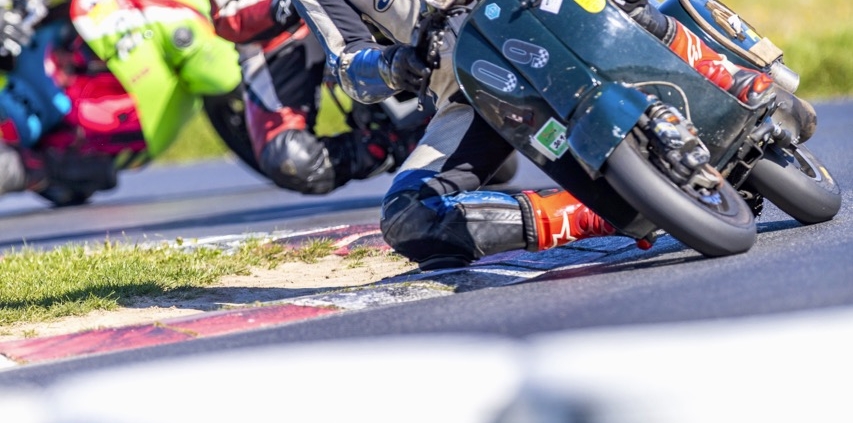 by Bengt Lange
European Scooter Challenge (ESC) 2019 - Race 4 and season finale in Cheb
For many ESC drivers, it was no later than Friday, September 20.09.2019th, 4 towards the Czech Republic. Shortly after the Czech border, the fourth and final race of the 2019 season took place on the Kartarena in Cheb.
The field of over 40 drivers from Germany, Austria and even Greece was able to fight for the last possible championship points in 6 different classes in the best weather conditions.
K1:Smallframe (Scooter GP Limited)
K3: Largeframe (GT)
K4: Smallframe (Corse "Trofeo Parmakit Challenger")
K5:Smallframe (GT)
K6: All (Street Racer / Newcomer)
K7: All (Ladies)
After three races per class were held on Saturday as usual, the points of the season, some of which were hard-won on the racetrack, were added together in order to award the championship titles of the respective classes at the evening after race party.
The spectators of the total of 18 races were offered a real thriller consisting of starting maneuvers, leadership changes and hard but fair contested positions.
In the ESC, we are delighted that, despite the top-class commitment on the racetrack, the 2019 season was successful for all drivers and, above all, injury-free.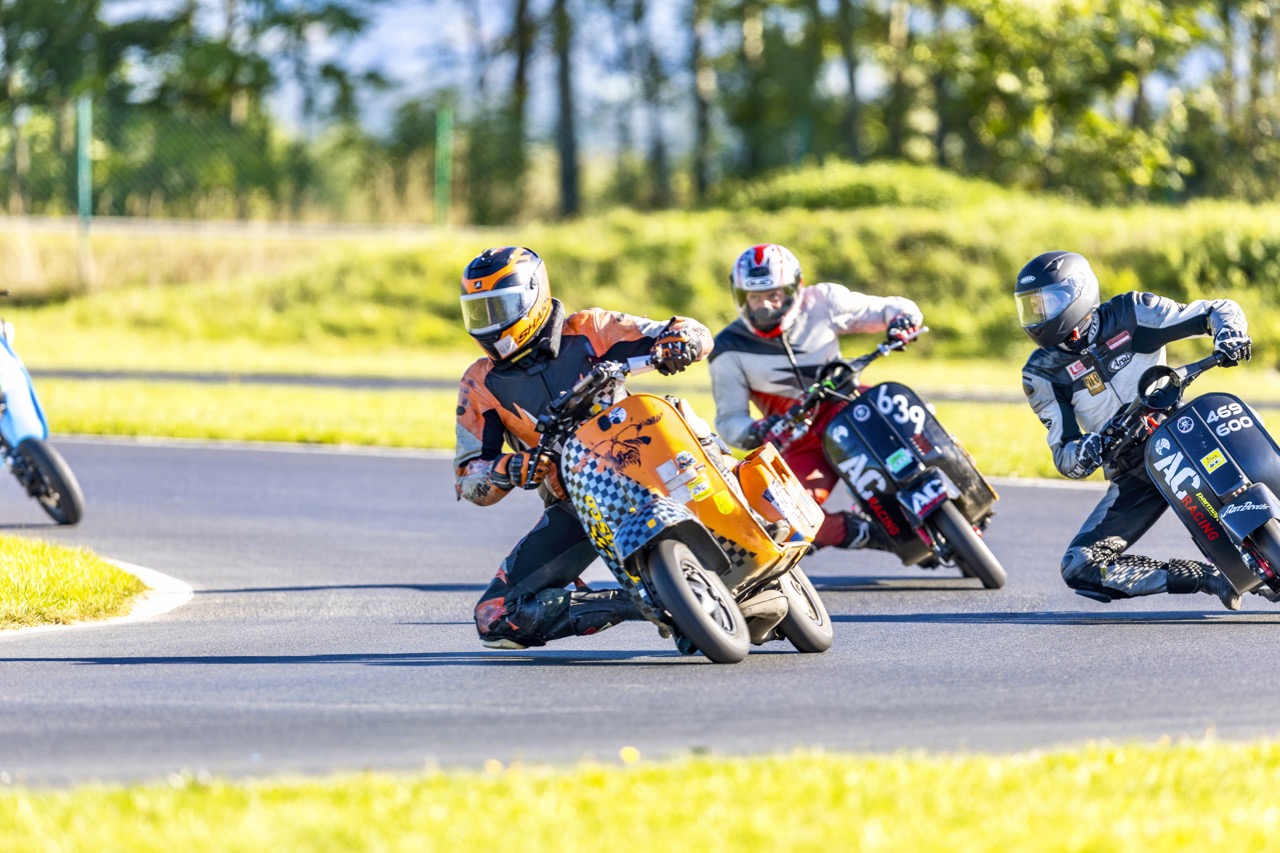 Newcomers are always welcome!
Also in the 2019 season, new drivers found their way into ESC.
At every ESC event, all enthusiastic beginners in class 6 have the opportunity to experience a real racing day. The excitement in qualifying, the thrill of rolling into the starting grid on the introductory lap ... Class 6 offers all of this for anyone who wants to get a taste of the track. The first participation in a race day is free for newcomers.
Results daily ranking Cheb 21.09.2019
K1 - 1. John Chitoglou 2. Christian tile 3. Felix Richter
K3 - 1. Marco Abbate 2. Sound Fattorusso 3. David Waiblinger
K4 - 1. Benedikt Neuberger 2. Achim Wolf 3. Albert Heigold
K5 - 1. Valentino Randazzo 2. Stoffi Maier 3. Roland brooch
K6 - 1. Sven Abele 2. Patrick Gunthner 3. Mark Albrecht
K7 - 1. Stephanie Schulz
Championship standings 2019, final result after 12 races
K1 - 1. Marten Schnitzler (208 points) 2. Christian Kachel (135 points) 3. Thomas Bumen (115 points)
K3 - 1. Marco Abbate (238 points) 2. Toni Fattorusso (183 points) 3. Alexander Kleist (167 points)
K4 - 1st Albert Heigold (225 points) 2nd Achim Wolf (204 points) 3rd Marco Büttner (185 points)
K5 - 1. Stoffi Maier (262 points) 2. Roland brooch (213 points) 3. Valentino Randazzo (199 points)
K6 - 1. Sven Abele (167 points) 2. Patrick Günthner (135 points) 3. Tim Simon (90 points)
K7 - 1. Stephanie Schulz (245 points) 2. Kristin Dietze (116 points) 3. Sarah Baur (75 points)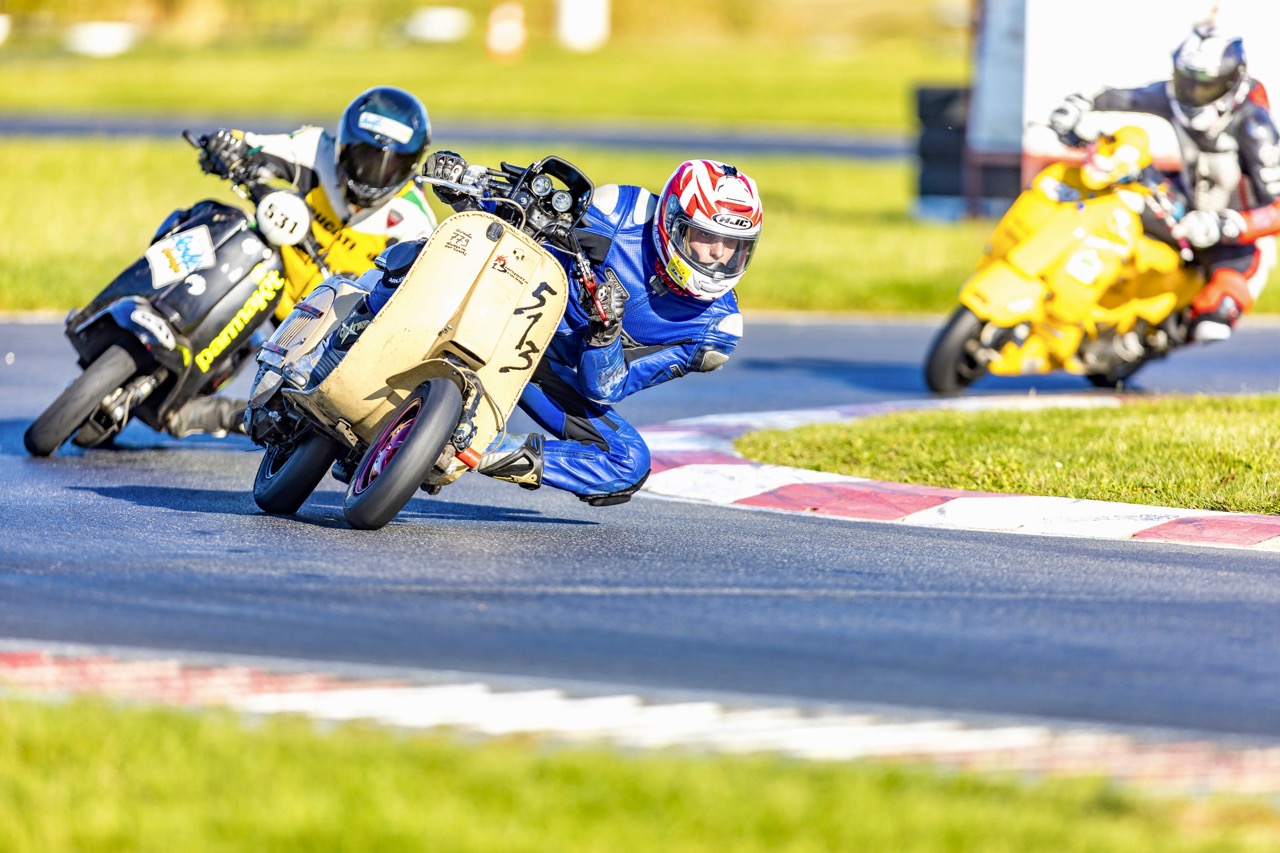 What is the European Scooter Challenge ESC?
The European Scooter Challenge is a circuit racing series with classic sheet metal scooters, mostly Vespas.
The first races took place in Austria and Germany in the 80s.
in the 2000s the scene had its absolute climax and on some days there were over 100 drivers from Germany, Austria, France and Italy at the start.
Different racing classes have been created so that there is something for everyone.
In particular, the one-size-fits-all, such as the K5, with low acquisition costs and low maintenance requirements, are particularly suitable for beginners.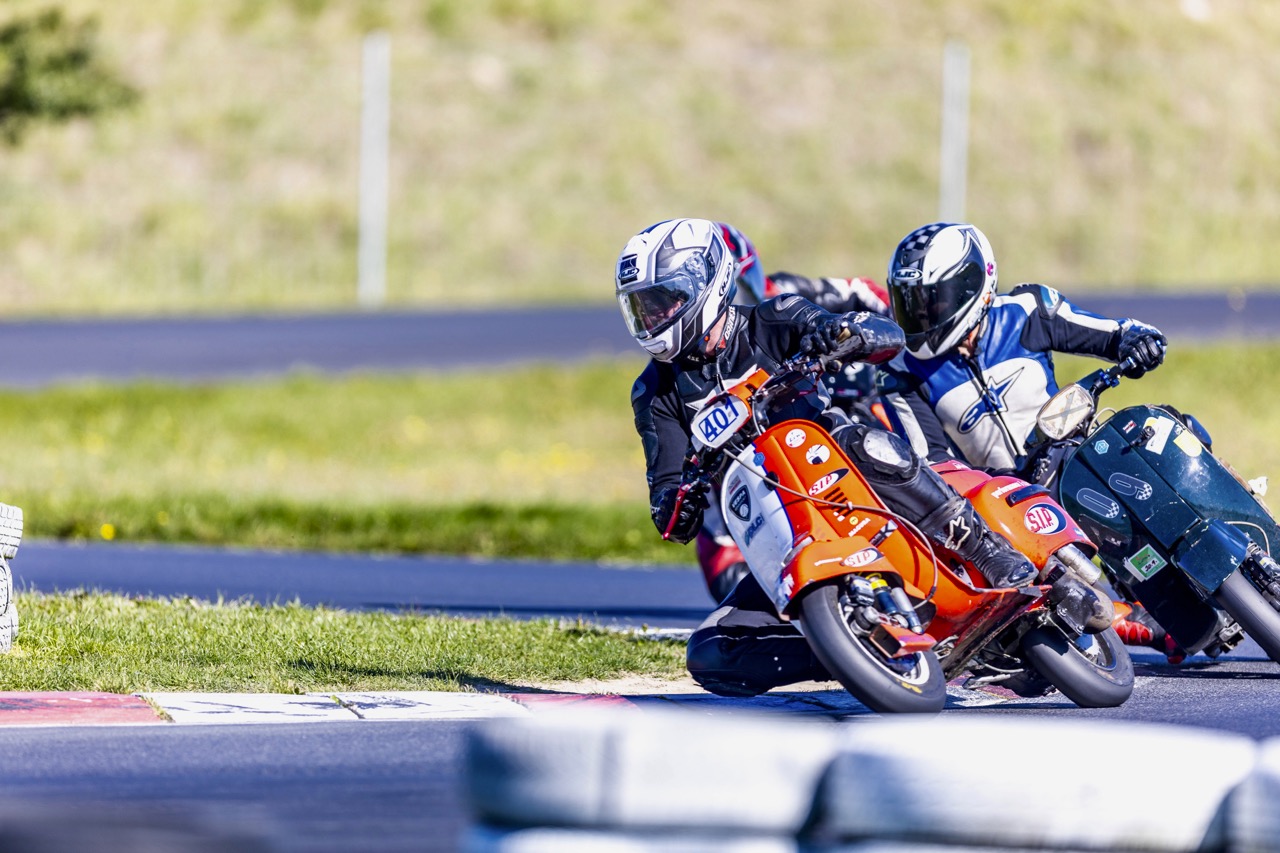 Up to 4 races take place every year.
The Scootentole Challenge in Mirecourt (France), the LTH German GP in Liedolsheim and the Cheb Grand Prix in the Czech Republic are again firmly on the calendar in 2020.
A route and a date for a fourth race are currently being selected.
The routes are GoKart / Supermoto routes. Most with a length of 1.000 - 1.200 and a width of 7 - 8 meters.
Many routes offer sanitary facilities and camping facilities, which gives the whole thing a nice, familiar racetrack feeling, because many arrive two or three days before the race. There is enough time to test the vehicle, train and talk shop together in the evening.
Those interested can find more information at:
https://www.eurochallenge.de/
https://de-de.facebook.com/eurochallenge
https://www.germanscooterforum.de/forum/37-rennen/
Pictures by Bengt Lange
Text by Sarah Baur and Alex Stroh
https://blog.scooter-center.com/wp-content/uploads/2019/10/european-scooter-challenge-esc-2019_cheb-1.jpg
1280
853
Heiko Lepke
https://blog.scooter-center.com/wp-content/uploads/2016/04/Scooter-Cejnter-SC-Logo-2016.png
Heiko Lepke
2019-10-01 09:59:12
2019-10-01 09:59:12
European Scooter Challenge (ESC) 2019