Fuel tap wrench Vespa "Multi-Tooth" from bgm PRO
Fuel tap wrench Vespa -BGM PRO Multi-Tooth 32mm-
New Fuel tap wrench for Vespa with multiple teeth by bgm PRO.

Article no.: BGM3035
Suitable for e.g. Vespa Smallframe PK XL, PK XL2, Largeframe PX, LML Star / Stella, T5, Sprint, GT, GTR, TS, Super (VNC / VBC), GL, VBB, VNB3-6T, Wideframe V1-V33, VN, VL, VM, GS150, ACMA, Hoffman

Fuel tap wrench Fuel tap tank tool Vespa bgm PRO "Multi-Tooth"
How does the fuel tap wrench work?
And what do I need this tool for anyway? In almost all classic Vespa models, the fuel tap is inserted into the tank from the outside / below and into the tank from above Screwed inside the tank with a nut. To remove the Vespa fuel tap, you need a fuel tap wrench.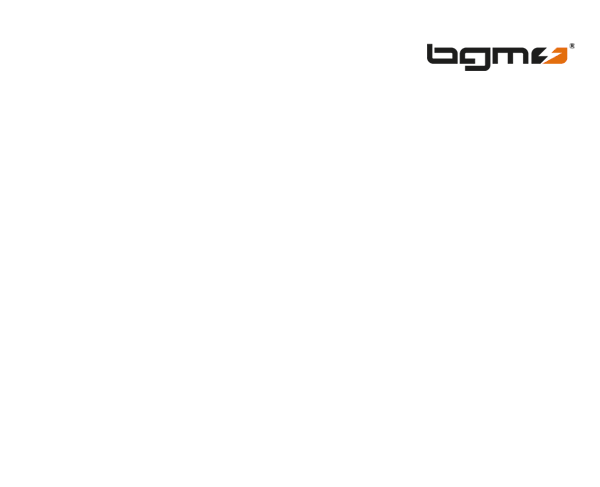 Buy a fuel tap wrench
Fuel tap wrench for fuel tap nut in the tank
This Fuel tap wrench for Vespa has been a moderately working tool so far. Packing and turning the flat nut in the dark interior of the tank was usually quite a fiddly job.
Our remedy is now new fuel tap wrench from bgm in a cranked version. The bgm PRO Multi Tooth tool uses a modern multi-tooth instead of a simple open-end wrench. This makes it quicker and easier to grab and turn the nut of the fuel tap.
Vespa fuel tap wrench from bgm
Suitable for all Vespa scooters with a fuel tap nut, wrench size of 32mm, and a tank opening larger than Ø35mm. This also applies to all vehicles
removable tank coverl to (Vespa PK XL, PX Lusso, T5 etc.) as well as the vehicles with
large hinged lid (All Wideframe, Sprint, GT, GTR, TS, VNB, VBB, etc.).
So this tank key does not fit with tanks with a small hinged lid (Smallframe V50, 50N, V90, 90 Racer, PV125, ET3, Motovespa).
HINTS:
The Vespa models VNA, VBA (up to frame number 81256), VNB1-2T and the VGLA (T4 / Touren up to frame number 017409) use a smaller fuel tap with a fastening nut with a wrench size of 22mm. This BGM PRO fuel tap wrench does not fit here.
The Vespa models Rally180 / 200 and GS160 / SS180 use a tank with strongly offset filling opening. Here please Fuel tap wrench BGM 3036 use.
Buy a fuel tap wrench
https://blog.scooter-center.com/wp-content/uploads/2019/06/benzinhahnschl_ssel_bgm_pro_vespa_smallframe_v50_pv125_et3_pk50_125_sxlxl2_largeframe_vnb3_6t_vba_vbb_sprint150_super125150_px80_200_t5_wideframe_v1_v33_vn_vm_acma_hoffmann_bgm3035_3_.jpg
1052
1400
Heiko Lepke
https://blog.scooter-center.com/wp-content/uploads/2016/04/Scooter-Cejnter-SC-Logo-2016.png
Heiko Lepke
2019-06-03 15:14:58
2019-06-03 15:29:15
Fuel tap wrench Vespa "Multi-Tooth" from bgm PRO