GRAND ARLBERG SCOOTERING GAS1450 with the Vespa at 1.450m in the base camp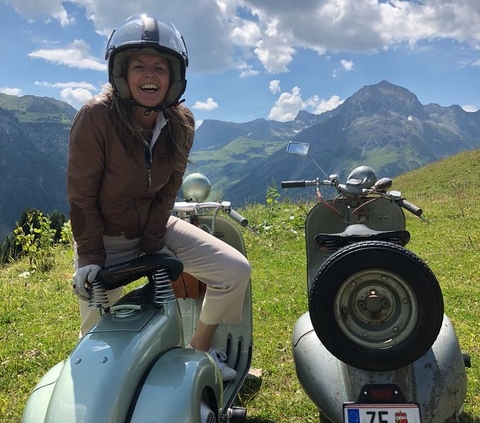 Highest Vespa meeting in the world
In addition to the Alp Days, there is another highlight in the Austrian Alps. who the Alp Days has missed, now has the opportunity! Anyone who has been to the Alp Days will definitely want to go here too: A new lifestyle event awaits us this summer in Lech am Arlberg.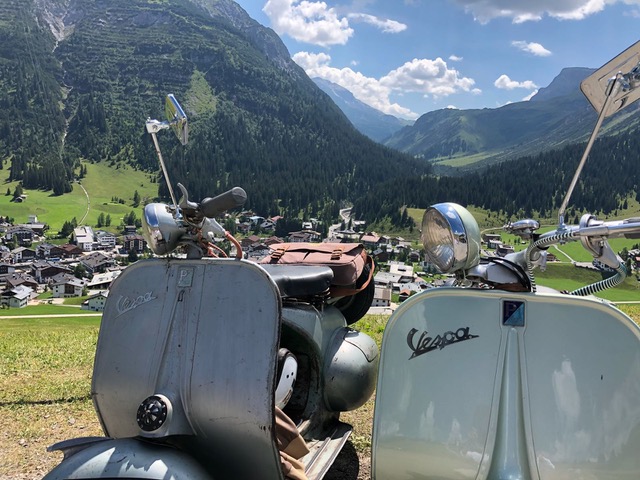 Thursday 22nd to Sunday 25th August 2019
For the second time GRAND ARLBERG SCOOTERING (short: GAS2) from Thursday 1450nd to Sunday 22th August 25
in Lech / Zürs am Arlberg in Vorarlberg / Austria. The premium scooter event ... the best in the alps!
The successful scooter event organizer started in 2018 Franz Schmalzl for the first time his GRAND ARLBERG
SCOOTERING (GAS1450). For the past 10 years he has been with the international Vespa community annually VESPA
ALP DAYS gathered in Zell am See and a program of up to 10 days with over 1.600 scooter riders from over 23 nations
settled! This made the VESPA ALP DAYS the largest annual scooter event in Europe!
In the great alpine village of Lech am Arlberg in Austria, Schmalzl is now starting the scooter event for the second time and is bringing the
Vespa and scooter drivers from all over Europe back to Austria and the wonderful mountain landscape. The signs and
the general interest are very favorable, and the GRAND ARLBERG SCOOTERING will be up in the years to come
a very special rank in the international Scootersscene "experienced"!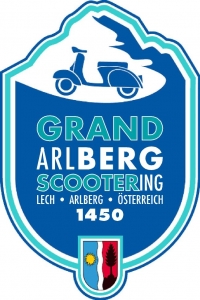 There is magic in every beginning ... and 2019 will continue!
Also this year we experience the highest Vespa & scooter meeting in the world, the GRAND ARLBERG
SCOOTERING in the world famous and high alpine Lech am Arlberg at 1.450m above sea level.
Limited to 300 participants
Four days of Vespa meetings for Vespisti and Scooteristi from all over the world (Thursday to Sunday). Limited to 300 participants!
In addition, a 2-day scooter rally for 100 participants (from the 300) with time and stamp controls,
with special tests and skill test (Friday & Saturday)! You can win at the 2nd Grand Arlberg Trophy
bare rock crystal trophies.
Wonderful trips in the wonderful mountain landscape on and around the Arlberg. A supporting program awaits the participants
at the highest level, with live music, performance artists and scooter acrobats, an expo, museum and the latest scooter presentations
- everything right in the heart of Lech am Arlberg!
Welcome to the 2nd GRAND ARLBERG SCOOTERING (GAS1450) Premium Scooter Event ... the best in the alps!
https://blog.scooter-center.com/wp-content/uploads/2019/07/0ee2b699-2ac0-4056-bb63-99e3b0b221ec.jpeg
640
480
Heiko Lepke
https://blog.scooter-center.com/wp-content/uploads/2023/08/SC_BLOG-300x69.png
Heiko Lepke
2019-07-25 08:15:07
2019-07-24 18:23:47
GRAND ARLBERG SCOOTERING GAS1450 with the Vespa at 1.450m in the base camp