Lambretta seat covers from Casa Lambretta
Made in Italy: handmade bench covers by Casa Lambretta
We have been working very closely with Vittorio Tessera from Casa Lambretta for many years. Our cooperation is based on a friendly relationship and a love for the vehicles from Milan.
Casa Lambretta produces Lambretta parts for the Li family (Li, TV, LiS, GT, SX, dl and GP) the small Lambrettas Junior and LUI as well as for the early cardan models.
In addition to reproducing parts, Vittorio Tessera has a considerable collection of various scooters that he makes available to the public in the Museo Scooter & Lambretta. As a rule, he also likes to take the time for a personal tour:
Lambretta Museum Museo Italy Milano Vittorio Tessera: worlds oldest Lambretta 😯
Lambretta literature
As if that weren't enough, Vittorio also wrote the standard works on Lambretta. Here you will find almost all information about Lambretta and the special features of the vehicles as well as changes within the model series.
Lambretta tuning
For some time now, Vittorio has also taken up the topic of tuning and is together with Dean Orton the head behind the Casa performance Share.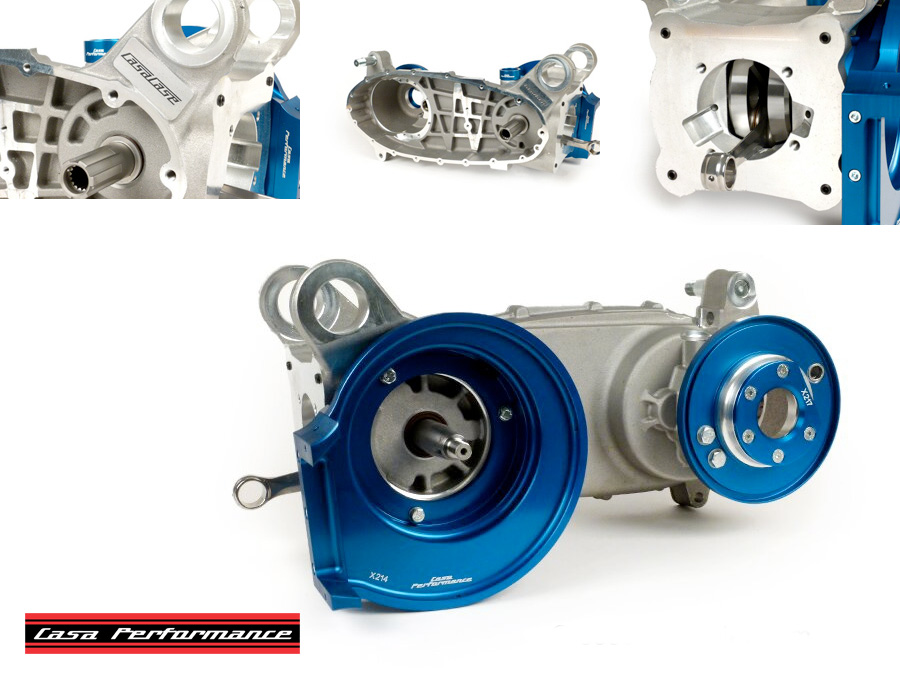 Handmade Lambretta seat covers
The Casa Lambretta seat covers are handcrafted in Italy. The covers for the Li family come as standard with the INNOCENTI shield as it was used until 1968:
Buy Casa Lambretta seat cover here
INNOCENTI - sign until 1968
The INNOCENTI sign is of course also available individually:
INNOCENTI - sign from 1968
The sign used from 1968 is of course also available.
Lambretta bench sign dl / GP
Not to be confused with the sign for the dl / GP:
The bgm PRO seat pad for more comfort
A nice addition to increase driving comfort on longer tours is the bgm PRO seat pad:
Restoration of the Lambretta bench
An old frame can also be overhauled with new springs if necessary:
Link spring kit: http://www.scooter-center.com/product/7676765
New Lambretta bench frame
Of course, the bench frames are also available in completely new:
Color of the seams on the Lambretta's seat cover
A popular and controversial question is the color of the seams on the seat covers. Would the seams have to be white or the same as the color of the seat? For this purpose, Vittorio sent us a couple of original photos from Innocenti, which show the color of the seams. Nice to see in the photo with the two Silver Specials that both end caps on the seat belt were used during production.
Buy Casa Lambretta seat cover here
https://blog.scooter-center.com/wp-content/uploads/lambretta-sitzbankbezug-casa-lambretta-ZB_24877_Casa-SC-imp.jpg
1000
989
philipp
https://blog.scooter-center.com/wp-content/uploads/2016/04/Scooter-Cejnter-SC-Logo-2016.png
philipp
2017-12-13 17:01:20
2022-04-07 17:27:55
Lambretta seat covers from Casa Lambretta