Lambretta clutch bgm PRO Superstrong 6 discs 10 springs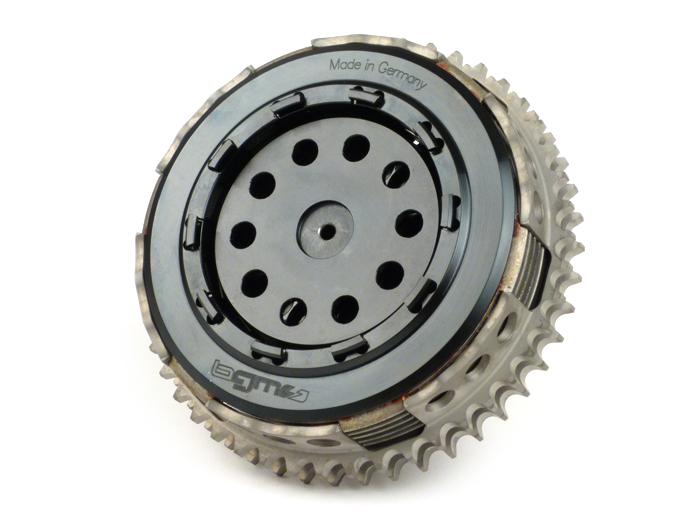 New Lambretta clutch MADE IN GERMANY
The bgm super strong A new family is growing Lambretta clutch.
With the BGM Superstrong coupling for the Lambretta GP and LI models we can now offer you a clutch for your Lambretta with sprockets 46 and 47 teeth.
The scope of delivery includes the complete clutch kit with 6 disks and 10 springs, including the pressure plates for the Lambretta GP and LI / SX gearbox cover.
Lambretta clutch with 6 discs
Clutch linings, steel plates and springs
Lambretta clutch with 10 springs
With the 10 bgm PRO XL springs and the bgm 6-disc clutch linings a very high torque can also be transmitted with a very short reduction ratio from pinion to sprocket: Mathematically up to 60Nm.
By the use of ten feathers you have a lot of options to determine the perfect selection of spring force for your engine.
Chain wheels with 46 and 47 teeth
With the sprockets you have the choice between 46 teeth and 47 teeth.
Due to the very open design, the sprocket remains very light and enough oil can penetrate to the coupling socket at any time.
The flanks of the sprockets are lengthened to give other combinations of clutch linings and steel disks enough space.
Together with the bgm pinions you can put together your own individual gradation depending on the gearbox.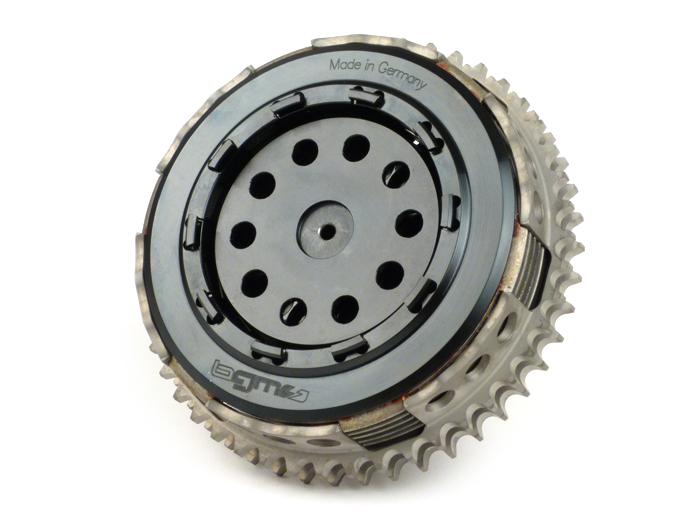 Coupling spider, base plate and cover plate
In order to ensure good operability, the coupling spider, the base plate and the cover plate have been completely reconsidered.
The coupling spider has been lengthened and the flanks have been adapted to the base plate. This guarantees good ease of movement even under high impact loads without the base plate tending to set. This effect is further reinforced by the 10 springs evenly supported.
The overhang of the coupling spider to the chain wheel is a maximum of 0,1mm. By maintaining this low tolerance and by using the BGM coupling socket, clean and good guidance of the sprocket is permanently guaranteed.
Built-in clutch compressor
Practical; the integrated clutch compressor.
With 2 screws you can easily change the pad or spring. Two screws are lighter and easier to stow away than the big brother from the workshop, especially for traveling on longer tours.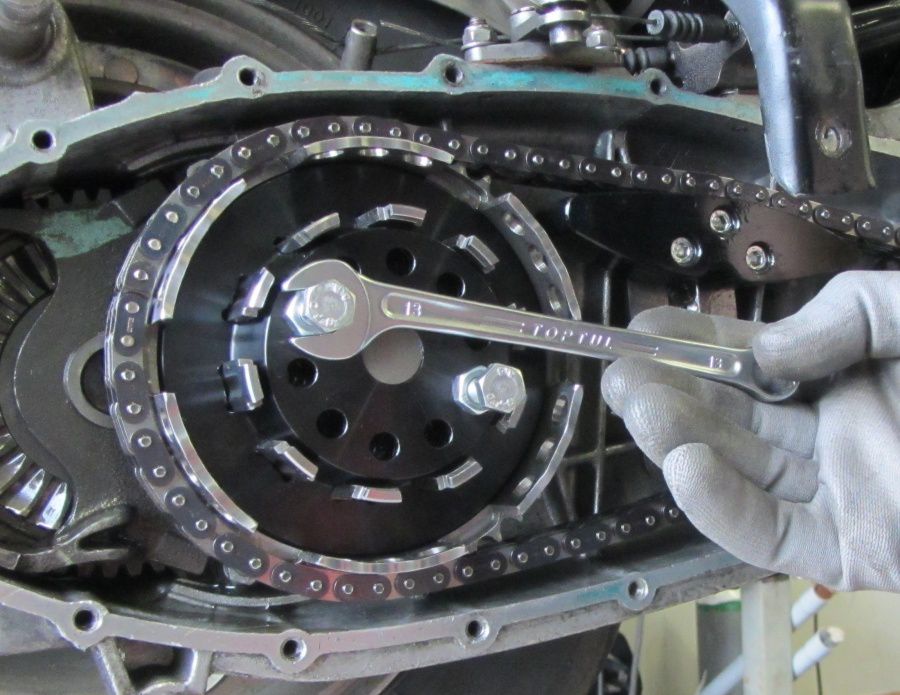 Buy Lambretta clutch
https://blog.scooter-center.com/wp-content/uploads/2014/12/BGM8011R464.jpg
525
700
alex
https://blog.scooter-center.com/wp-content/uploads/2016/04/Scooter-Cejnter-SC-Logo-2016.png
alex
2014-12-09 15:46:09
2014-12-09 15:46:09
Lambretta clutch bgm PRO Superstrong 6 discs 10 springs