Vespa Tuning M1L Quattrini Vespa without carburetor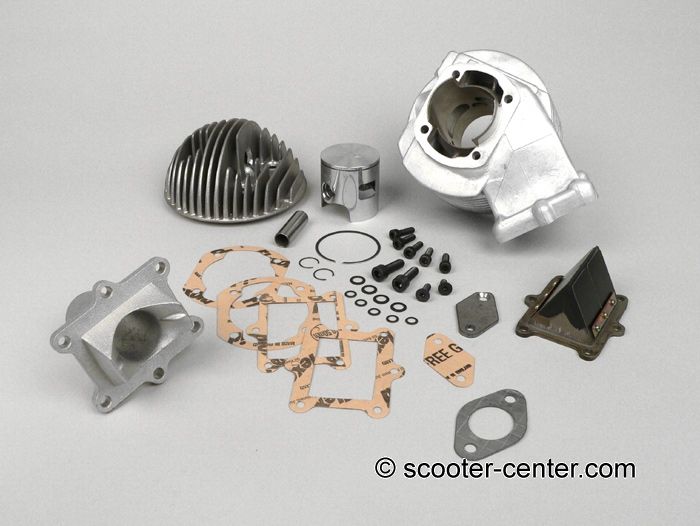 M1L Quattrini Vespa tuning made in France
This is a Smallframe Racing Vespa from France without carburettor.
M1L Quattrini means that this cylinder was installed in the engine: Quattrini M1L cylinder kit.
"without carburetor "? YES!
The boys of SPRT racing have at the Smallframe Vespa from Julien Desnuelle an electronic 2-stroke Direct injection built in.
Julien got in touch with us: Correction: built in indirect injection, so not directly in the cylinder head.
Addition from Julien to the engine:
The cylinder is an old M1L 2008, the one with the tiny reeds. It is associated to full circle Mazu crank for ETS, Vespatronic ignition and Franz exhaust: that's a really small set-up for a K2!
The carb has been changed for a 28 mm throttle body with butterfly.
Here is the M1L Quattrini Vespa in action on the racetrack at Scootentole in Mirecourt, driver: Olivier Doussot, SPRT team.
[youtube] _sjx2i4xFlY [/ youtube]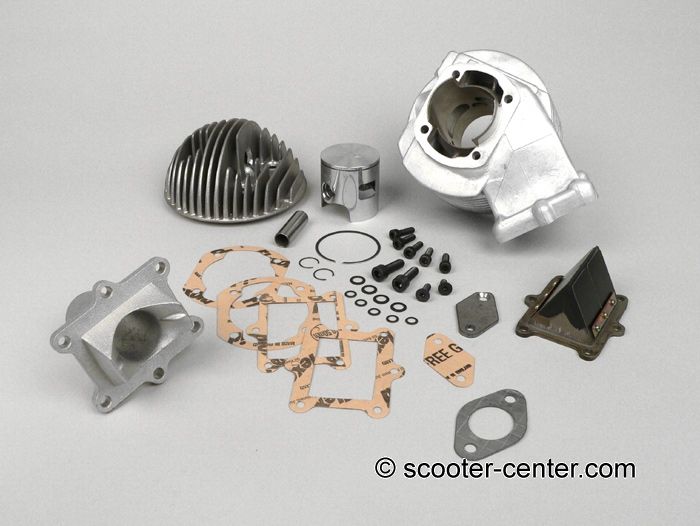 The M1LR is the latest litter from tuning guru Max Quattrini. The basis was the M1L, which was improved in many details. The 125 cc displacement (56 mm bore, 51 mm stroke) is still fed via a diaphragm direct inlet. The cross-sectional area of ​​the diaphragm has increased significantly for even more power across the entire speed range. In addition, the transfer devices are operated directly (via so-called Boyesen ports) from the inlet. The use of cast aluminum with an ultra-hard Nikasil coating has, of course, remained.
The main overflow channels are divided and offer an insane cross section and a control time of approx. The outlet already has a control time of 127 ° in the standard trim. In order to achieve the largest possible area and to optimize the flushing behavior, two secondary outlet channels have been introduced.
The intake port, which is also included in the scope of delivery, is provided with a flow-optimizing stuffer (the connection width is 31 mm outside, 22,5 mm inside). The cylinder head has a central combustion chamber and is provided with a shoulder for centering the head in the cylinder. The piston is equipped with a 1 mm thin ring. The power of the cylinder is specified with 25-30 HP on the rear wheel.
You can get the Vespa tuning cylinder at Scooter Center
https://blog.scooter-center.com/wp-content/uploads/M1L-quattrini-vespa-8000068.jpg
526
700
Heiko Lepke
https://blog.scooter-center.com/wp-content/uploads/2016/04/Scooter-Cejnter-SC-Logo-2016.png
Heiko Lepke
2013-05-25 08:50:02
2014-05-22 08:16:03
Vespa Tuning M1L Quattrini Vespa without carburetor