Mounting kit (frame and holder) from MOTO NOSTRA for LED high power headlights in Vespa PX, LML Star, Stella
Install LED headlights on Vespa PX
The extremely bright MOTO NOSTRA LED headlight is legal light tuning at the highest level.
Just a few years ago, the very bright and white light was an exclusive trademark of Audi, BMW and Mercedes.
Their expensive and aging-prone xenon technology was successively replaced by the more uncomplicated, modern and flexible LED technology.
The enormous leap in technology in lighting technology is now finally benefiting two-wheelers. If a cleaning system for the lens was mandatory for the xenon burners, this is not necessary due to the different measurement method used for LED headlights.
An E-approved LED headlight can legally replace a conventional motorcycle or scooter headlight.
To ours Ø143mm high power LED headlights from MOTO NOSTRA to be able to use the Vespa PX models, which are still extremely popular in everyday life, there is now one, also from MOTO NOSTRA Adapter ring including retaining kit. This means that the headlight can be mounted in the steering head like a series headlight.
Detailed instructions are included, but of course it is also available as a download available.
The LED headlight has a luminosity that is three times as high (1300 lumens). The power consumption is only 20 watts.
This corresponds to the light output of a conventional 100 watt spotlight.
With a given alternator / power supply, a considerably better illumination can be achieved. In addition, there is more capacity for other consumers.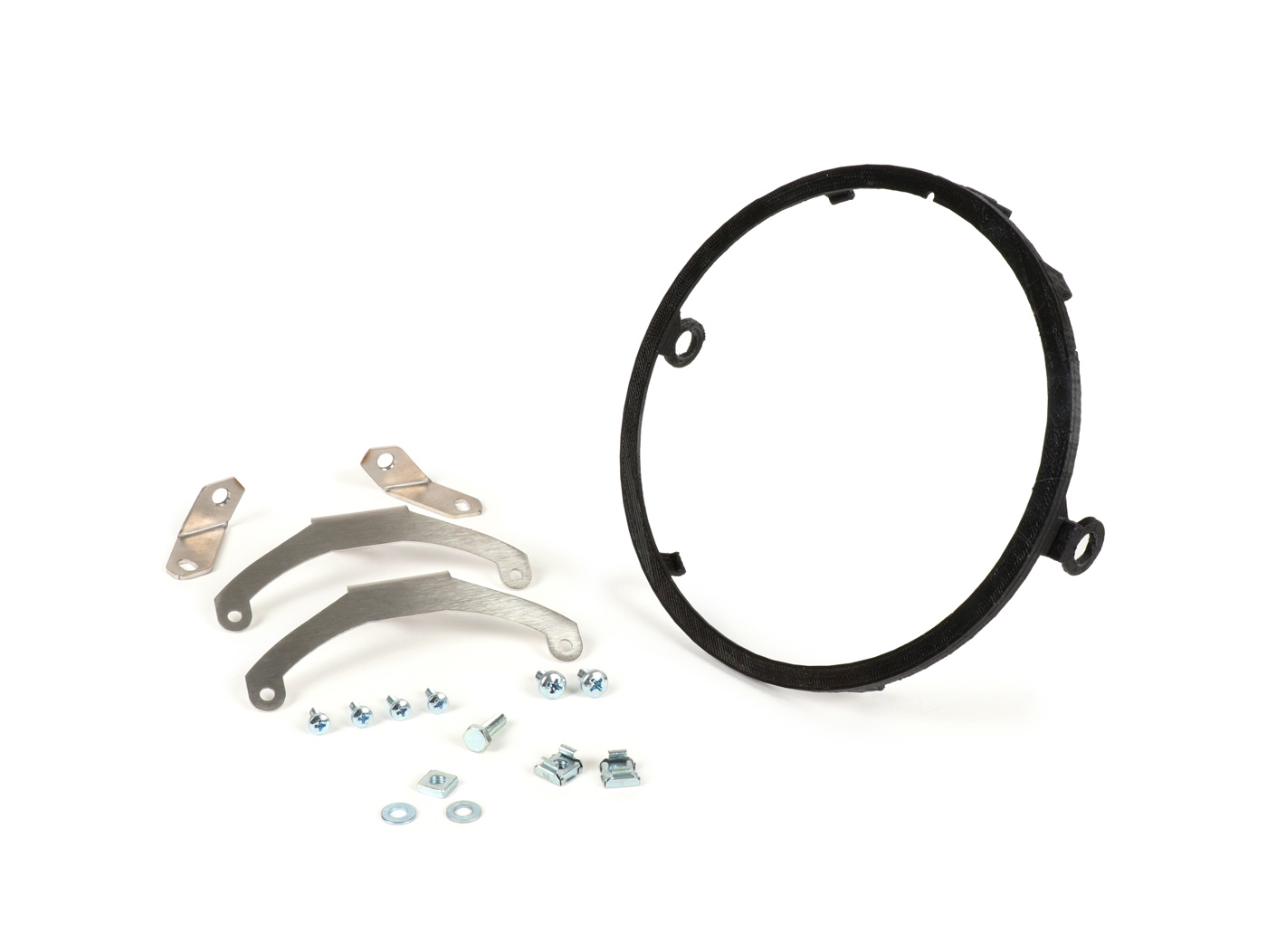 The black plastic frame serves as a screen around the headlight and as an adjuster for the headlight range. The laser-cut holding arms ensure a secure fixation at the original screw points in the steering head.
The mounting kit with headlight is suitable for all Vespa PX models from 1977 until today.
NOTE: Please note that the headlight requires a 12 volt direct current source (DC) (on-board battery). It cannot be connected to the standard AC electrical system on the PX models.
Buy LED headlights here
Buy mounting frames for LED headlights here
https://blog.scooter-center.com/wp-content/uploads/2018/09/MN1101_black.jpg
1052
1400
Uwe
https://blog.scooter-center.com/wp-content/uploads/2023/08/SC_BLOG-300x69.png
Uwe
2018-09-05 11:57:53
2019-04-05 10:39:11
Mounting kit (frame and holder) from MOTO NOSTRA for LED high power headlights in Vespa PX, LML Star, Stella