NEW: Bandit jet helmet with ECE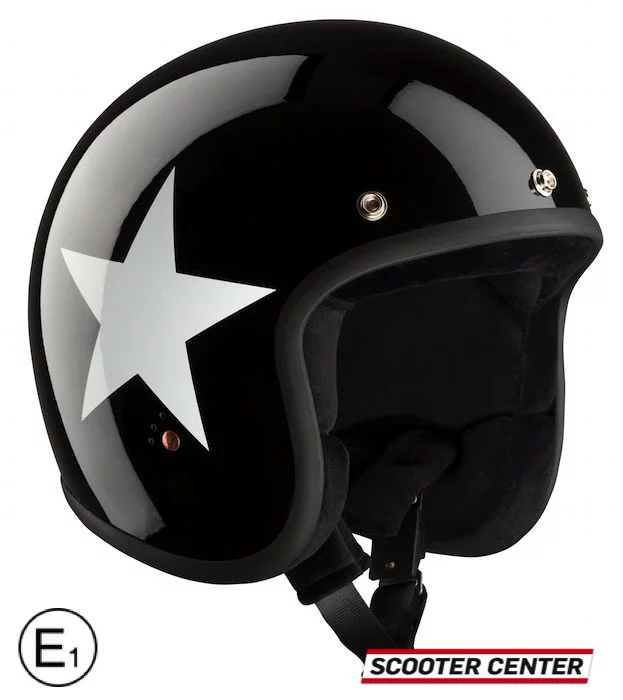 Bandit jet helmet now with ECE (E1)
This is NOT a joke of April:
It's Easter soon, but someone who's already on open face helmets doesn't like to drive around with the thick egghead helmet. The narrow bandit helmets as scooter helmets were always one of the first choices - with a downer: the popular helmets had no ECE standard until now.
The bandith helmets are available from Scooter Center now also with ECE (E1) standard.
The guys from Bandit probably destroyed a number of helmets during tests - but now it's done:
The slimmest jet helmet with the ECE standard is available from us this week.
And the best: nothing changes in the optics!
Initially, these 4 helmets are available with ECE:
HELMET COLORS:
- Matt black
- matt black with orange stripes (Race Design)
- glossy black with white star (STAR ​​Jet)
- white with black stripe (Classic Design)
HELMET SIZES:
- XS, S, M1 (57) with a very small outer shell
- M2, L with a small outer shell
- XL, XXL with 3rd outer shell size
Soon in Scooter Center Shop available: Bandit jet helmet with ECE
https://blog.scooter-center.com/wp-content/uploads/bandit-Jet-helm-ECE-white-star.jpg
700
623
Heiko Lepke
https://blog.scooter-center.com/wp-content/uploads/2016/04/Scooter-Cejnter-SC-Logo-2016.png
Heiko Lepke
2014-04-01 11:30:20
2014-05-22 08:17:17
NEW: Bandit jet helmet with ECE