New 10 inch scooter tires from bgm Reifen Sport up to 180km / h - Classic up to 150km / h | MADE in GERMANY
bgm tires MADE in GERMANY
The Scooter Center has been able to look back on a great deal of expertise in the trade in scooter spare parts, accessories and tuning articles since 1992. We supply dealers, workshops and scooter drivers all over the world.
In your own brand bgm we use our entire know-how for the development of new products. They are brand new bgm tires "Sport" and "Classic". The newly developed Scooter tires are of course Made in Germany! Our tires are available in two different profiles, initially in size 3.50 / 10, i.e. in particular Tires for classic Vespa and Lambretta scooters.
The "Sport" version has a release bis 180 km/h and the "Classic" tire with a classic profile bis 150 km/h.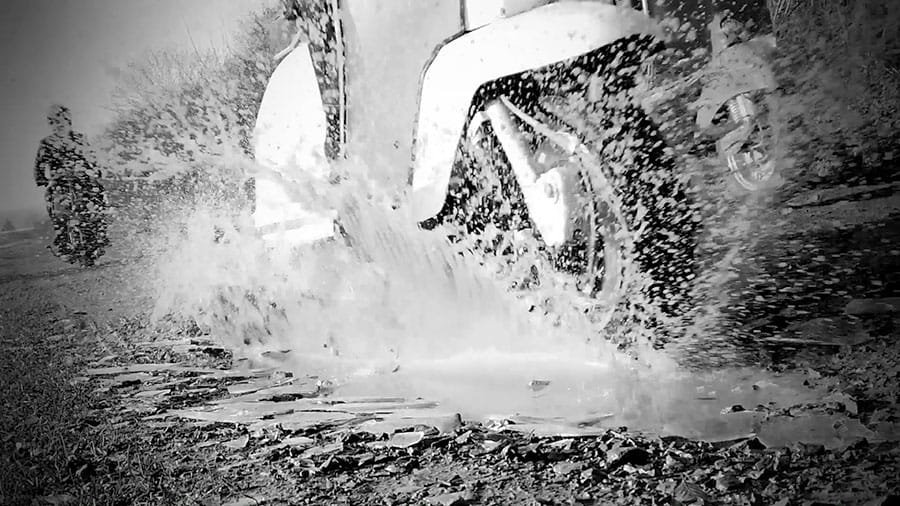 Why did we develop completely new scooter tires?
It is our aim to be able to offer tires that at Wetness just like with dryness and also in curves for sure are to be driven. the Performance modern engine concepts also require a high Speed ​​release up to 180km / h. The tires should also look really good!
According to the new slogan from bgm: "RIDING CLASSIC, RIDING FAST ".
All in all, these high requirements left only one consequent new development of modern scooter tires to!
New scooter tires for Vespa, Lambretta & Co. from bgm - Made in Germany
#bgmtyres - new 10 inch scooter tires from bgm, Made in Germany
Two things are essential for the driving behavior of a tire:
The rubber compound and
The structure of the tire.
The bgm tires are here Constructed without compromise and developed and produced in Germany. This guarantees a modern process with consistently high quality, attention to detail and technically at the highest level. The specially coordinated material mix with high silica compound takes care of excellent grip in dry and wet conditions.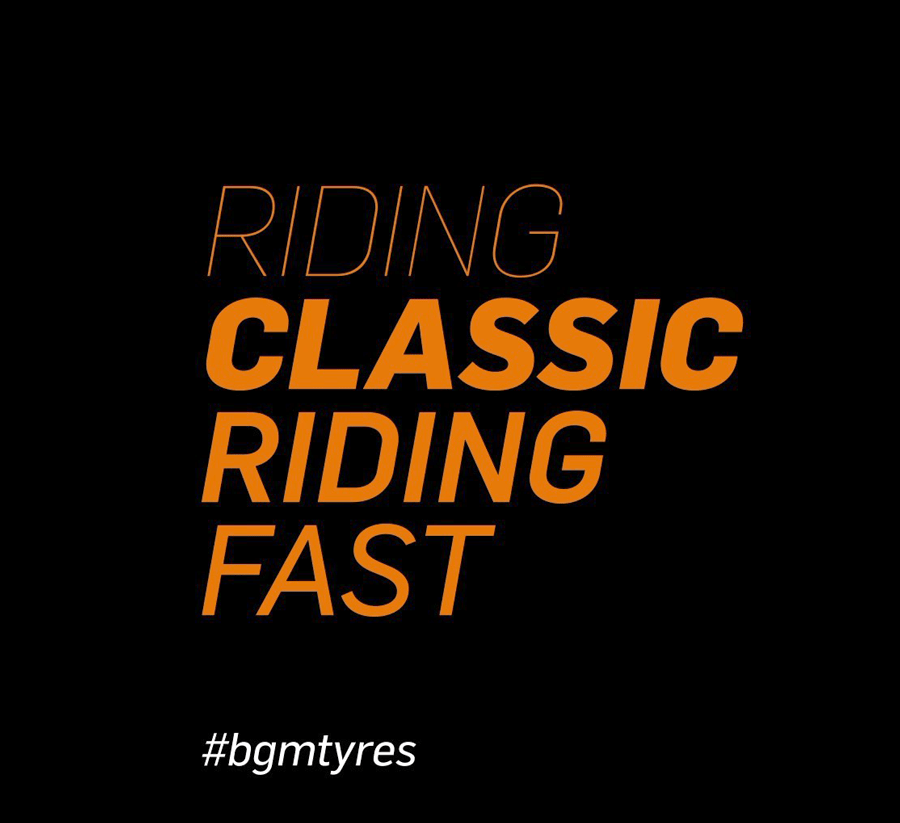 Stable carcass and complex production
The extremely stable carcass ensures great straight-line stability and excellent line accuracy when cornering quickly. Usually, scooter tires are simply pressed into shape from a layer of rubber. The bgm tires are much more complex to produce and consist of several layers. The result is a perfect scooter tire with the highest speed rating on the market!
The bgm Classic profile pays homage to the profile type that is used in many models of Vespa and Lambretta was chosen as an OEM tire. It thus perfectly combines a timeless classic profile with the tire technology of the 21st century.
Order bgm tires for your scooter here
Features:
Approvals up to 180 km / h (Sport) and up to 150 km / h (Classic) are ideal for powerful engines and corresponding entries
Additional REINFORCED marking.
Extremely strong carcass for perfect straight-line stability and excellent line accuracy when cornering quickly.
V-shape instead of U-shape. This means that the tire steers much better into the curve and offers more contact surface when leaning.
Specially coordinated material mixture (silica compound) for excellent grip in dry and wet conditions.
Made in Germany.
versions:
Classic tire -BGM Classic- 3.50 - 10 inch TT 59P (reinforced) BGM35010CT
Sport tire tubeless -BGM Sport- 3.50 - 10 inch TL 59S (reinforced) BGM35010SL
Sport tire tube -BGM Sport- 3.50 - 10 inch TT 59S (reinforced) BGM35010ST
Your new bgm tires
https://blog.scooter-center.com/wp-content/uploads/2020/02/bgm-reifen-titelbild.jpg
481
400
Heiko Lepke
https://blog.scooter-center.com/wp-content/uploads/2016/04/Scooter-Cejnter-SC-Logo-2016.png
Heiko Lepke
2020-02-25 15:27:33
2020-02-28 11:32:00
New 10 inch scooter tires from bgm Reifen Sport up to 180km / h - Classic up to 150km / h | MADE in GERMANY