Out and in again - stud bolt assembly tool -BGM PRO- assembly and disassembly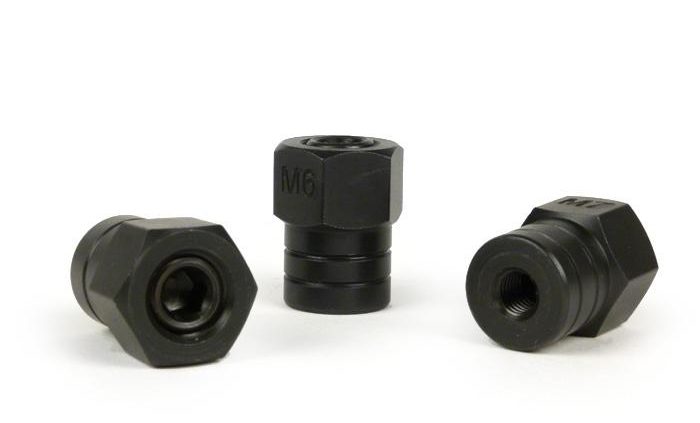 This is how you mount stud bolts correctly
Brake drums, cylinders, motor housings - stud bolts are often used everywhere. The locking nut method is often used for assembly. We have even seen pliers in use ... it doesn't have to be:
Gentle and easy assembly
Replacing these studs is very easy with a tool that is easy to grip.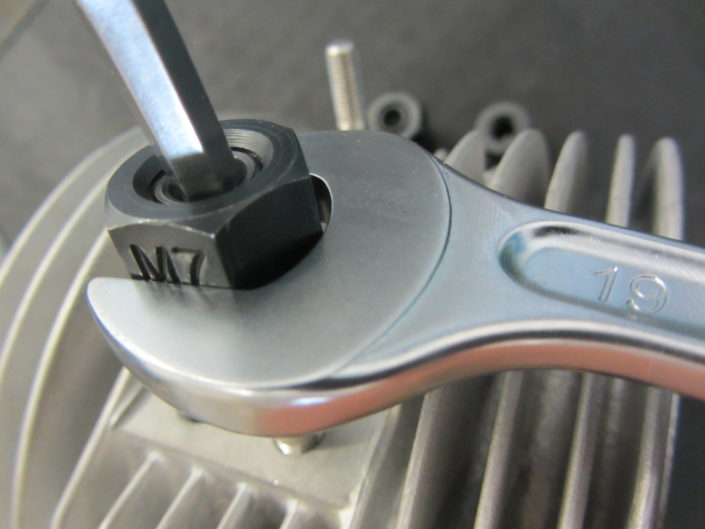 Our Tool for stud bolts is specially designed for the requirements of switch scooters.
All sizes can easily cope with a short piece of thread and can also be used in confined spaces.
Precisely because the assembly tool manages with a very short piece of thread, it should be ensured that the minimum screw-in depth is achieved.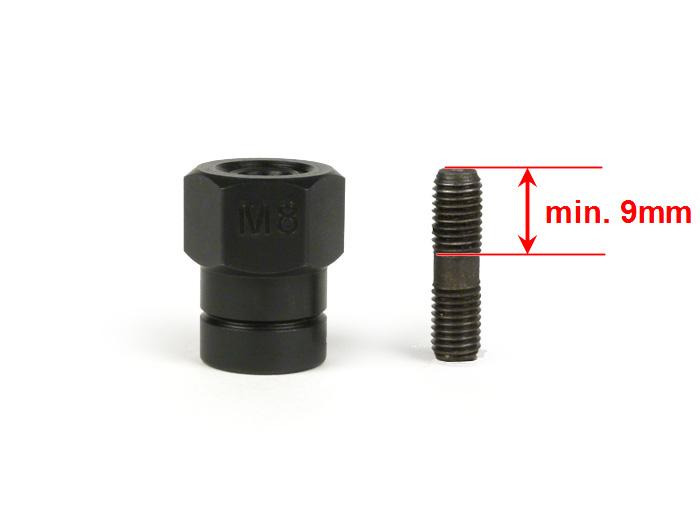 Special tool for Vespa, Lambretta and Co.
Special cases are, for example, the stud bolts on the engine housing or on the cylinder outlet. It is tight here and the stud bolts are very short. A conventional tool with a roller clamp would inevitably damage the thread or cannot be used sensibly due to the limited space available.
Our BGM tool does not load the thread of the stud bolt. The actual clamping takes place via the integrated ball that engages the end face of the bolt.
Due to their small size, the little helpers are also good for every tour in one Luggage box to stow away.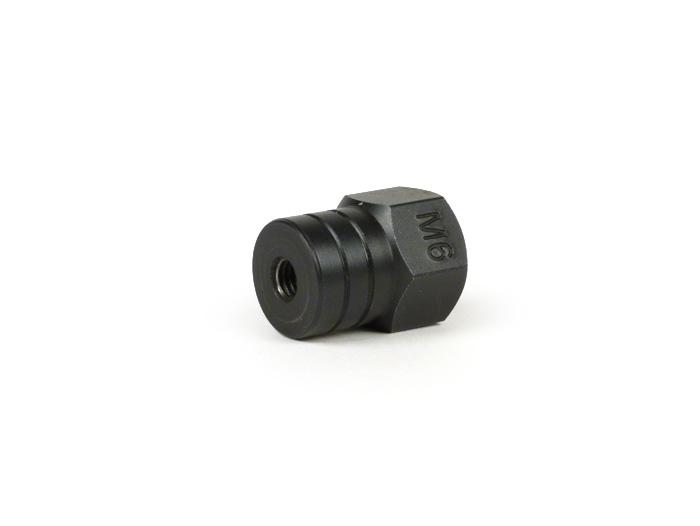 The tools for mounting the stud bolts are available in set or individually in M6, M7 and M8.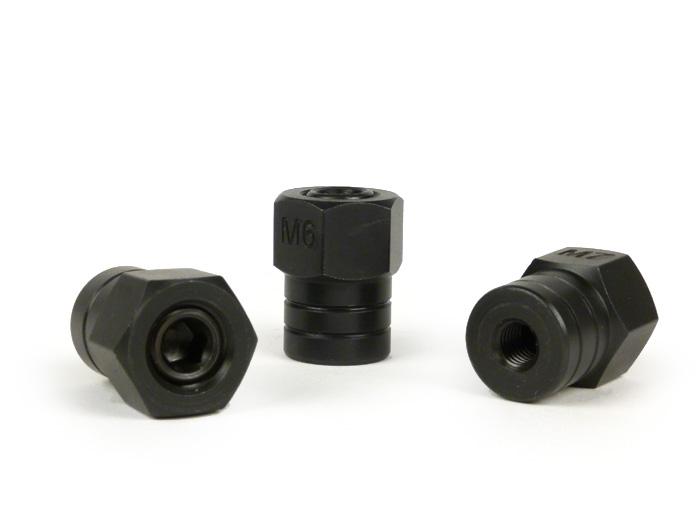 Stud mounting tool
Clever tool from BGM for damage-free installation and removal of studs.
Screw the BGM Pro tool onto the stud bolt and counter with the integrated hexagon socket screw. It is braced with the thread of the stud bolt. Now turn the outer wrench flat. The stud bolt is fixed and is loosened or screwed in. Make sure that the counter-locking is sufficiently strong so that the tool does not come loose.
Ideal for short bolts (such as with Lambretta gearbox covers). The required minimum length of tangible stud thread is: M6 / / M7 = 6,5mm M8 = 9mm
Available individually or as a set.
Also available for the rare thread size M7!
Additional tools required: Open-end / ring spanner: SW19 Allen key: 6mm
https://blog.scooter-center.com/wp-content/uploads/2016/07/BGM72KT1.jpg
526
700
alex
https://blog.scooter-center.com/wp-content/uploads/2016/04/Scooter-Cejnter-SC-Logo-2016.png
alex
2016-07-06 16:25:23
2016-07-07 08:42:03
Out and in again - stud bolt assembly tool -BGM PRO- assembly and disassembly