Preview Scooter Center Scooter Customshow Cologne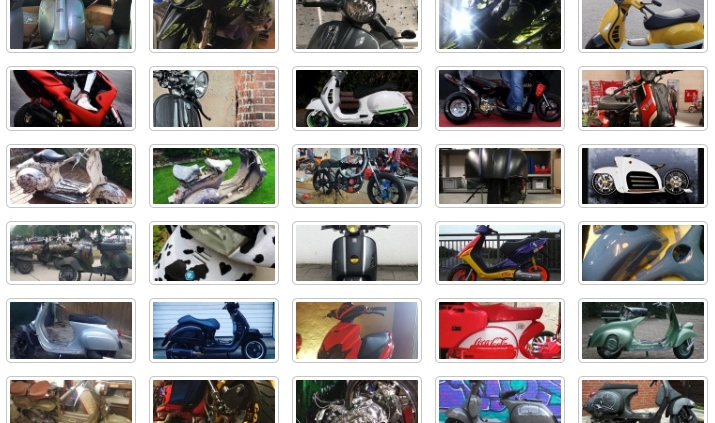 Wide range of scooter models
At the weekend the time has come for our 11th Scooter Center Customshow starts in Cologne. We are pleased to be able to show you a wide and large range of scooters again this year. There are also premieres that can then be admired for the first time. We know that some exhibitors are currently still sweating in the workshop in order to have the scooter ready on time. It remains exciting ...
New Scooter Center Roller
We don't want to make you curious now, really not - but we have not been idle in the last few months and will be our own new one at our own custom show Scooter Center Present project!
Will it be a Lambretta, a Vespa? Classic with gearshift? Automatic - or something completely different? Let yourself be surprised ... see you at the Scooter Show 2018.
Best weather & great atmosphere
The forecast announces the best scooter weather! Plenty of sun with a cloudless sky and well over 20 degrees. So feel free to come by scooter and enjoy the legendary atmosphere during petrol talks among scooter drivers. Our gastro awaits you in the cozy outdoor area:
Over 150 scooters at the custom show
Over 150 scooters await you in the two large halls of the Cologne Adventure Halls.
You still have no idea what scooters you can expect there? Here we have a small selection of scooter pictures that the exhibitors sent us in advance:
https://blog.scooter-center.com/wp-content/uploads/2018/05/scooter-custom-show-2018.jpg
762
715
Heiko Lepke
https://blog.scooter-center.com/wp-content/uploads/2016/04/Scooter-Cejnter-SC-Logo-2016.png
Heiko Lepke
2018-05-02 14:59:49
2018-05-02 14:59:49
Preview Scooter Center Scooter Customshow Cologne