RIP holidays in the Sauerland Scooter Run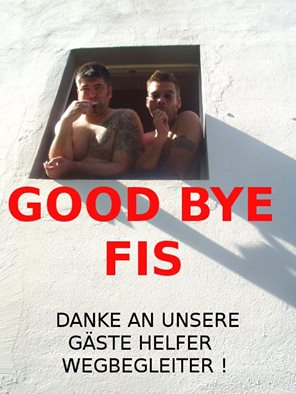 Hidden Power Scooter Club also let an era end :-(
Yesterday I took a quick look to see if the calendar was already showing April 1st: First the end of the previous one Holiday in Holland - Venlo - proclaimed and then later the end of Holiday ahem holidays in the Sauerland:
Hello friends of the holidays in the Sauerland!
Certainly some have already wondered why no flyers are yet being distributed, topics are being created, or the Tage can be counted down until the rally. There is a simple reason for this - the days of the FIS, in its current form, are numbered.
FIS will not take place in 2017!
We as a club discussed long and hard with each other, and in the end we made this decision with one laughing and one crying eye. The vote was close, but is as it is.
We were proud and happy to fill the biggest rally in our scene with life over the years.
That this is a tough job, you could certainly see us on the weekends.
But this burden was not only on our shoulders, we also had great helpers from friends, family and friendly clubs.
For all these years of selfless help at this point, once again a huge THANK YOU!
Now you can rent a site, put the whole Driss like test bench, etc. on it, and then it doesn't necessarily have to be a good meeting.
Our horny guests were the salt of the earth!
Indestructible, in a good mood, hard-drinking, crazy about dancing, the most cracked ones already at the start on Thursday, it has always been a pleasure with you!
Thanks for that.
FIS 2017 will not take place, that does not mean that we will not resume the format in a modified way in the future.
Let yourself be surprised, you will find out soon enough
It was an honor for us to offer you a space where you could get to know each other, and also to meet scooterists from more distant areas.
Thank you for the nice years, great encounters, pictures in your head, good conversations and tons of laughs!
Your HIDDEN POWER SC
Hidden Power SC
https://blog.scooter-center.com/wp-content/uploads/2016/12/ferien-im-sauerland.jpg
394
296
Heiko Lepke
https://blog.scooter-center.com/wp-content/uploads/2016/04/Scooter-Cejnter-SC-Logo-2016.png
Heiko Lepke
2016-12-08 11:21:45
2016-12-08 11:36:15
RIP holidays in the Sauerland Scooter Run