Scooter driver gift idea - removal tool for piston pin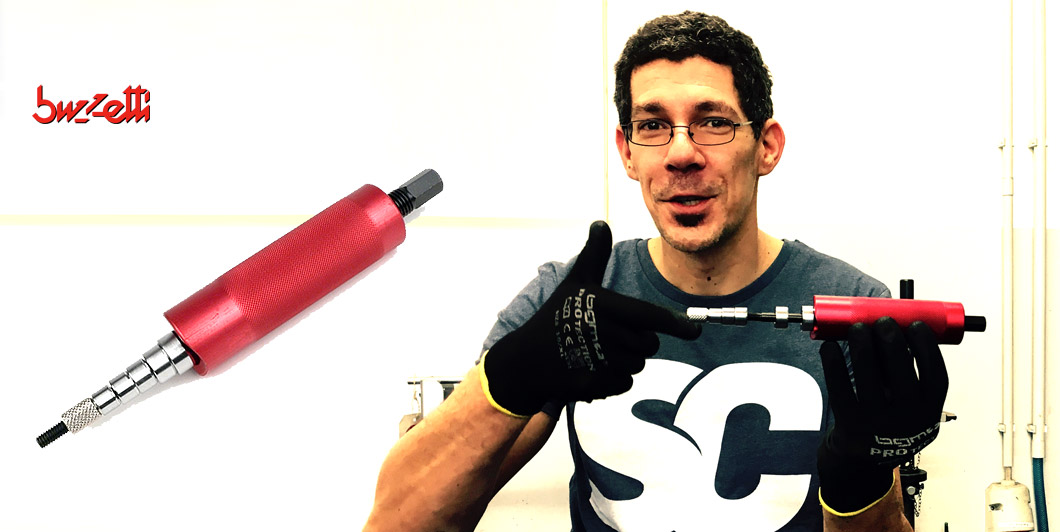 Personal gift tips for scooter drivers from Scooter Center Team
Name: Alex
How long have you been working in the Scooter Center:
since 2002
What is your job in Scooter Center:
Actually everything that has to do with the technology in and on the scooter.
What do you have to do with scooters:
I still have my first scooter - the typical PX80. In addition, a couple of PX200s, also with a sidecar, a T4 from 1961 (my oldest scooter), an ET3, V50S, V50Special ...
I also use a PK-XL on the race weekends of the ESC and in long-distance races.
The race weekends are also one of my favorite free time pursuits. .
Gift idea for scooter drivers
Removal tool for piston pin -UNIVERSAL- Ø = 13, 15, 16, 19, 22mm
Article no. 7674333
Why:
Worn-in or jammed piston pins are a horror. With the extractor you simply avoid the danger of accidentally knocking the connecting rod of your crankshaft crookedly.
Removal tool for piston pins
This ingenious tool makes dismantling the piston pin a lot easier. This tool is worth gold, especially for vehicles that are only easily accessible from one side. An example is the Vespa PX, where the distance between frame and cylinder is very narrow and working with pliers is almost impossible. But even with an engine lying on the workbench, a tightly fitting piston pin is often a problem. If you want to drive this out, the connecting rod and piston must be supported in order not to exert any forces on the connecting rod bearings and / or the thrust washers.
The Buzzetti tool solves this problem by supporting itself on the piston and pulling the bolt out via a suitable conical insert with an internal thread. The whole thing is similar to simply unscrewing a screw, so it is extremely simple and still very efficient. In this way, damage to the crank drive can be avoided from the outset and removal is greatly simplified.
The cone inserts are included in the following diameters:
Ø = 13,15,16,19,22mm
Even Martin Cook from Chiselspeed (GB) called it his favorite tool in Scootering Magazine 308!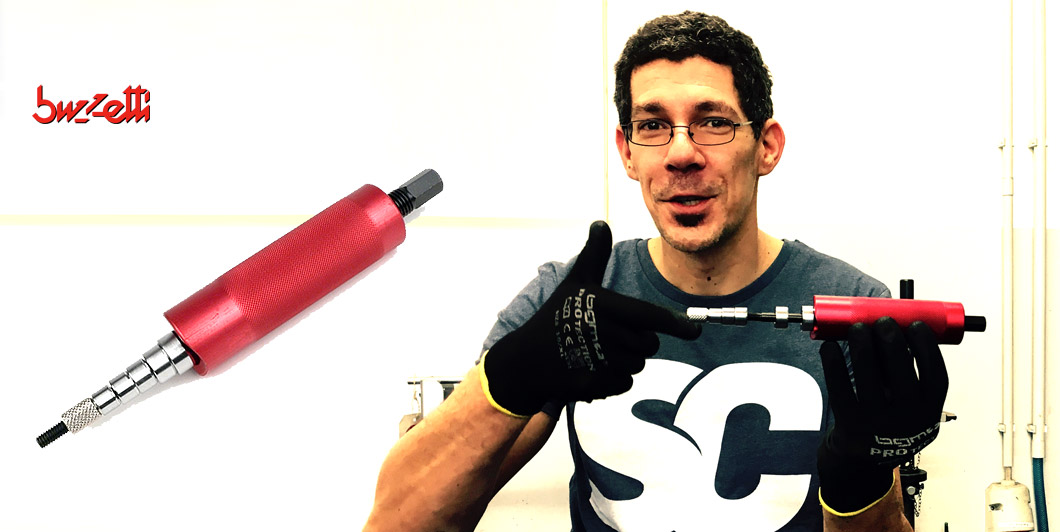 https://blog.scooter-center.com/wp-content/uploads/2015/12/geschenk-kolbenbolzen-werkzeug-.jpg
532
1060
Heiko Lepke
https://blog.scooter-center.com/wp-content/uploads/2016/04/Scooter-Cejnter-SC-Logo-2016.png
Heiko Lepke
2015-12-02 17:16:34
2015-12-02 17:18:27
Scooter driver gift idea - removal tool for piston pin