Shift cable clutch cable brake cable for Vespa and Lambretta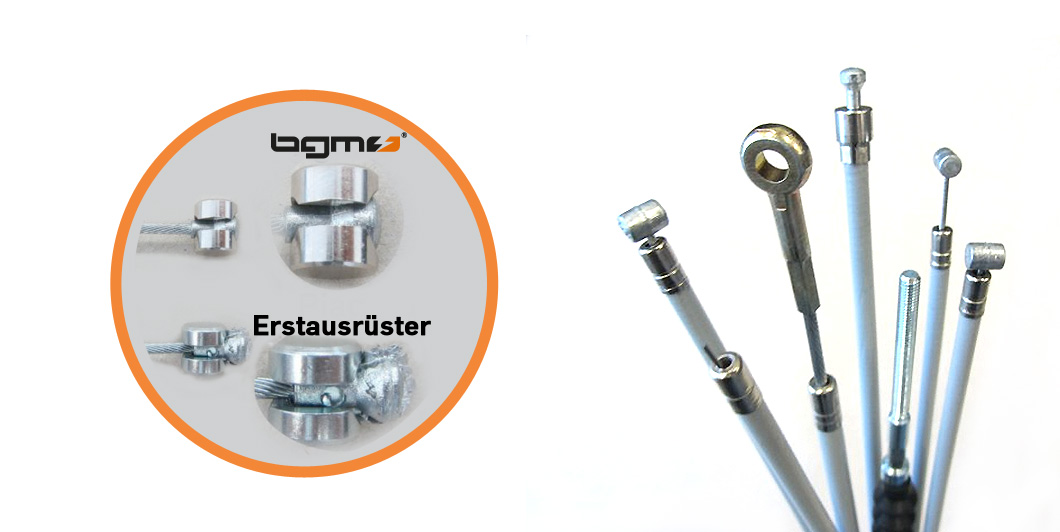 Clutch cable or gear cable broken on Vespa?
If a brake cable, gear cable or clutch cable breaks, it is high time to take a look at the other cables and cable housings.
For a restoration you need an inexpensive complete set of cables anyway, but the tearing of a single Bowden cable is often a sign that the others are no longer as fit.
bgm PRO cable set Vespa cables in a set
Our recommendation bgm cables for Vespa and Lambretta
The bgm sentences are each completely tailored to the vehicle and contain all the necessary Trains and train housings in the right length. Shift cable, clutch cable, brake cable etc. are therefore completely included in the kit.
bgm PRO Wire rope hoists correspond to the factory specification and impress with their high quality and low price. All trains have vehicle-specific lengths and can therefore be installed directly without reworking.
Highest quality
bgm train with high quality details like
double pressed end sleeves,
burr-free nipples or
tinned wire ends laid.
Installation is quick and easy.
To make operation easier and more precise, the outer shell of the front brake, gearshift, accelerator and clutch have a very inside low friction PTFE layer.
The inner trains may be oiled or greased and thus become extremely smooth.
https://blog.scooter-center.com/wp-content/uploads/2016/02/vespa-zugsatz-erneuern-mit-bgm.jpg
532
1060
Heiko Lepke
https://blog.scooter-center.com/wp-content/uploads/2016/04/Scooter-Cejnter-SC-Logo-2016.png
Heiko Lepke
2016-05-18 12:40:33
2018-03-09 09:51:26
Shift cable clutch cable brake cable for Vespa and Lambretta