Scootentole a German - French friendship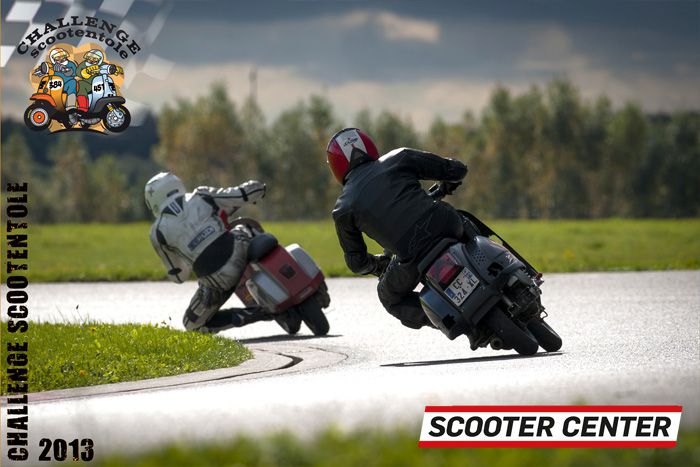 French scooter scene
sootentole.org in France is the counterpart to the "GSF" in Germany.
And the guys from Scootentole organize the racing series for classic scooters in France Challenge Scooter Tol -> So the counterpart to the ESC in Germany.
These events are a true sign of German-French friendship: for example, an ESC run is held as part of the Scootentole Challenge. The German drivers bring potatoes and beer, the Fanzosen frogs and wine ... ;-)
The special atmosphere at the races has long since ceased to be an insider tip and so more and more German starters can be found in the races of the Scootentole troop. That Scooter Center has been supporting Scootentole since the beginning and every year we get great pictures as a thank you, all of them Scooter Center Buildings hanging on the wall.
We don't want to withhold the current pictures from 2013:
https://blog.scooter-center.com/wp-content/uploads/0023.jpg
467
700
Heiko Lepke
https://blog.scooter-center.com/wp-content/uploads/2016/04/Scooter-Cejnter-SC-Logo-2016.png
Heiko Lepke
2014-02-19 15:59:46
2014-05-22 08:17:11
Scootentole a German - French friendship