Scooter Customshow 2015 Scootershow in Cologne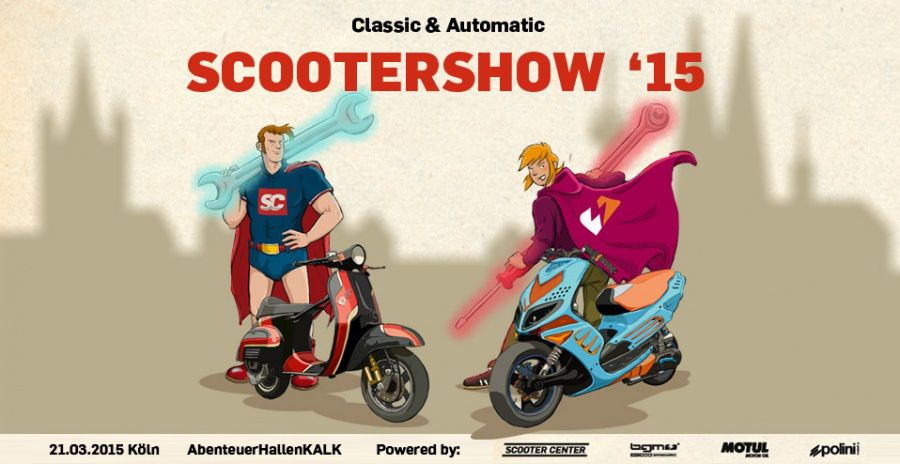 SCOOTERSHOW '15
Scooter Center Custom Show 2015
On March 21, 2015 we will start with the eighth international Scooter Center custom show for Classic and Automatic Scooters in Cologne.
Scooter Custom Show 2015
The history of the Scooter Center Customshows goes way back. Before we get into the impressive Location the AdventureHallenKALK, we already held custom shows in the open air 10 years ago. As part of our legendary Opendays before the Scooter Center Store in Bergheim. Back then, these custom shows weren't nearly as big as today's show - but the spirit was the same!
Pure scootering
We've always had great scooters on the show. The scooters were lovingly made with a lot of creativity and technical skill endless expenditure of time and often converted into really cool Customscoots with a lot of money. Crass paintwork, gold, chrome. Airbrush, more colorful, longer, shorter, higher, deeper, louder and mostly faster than the police allow or extremely rare and much older than the owner himself. It's a mixed bag of customs. PURE SCOOTERING
They all meet once a year in Cologne SCOOTER SHOW - the international Scooter Customshow in Cologne. The scooters changed and many new scooters were added. Many custom projects have gone through a veritable evolution and have gradually been further developed. Other legendary custom scooters are being brought back from the basement and today are reminiscent of the wild beginnings of the classic scooter scene in the 80s and 90s.
The real heroes
Classic Scooter & Automatic Scooter . Vespa, Lambretta - Street Racers, Ladders, Dragscoot, Cup Racers, Streesleeper, Speedfight, Aerox and Co - the real heroes are the ones behind the scooters!
That's you, that's you and we appreciate that! We are already planning and organizing and are looking forward to a great custom show.
See you at the SCOOTERSHOW'15 on March 21.03.2015, XNUMX in Cologne.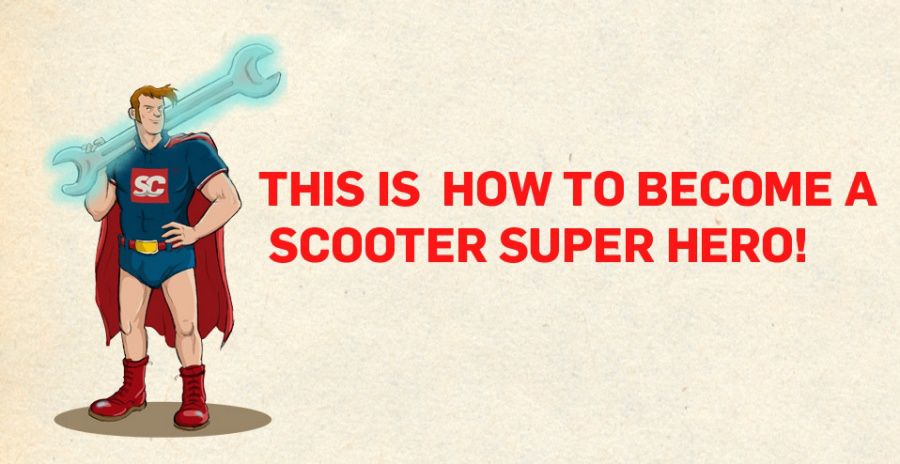 You can register with your scooter here: Customshow registration
More than custom scooters
In addition to the exhibition of the scooters, there is a lot to see and experience. The scooter scene meets in Cologne at the start of the season. That Scooter Center and bgm shows new scooter tuning products and for bargain hunters there are again many large and small parts stands. Of course, physical well-being is also taken care of.
As big as the similarities are - when it comes to music at the latest, the spirits often share. We have learned a lot and in 2015 we will be supplying the two halls with music separately - 2 floors.
Review
Here is the official HD video from 2014:
https://blog.scooter-center.com/wp-content/uploads/2014/12/Customshow-2015_07.jpg
464
900
Heiko Lepke
https://blog.scooter-center.com/wp-content/uploads/2016/04/Scooter-Cejnter-SC-Logo-2016.png
Heiko Lepke
2014-12-11 09:17:17
2015-02-13 10:59:56
Scooter Customshow 2015 Scootershow in Cologne