Scooter Customshow 2016 changes - News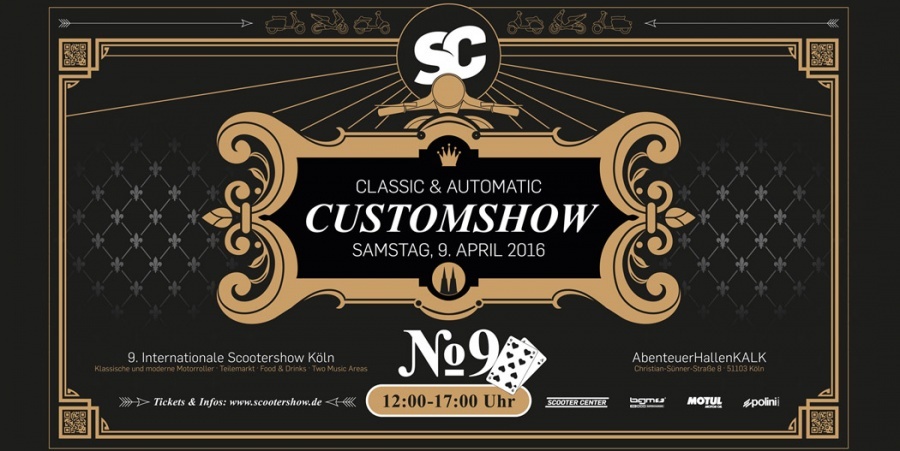 Wow - what a rush. We have never had so many exhibitors and customshow participants. We are proud of such blatant custom scooters and also absolute premieres at the Scooter Center custom show to have! Thank you for your engagement!!
All confirmations are out! Have you signed up and received neither an announcement nor a confirmation? Then please contact us.
INTERNATIONAL EXHIBITORS
bgm
Casa Lambretta (IT)
Custom scooter parts (NL)

Flying Classics Hamburg

Lambretta Club Belgium (BE)

Lambretta Club of Germany

Lambretta parts Heilbronn

Nagy tin roller

Parmakit (IT)

Pinasco (AT / CH / DE)

Scooter Center

Bench doctor

Elmsbusch playroom

TD - Customs

Vespa Club Roude Léiw Luxembourg (LUX)

Vespa Club of Germany

and many private dealer stands
NEW: PARKING HOUSE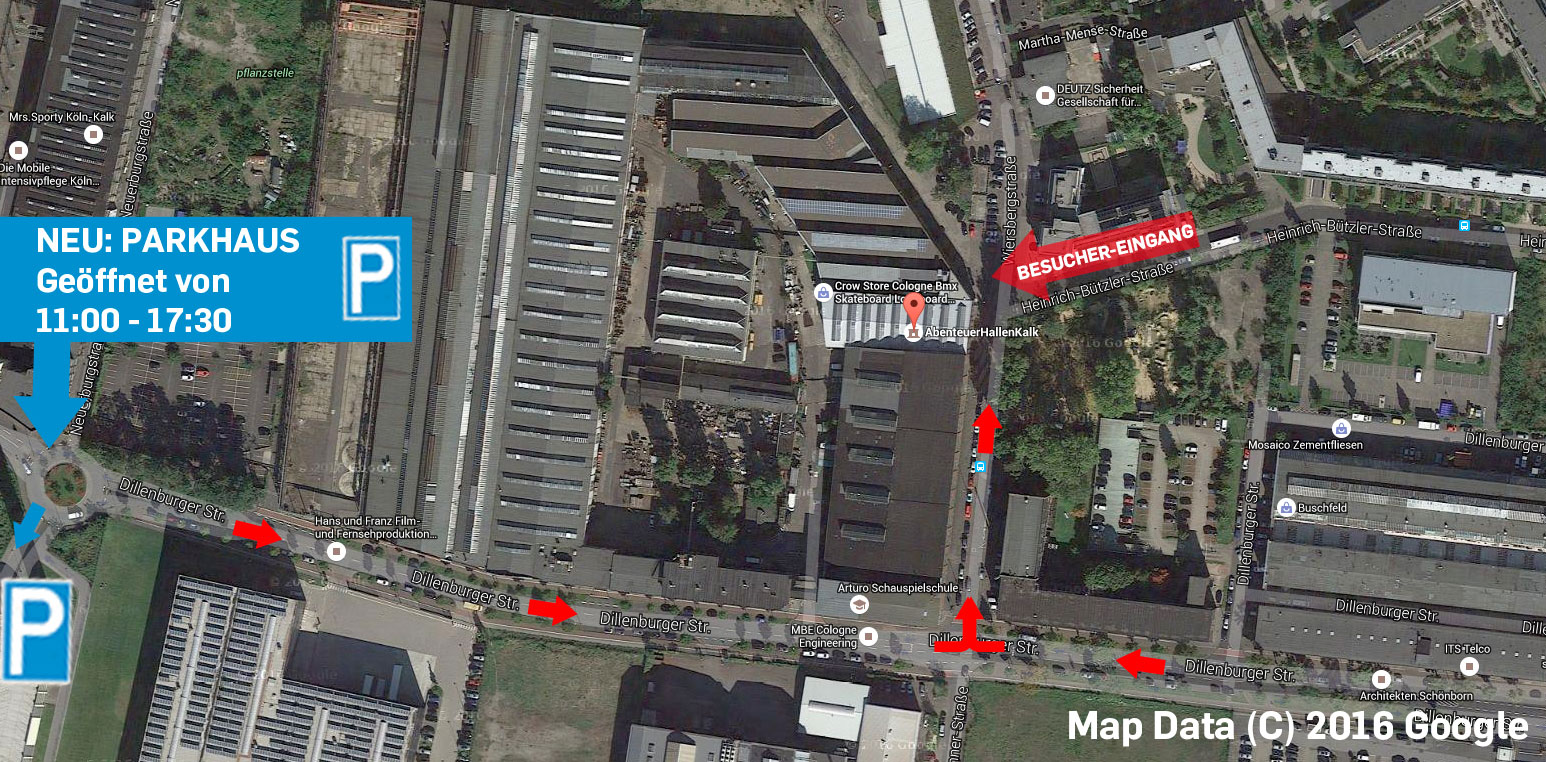 NEW: SNACK
There is a super delicious snack on our custom show
"ORIGINAL BERLINER CURRYWURST" & Co.
DELICIOUS & CHEAP
Currywurst 2,30 EURO
French fries 1,50 EUR
Nuggets 2,30 EURO
Vegan sausage 3,80 EURO
The currywurst is available in different sauces or heats:
BEGINNER
A normal
* or with Happy Pig (slightly smoky)
B Slightly hot about 1.500 SCU
* or with Cowtown (slightly smoky)
* or Crazy Pig (slightly smoky and a little hotter)
+ Medium hot approx. 3.000 SCU
* or with Night of the living (slightly smoky)
ADVANCED
C Sharp approx. 3.500 SCU
* or with Burning Pig (slightly smoky)
+ Red Jalapeno approx. 8.000 SCU
+ Green Jalapeno approx. 8.000 SCU
+ Ghost Pepper approx.22.800 SCU
+ Fire salamander about 50.000 SCU
PROFESSIONAL - use at your own risk!
- Green Tabasco approx. 100.000 SCU
- Red Tabasco approx. 100.000 SCU
- Beyond Insanity approx. 119.700 SCU
D Habanero approx. 175.000 SCU
+ Black widow approx. 229.000 SCU
E Ground Zero approx. 234.000 SCU
+ Red Savina Habanero about 280.000
+ Crazy Gibbon approx. 553.000 SCU
+ Mad Doc 357 approx. 600.000 SCU
+ Bih Jolokia approx. 800.000 SCU
+ Pepper King approx.1.000.000 SCU
F final answer approx. 1.500.000 SCU
Further sharpening only with signature and after good compatibility of Final Answer
Info: Tabasco has a heat of approx. 3.000 Scoville !!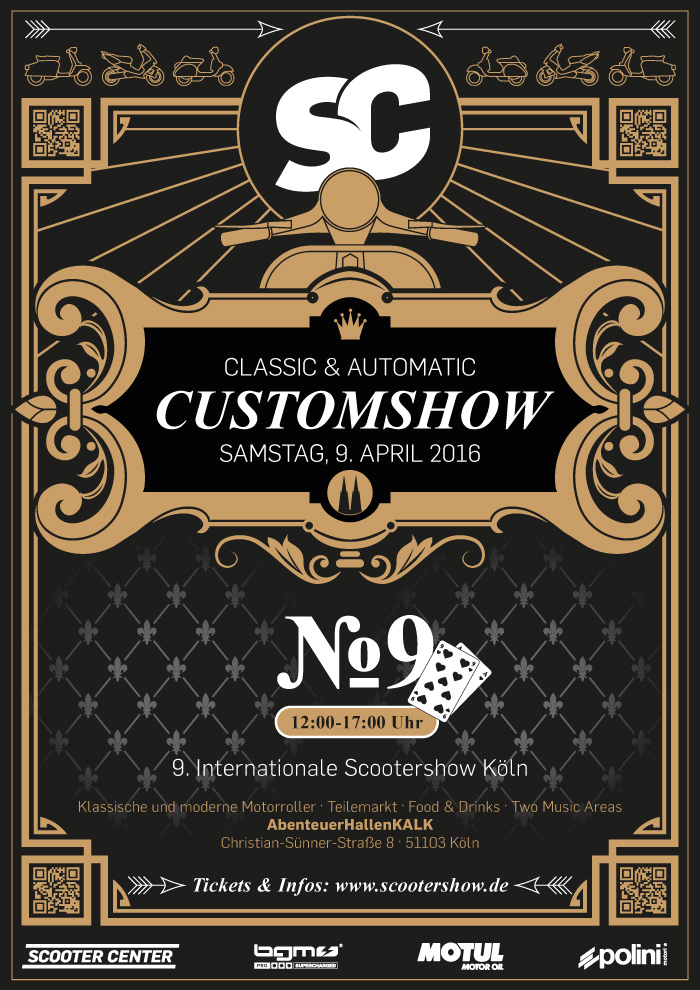 https://blog.scooter-center.com/wp-content/uploads/2016/02/scooter-customshow-2016.jpg
451
900
Heiko Lepke
https://blog.scooter-center.com/wp-content/uploads/2016/04/Scooter-Cejnter-SC-Logo-2016.png
Heiko Lepke
2016-04-06 16:45:55
2016-04-06 16:45:55
Scooter Customshow 2016 changes - News