Rollers - the journey to the Scooter Center Parts market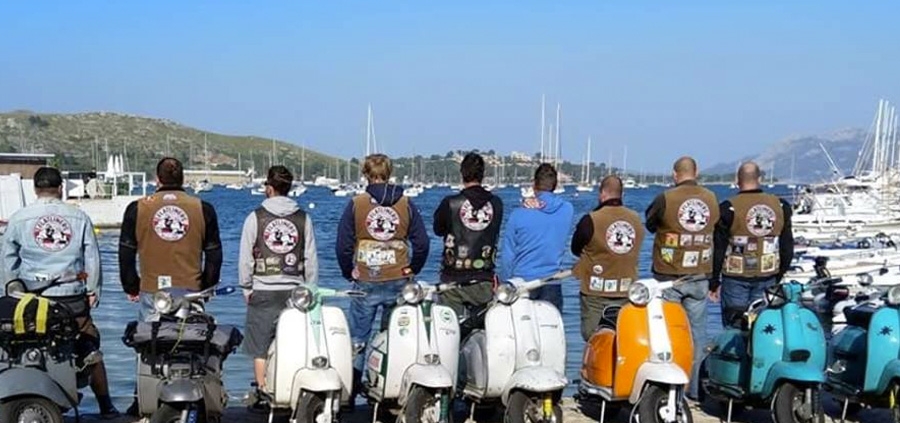 Joint approach to Scooter Center Scooter parts market
The Flatliners SC drives to our parts store and offers that you can join. It is well known that driving together is even more fun. The club has chosen a beautiful route including a classic ferry ride across the Rhine!
Since we are planning on Saturday Scooter Center Driving the parts market, we thought ... just come along, we will collect you!
The whole thing will start in Wipperfürth and go through the Bergisches Land and then end in BM-Glessen.
A tabular list of the intermediate stations can be found below. We are also trying to run a Google-based online tool to track the current location. (The link will then be posted here)
I think most of them know the general conditions when we go on our tours. No original Fuffis, no low-performance mopets in two-man operation.
It is best to show up at the appropriate meeting point with a full tank of fuel.
The timing will go something like this:
8:30 a.m. departure from Wipperfürth Ohler Wiesen
8:45 a.m. crossroads
9:00 a.m. Dabringhausen ARAL gas station
9:15 a.m. Hilgen / old train station (Oldi Treff)
9:40 a.m. Leverkusen Pattscheid (Burscheider Str./ Diepentaler Str.)
10:00 a.m. Ferry station Hitdorf / Langel
10 p.m. Scooter Center Cologne
And as always ... come up or you will cry!
Flatliner's Scooter Club
Estimated route on Google Maps
(Attention, Google doesn't seem to like ferries. It should go by ferry across the Rhine.)
Countdown to the scooter parts market
0
Days
0
Hours
0
Minutes
0
Seconds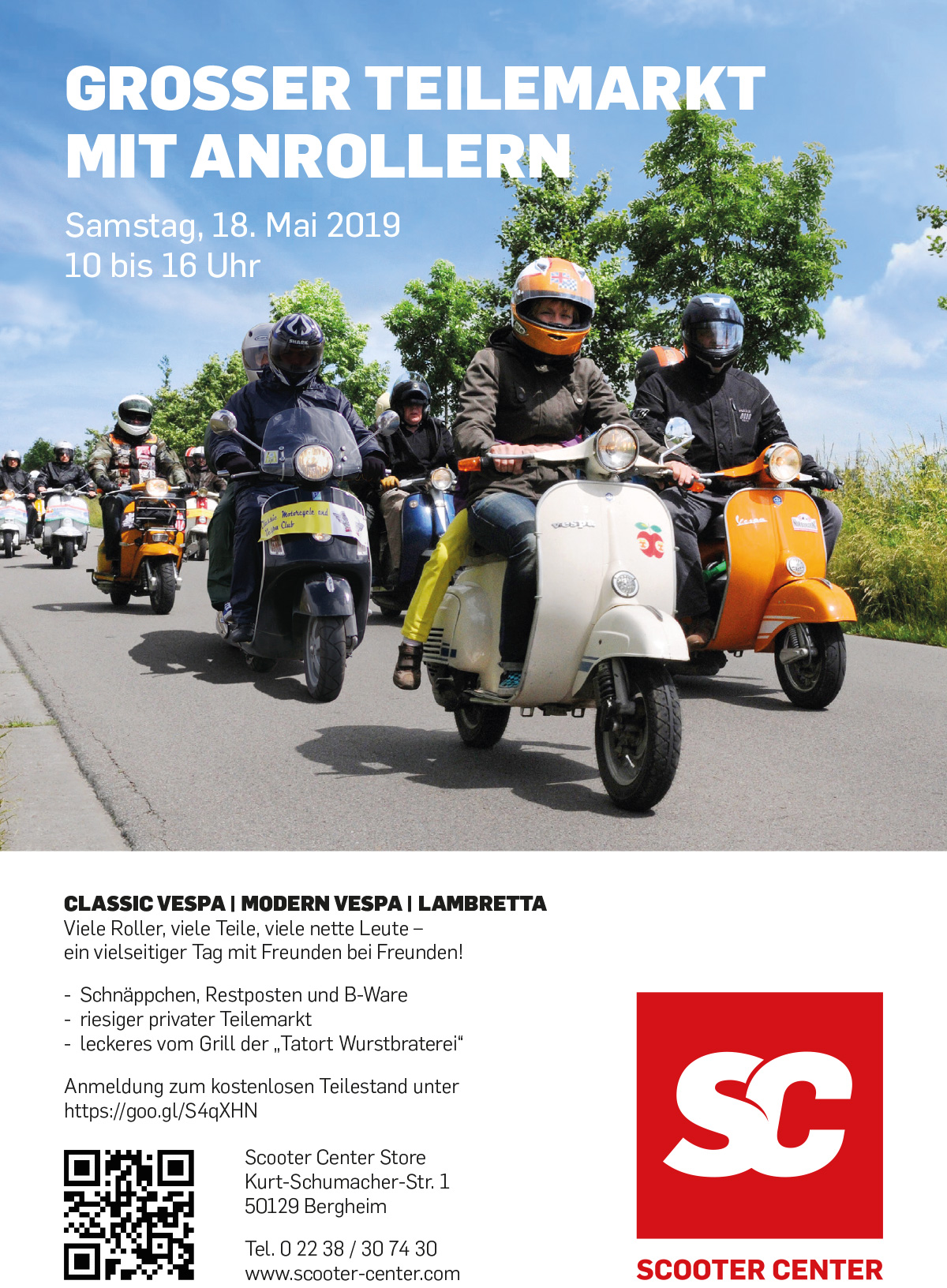 https://blog.scooter-center.com/wp-content/uploads/2019/05/flatliners-anrollern-zum-scootercenter.jpg
540
900
Heiko Lepke
https://blog.scooter-center.com/wp-content/uploads/2023/08/SC_BLOG-300x69.png
Heiko Lepke
2019-05-15 10:29:21
2019-05-15 10:37:38
Rollers - the journey to the Scooter Center Parts market