Get the very last LML frame sets for your Vespa PX now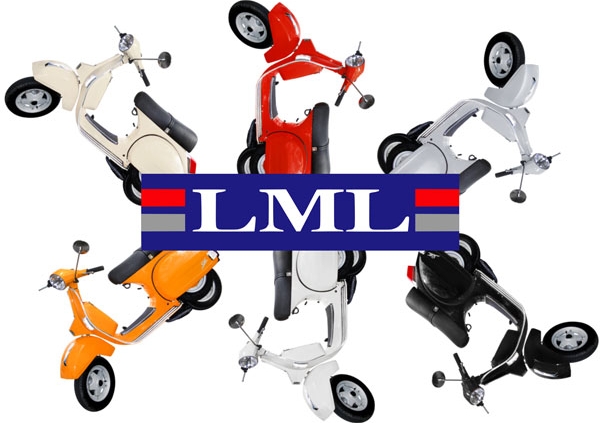 LML Piaggio Vespa license builds from India
"Lohia Machinery Limited" is the abbreviation for LML. Would you have known? And did you know that we already
2014 traveled to India to get a picture of the production and that LML plant in Kampur to visit?
Our "souvenirs" were a few containers full of complete LML frame sets with all the necessary sheet metal parts, already painted. These body kits are a great replacement for Vespa PX frames.
A success story takes its course, but will there also be a happy ending?
The very last LML frame sets for VESPA PX - Timeline LML Vespa PX
2015 we could be the first Unpack boxes and offer these popular restoration kits for the PX series.
Yes, there were rumors and somehow it was to be expected, but we were very dismayed when, not even 2 years later, we:
2016 about the From LML had to report. Since then there are only remnants of the parts, which are or were mostly a good, often the only alternative to original Piaggio Vespa parts.
2019 did Maryzabel begin Platonica on the basis of an LML set and one of the last LML motor housings and LML fork for disc brakes. Sweetened with lots of great bgm PRO parts, such as the 187ccm cylinder for as Heart of the whole project.
2020 - now it is time! It happened as it had to happen: The stock of our LML frame sets for Vespa PX is also coming to an end. In good time for the beginning of autumn, we are now giving you the chance to actually order the very last LML body sets.
My TIP: Buy now before it's too late.
Now secure one of the last LML frame sets
LML frameset for Vespa PX being tested
We use the frame ourselves for our own Platónica project. But also, for example, the Vespa Youtuber Kevin, from Savage Scooters, got this frame as a replacement for a warped and rusted Vespa PX frame. In this video he unpacks our LML frameset and shows you the quality and the end result, which is quite impressive:
PX Garage Nienburg | PX 200 frame set | LML frameset B-goods
Buy the LML frame set for Vespa PX chassis here
Frame Vespa PX get the very last LML frame set for Vespa PX now. Complete set. painted, with all body parts Vespa PX!
https://blog.scooter-center.com/wp-content/uploads/2020/10/vespa-px-karosserie-blechteile-von-lml.jpg
438
600
Heiko Lepke
https://blog.scooter-center.com/wp-content/uploads/2016/04/Scooter-Cejnter-SC-Logo-2016.png
Heiko Lepke
2020-10-01 17:01:32
2020-10-02 16:07:05
Get the very last LML frame sets for your Vespa PX now