Bazooka shock absorber RACINGBROS Bazooka
With the Bazooka shock absorbers from Racingbros we present you a real technical treat for the Vespa GTS family (GT, GTS, GTV, GTL 125-300) as well as the Sprint / Primavera 50-125 models.
Even the first glance shows that something is missing here!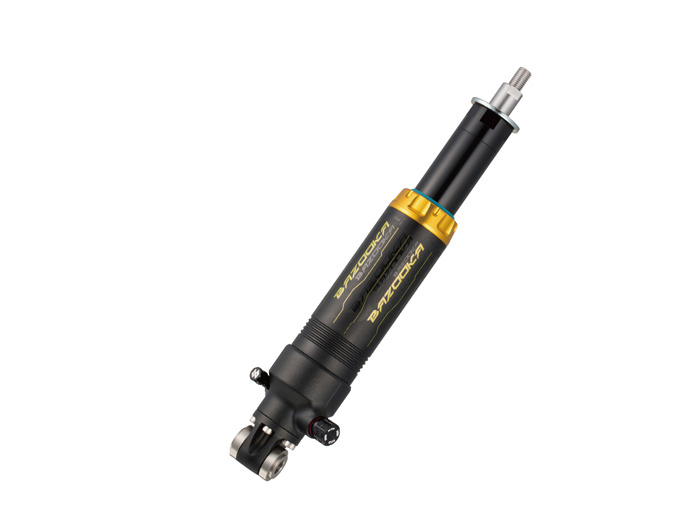 Bazooka Vespa air suspension without spring
And that's just as well. Racingbros do not use steel springs on the chassis components of their Bazooka series. Here you can spring with pure air! The advantages are obvious: The shock absorbers are significantly lighter (~ 50% compared to a conventional shock absorber) and offer a veritable firework of technical highlights:
SAV (Speed ​​Adaptive Valving)
The degree of damping is automatically adjusted to the best possible damping behavior, depending on the speed of the impulse introduced.
ASR (Adjustable Spring Rate)
The spring rate can be adjusted. This means that the shock absorber can be adjusted for different purposes and loads. With conventional struts, this is only possible by replacing the spring.
PSC (Progressive Spring Curve)
The suspension does not respond linearly but progressively. This makes it pleasantly comfortable with a small stroke, and becomes increasingly tighter with large strokes. An ideal technique to use sports dampers very well in everyday life.
Super Seal System (Sant Gobian / Trelleborg)
Highly developed sealing technology of the damper area. Guarantees a long service life and constant spring rates.
Custom Type III surface coating
Extremely smooth and resistant surface coating, consisting of hard anodized and PTFE.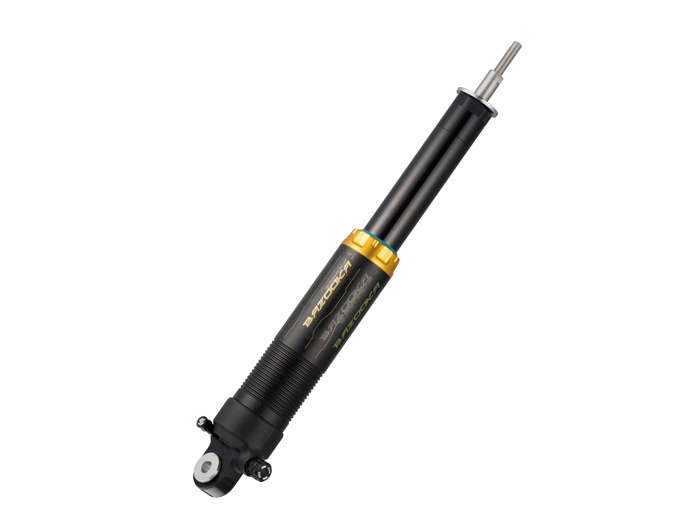 Handcrafted Vespa Bazooka shock absorbers
They are made Bazooka struts made of high quality AL6061-T6. This is cold forged and coated with a hard anodized coating with Teflon content. The struts are lovingly assembled by hand.
The dampers are in racing have already been used very successfully and, in addition to their low weight and a very wide setting range, impress with their very good response behavior. Drivers who want to use the beautifully made dampers in everyday sporting activities benefit from this.
The struts do not have a certificate. An acceptance should be clarified individually with a corresponding test center.
They are a very good alternative to the Bazooka dampers BGM Pro suspension struts with TÜV certificate.
Vespa drivers can now, just like BMW their exclusive HP 2 Enduro models, with a Smart Air suspension equip. Guaranteed exclusivity!
ORDER HERE