ON THE VESPA AT 135km / h THROUGH THE CURVE
Mirecourt Vespa & Lambretta races 2014 in France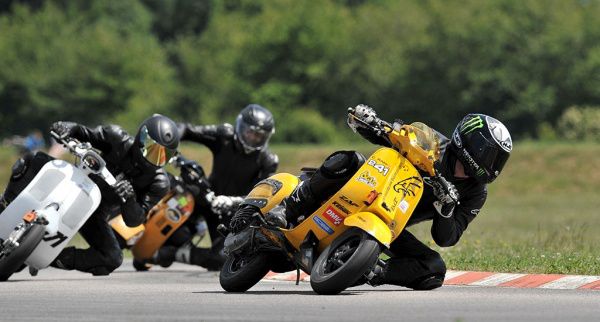 It was another great Vespa race of this classic: That Challenge Scooter Tol Race in Mirecourt with the start of the season at the same time ESC (European Scooter Challenge).
The best Vespa and Lambretta racing drivers from all over Europe met here, or rather together and celebrated this event on the long weekend of Pentecost.
ON THE VESPA AT 135km / h THROUGH THE CURVE
120 Starter had to advance to this Vesparennes Registered. Most of them arrived early to be able to start training on the track on Thursday. The training was also necessary, and this year Mirecourt offered an interesting novelty with the high-speed corner in front of the home straight. The fastest drivers hunted there too more than 135km / h on your classic Vespa or Lambretta through the KURVE!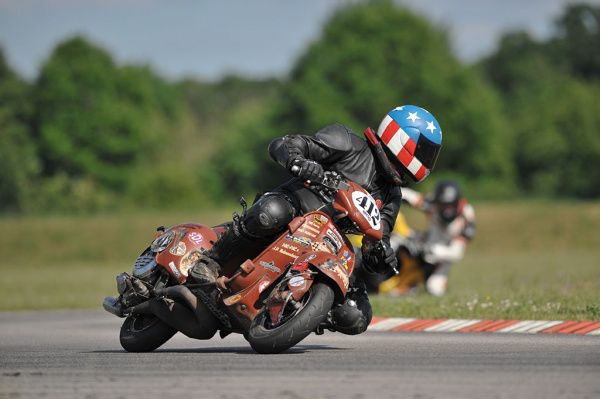 With light rain on Friday, the weather turned into a perfect racing day on Saturday: dry track and no serious accidents.
LADY RACING
The high number of "Scootergirls" on Vespa was great 13 starters in class C7 / K7. The class C25 / K5 had 39 participants.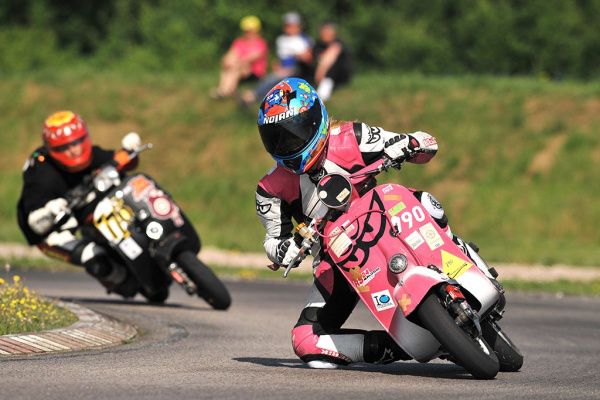 Raffle
After the award ceremony there was again the from SCOOTER CENTER sponsored raffle for participants. There was an excellent atmosphere at the party on Saturday, when Scooterists from all over Europe celebrated mightily!
RESULTS
You can find all the results of this great race here: http://chronolux.net/classements/2014/AUTRES/SCOOTENTOLE/RESULTS/index.htm
SPECIAL AWARDS
* Fairplay trophy: George Luthy (CH) # 346
* Best scooter: Jentsch Mark (DE) # 190
* Best Newbie: Maxime Gauthier (FR) # 294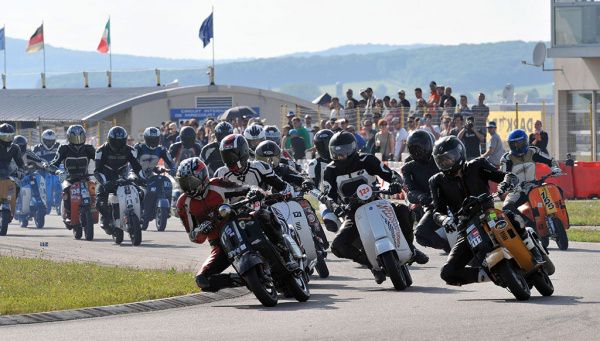 "Thanks again to SCOOTER CENTER for supporting Challenge Scootentole!"
Lots of great pictures by Michel Lemarie ( http://michel-lemarie.fr ) and from others you can find here: here http://scootentole.org/phpbb3/viewtopic.php?f=51&t=104885&start=120
https://blog.scooter-center.com/wp-content/uploads/2014/06/r1dl.jpg
322
600
Heiko Lepke
https://blog.scooter-center.com/wp-content/uploads/2023/08/SC_BLOG-300x69.png
Heiko Lepke
2014-06-20 12:23:37
2014-06-20 12:23:37
Vespa race ESC start in Mirecourt 2014