Vespa & Lambretta season start in Augsburg
On April 13th there was finally another real event by scooter drivers for scooter drivers in Augsburg: The traditional season opening of the RollerKö together with a super-stocked one custom show of Crazy Bumble-Bees SC and a nighter in the evening. Sponsored by Scooter Center.
Rolling in Augsburg
The announced cold rainy weather did not stop real scooterists. Over 250 vehicles came from Hesse, Baden Württemberg and Franconia, and even from Switzerland, Austria and Italy scooters drove with them to open the season. The weather god was so impressed by the brave that he immediately gave them the best weather.
Custom Show Augsburg
The custom show offered almost 50 pieces of jewelery from all directions - many new creations, but thanks to the "Customized before 1999" category, real milestones in customizing were also represented.
The winners of the 9 categories, with great Customized August Gin trophies and great prizes from Scooter Center were considered were:
Best Vespa: PV blue
Best Lambretta: Time Machine
Best Racers: DuPont Lambretta (Kawa engine)
Best oldie: ACMA V54 with Quattrini on original engine
Best rat: Vespa Sprint Jack Daniels
Best Paint: Lambretta Pogue Mahone
Best before 1999: Yellow Danger
Best of all: Lambretta Barracuda
Viewers choice: Vjatka PX Zombie
Scooterist's Nighter
The nighter with the finest selection of music and drinks gave the whole thing a worthy end until the early hours of the morning!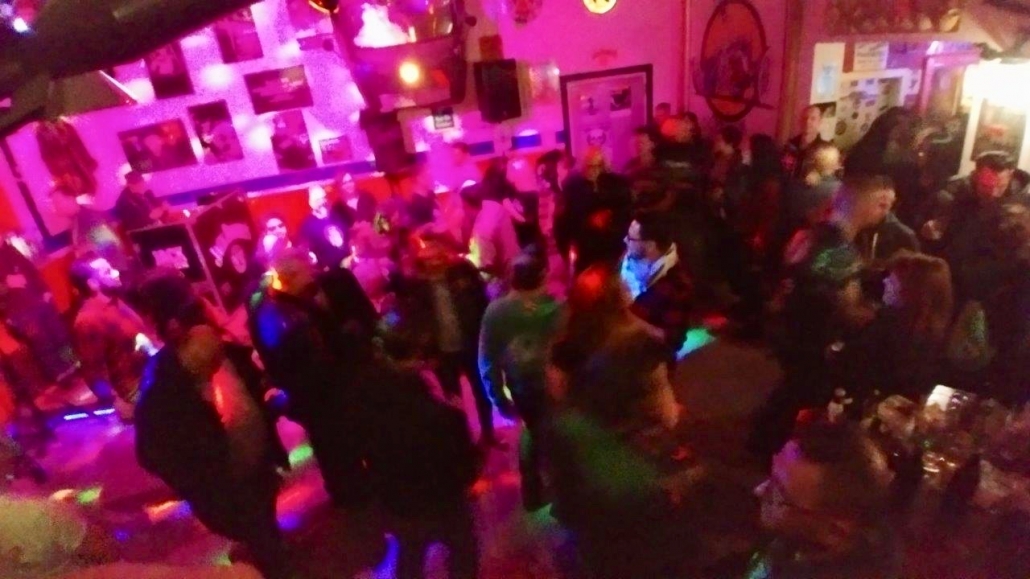 The organizers Crazy Bumble-Bees SC and RollerKö Augsburg would like to thank all exhibitors, passengers, fellow dancers, fellow drinkers and sponsors.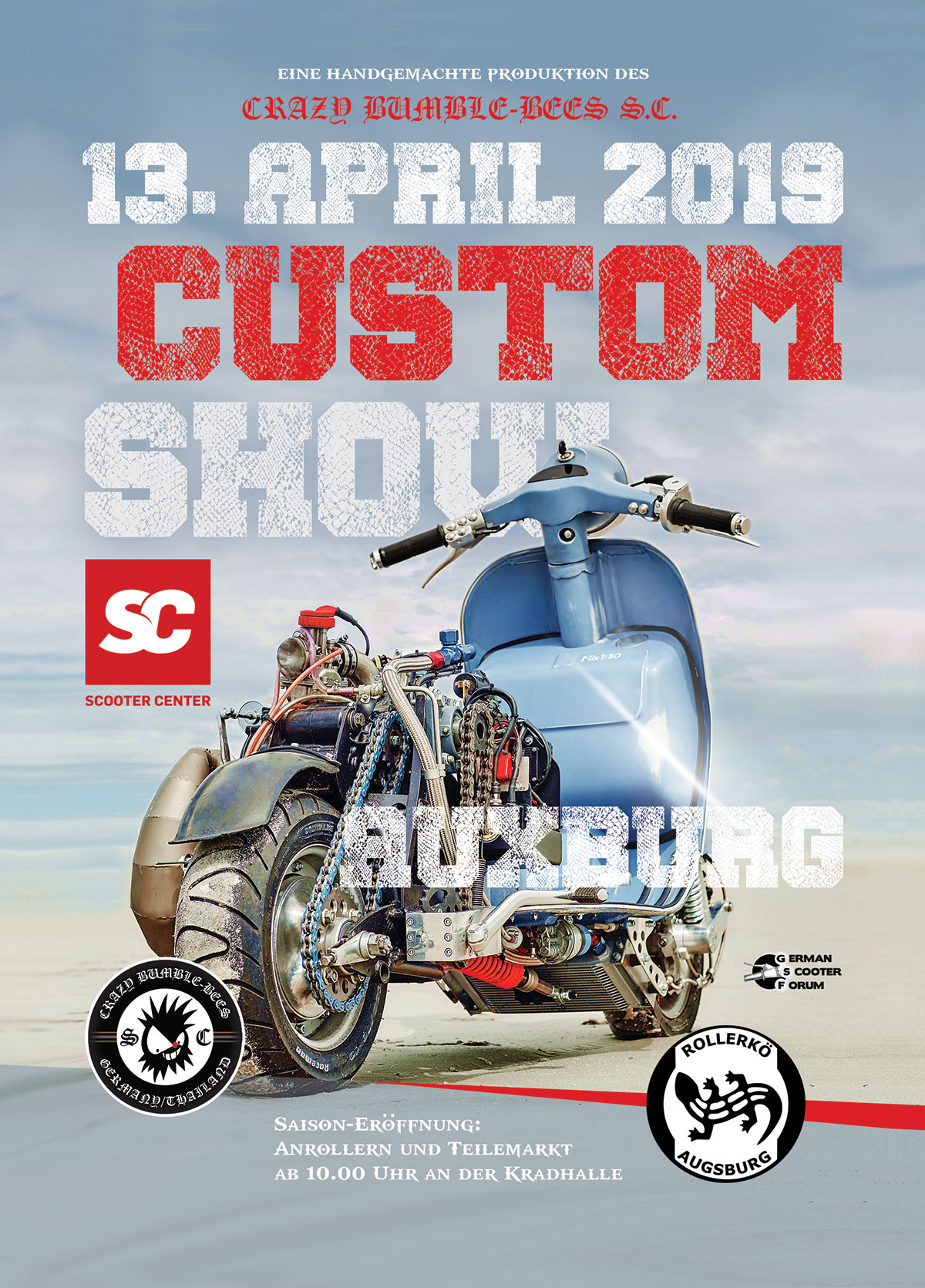 https://blog.scooter-center.com/wp-content/uploads/2019/04/vespa-augsburg-2019-7.jpg
853
1280
Heiko Lepke
https://blog.scooter-center.com/wp-content/uploads/2016/04/Scooter-Cejnter-SC-Logo-2016.png
Heiko Lepke
2019-04-30 10:50:19
2019-04-30 10:50:19
That was the start of the season for the Augsburg RollerKö & Crazy Bumble-Bees SC