Scooter repair stand Cheap adapters for Lambretta and Vespa Smallframe individually available
For the Vespa assembly stand V2 -PX GARAGE Nienburg- are now additional brackets suitable for Vespa Smallframe (V50 / PV / ET3) and Lambretta (S3) available. Are you looking for a maneuvering aid for scooters for parking, parking and maneuvering? Maneuvering aid for scooters
Assembly stand for Vespa Largefame, Smallframe and Lambretta
Secure hold and flexible working on your scooter. For this you need:
Quick and easy assembly - secure hold
The additional brackets for the Work stand are cheap as well as easy, fast and safe assembled.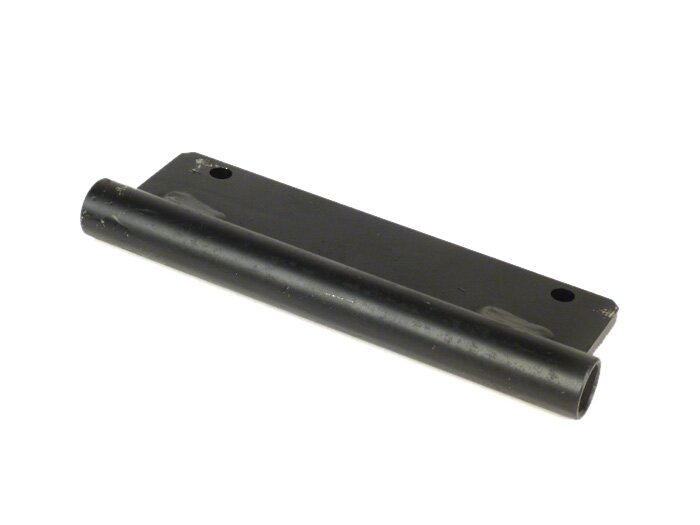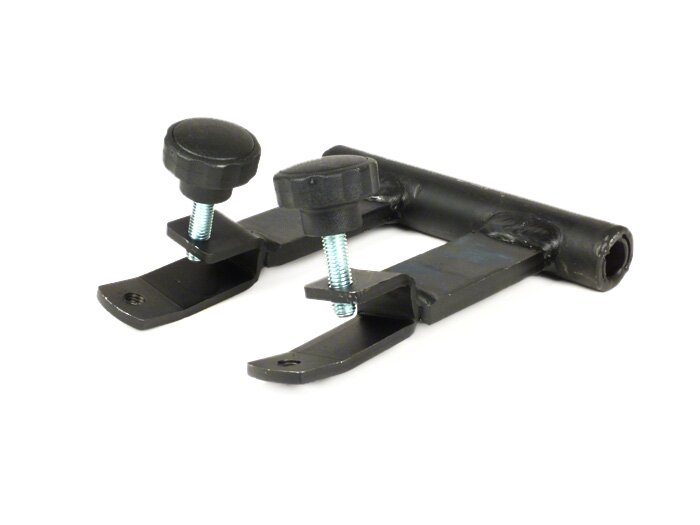 Holder Vespa V50
At the Vespa Smallframe V50 / Primavera / ET3 etc. the holder is easy to use at any time and secures your scooter against accidental tipping over.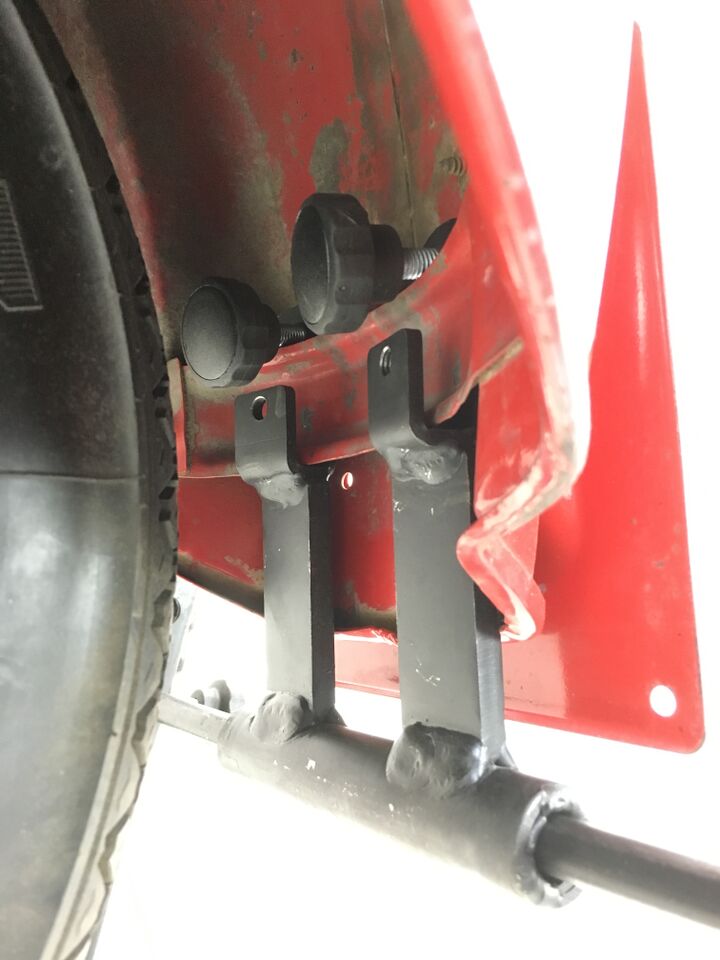 It is also possible to clamp the holder to the frame strut. Certainly the better choice for work on the vehicle that requires a little more effort.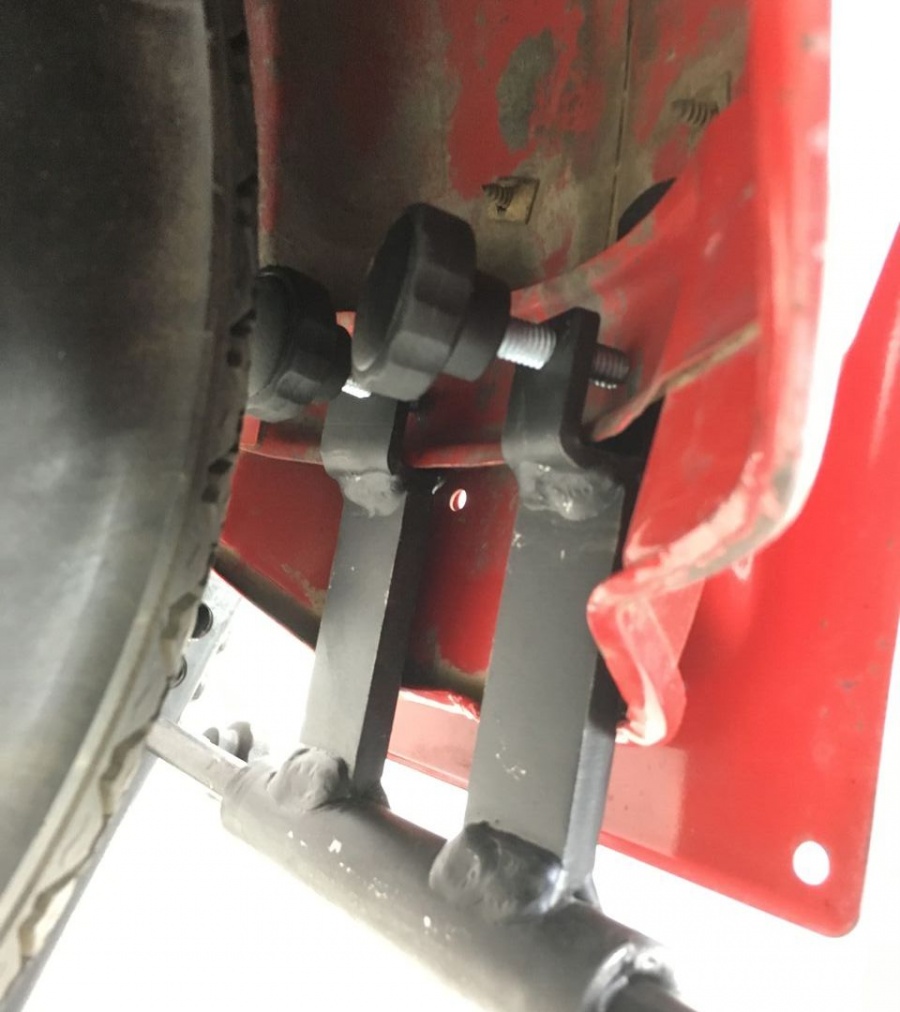 Adapter for Lambretta series 3
The holder for the Lambretta rear is designed so inconspicuously that the small holder can simply remain directly on the vehicle.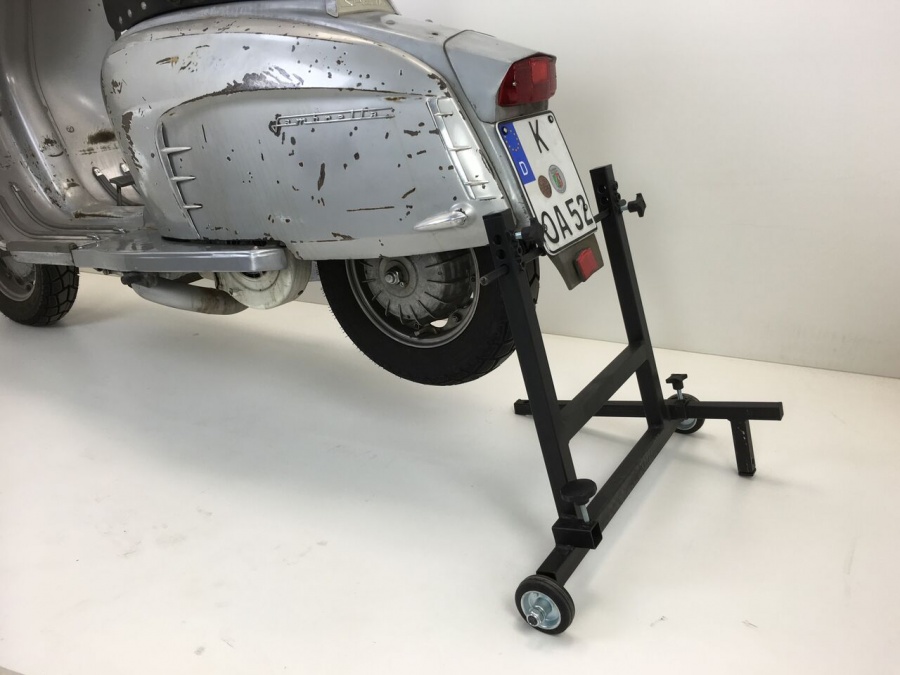 The holder is hardly noticeable under the frame.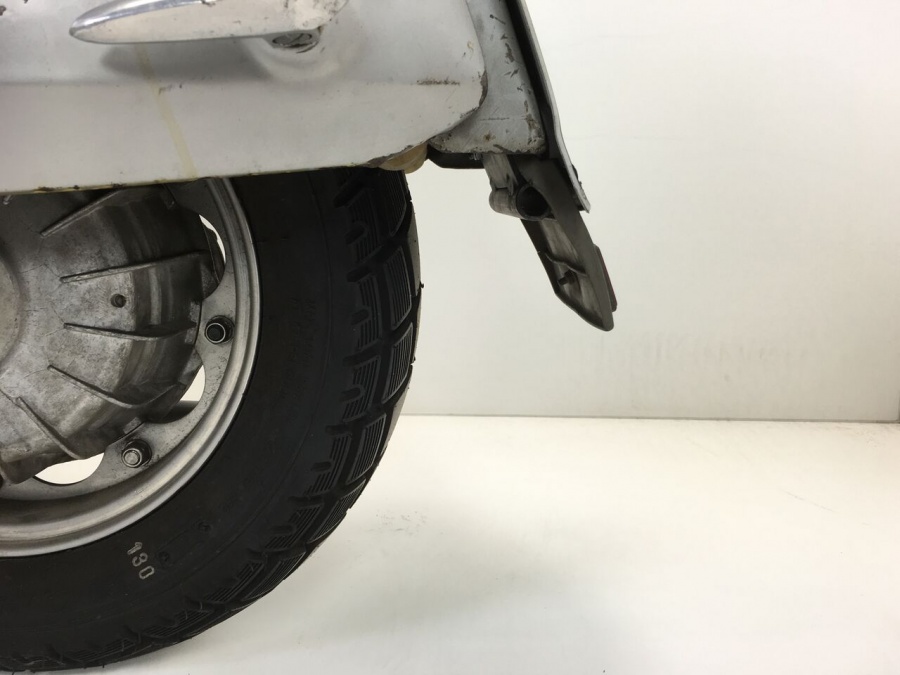 Thanks to the fixed screw connection of the holder, your Lambretta is also guaranteed to stand securely with the assembly stand.
The raised hindquarters even make work on the running boards and the exhaust system much easier.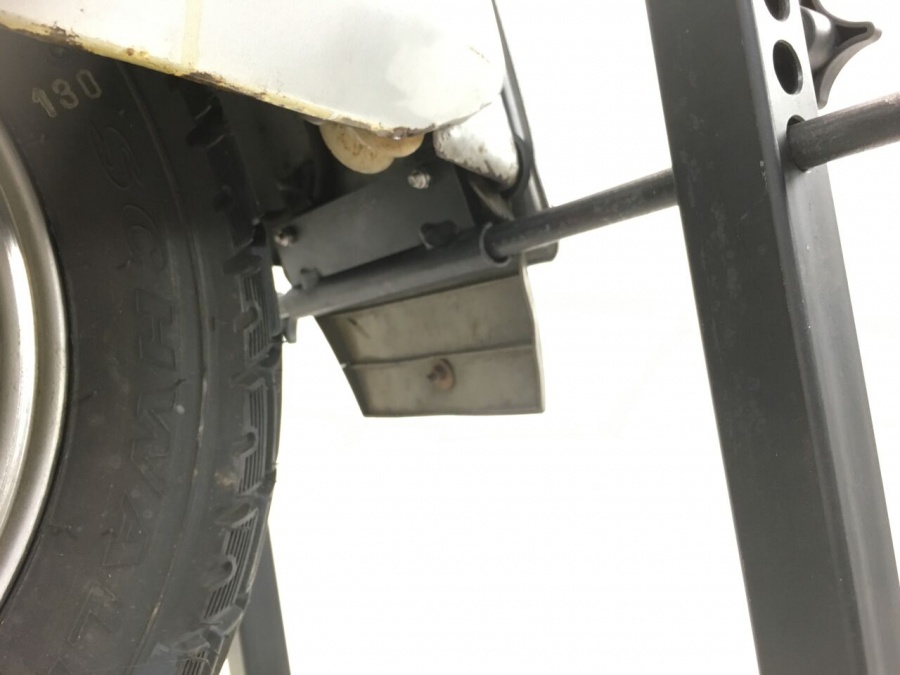 Thanks to the additional holder for the Vespa Smallframes and Lambretta, the assembly stand does not have to be modified and can be used for almost any scooter at any time.
https://blog.scooter-center.com/wp-content/uploads/2015/11/montagestaender.jpg
451
900
alex
https://blog.scooter-center.com/wp-content/uploads/2016/04/Scooter-Cejnter-SC-Logo-2016.png
alex
2015-11-16 13:01:27
2017-11-18 17:29:02
Vespa scooter mounting stand now also for Vespa V50 and Lambretta