Tool check for Vespa Smallframe- Insertion tool for primary -BGM PRO- BGM7905TL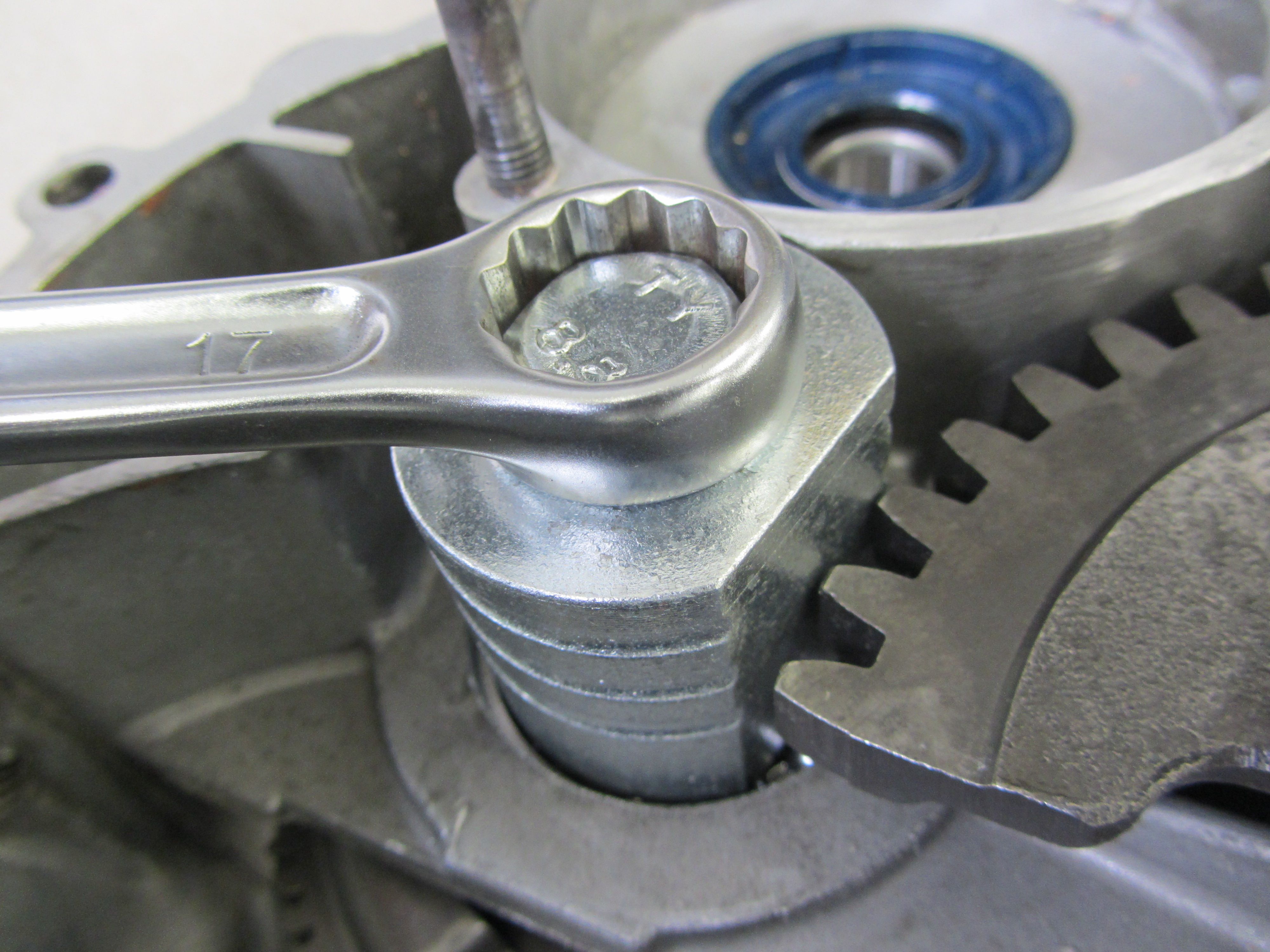 Primary special tool for Smallframe
Little helpers in the form of the right tools make your work easier, they save material and your nerves. We have a large selection of tools ready for you. From a simple feeler gauge to a complete workshop trolley.
Doing a major engine overhaul on a Vespa scooter doesn't just take a few Special tools. Well thought-out tools like ours Work stand, Assembly aids or our multitool, contribute to the fun of screwing when repairing and maintaining your scooter.
Gentle assembly
With the Primary wheel insertion tool from bgm you can with every Vespa Smallframe Pull the large primary wheel gently into the bearing seat. The bushing of the assembly aid is only supported on the inner ring of the bearing. This means that no pressure can be transferred to the sensitive bearing surfaces, balls and the motor housing during assembly.
The tool is designed in such a way that the sensitive gunmetal bushing or bearings of the primary gear and the bearing seat of the 16005 in the motor housing are not stressed.
Safe and easy to use
The safe and easy handling of the pull-in tool, there is practically no possibility of damaging the motor housing, primary drive or bearing during assembly.
Suitable for all primary drives of the manually operated Smallframe models:
Vespa V50, V50N, V50L, V50R
Vespa PK50, PK50S, PK50XL, PK50XL2
Vespa V125, PV125, ET3
Vespa PK125, PK125S, PK125XL, PK125XL2
Buy primary tools for Vespa here
https://blog.scooter-center.com/wp-content/uploads/2016/01/06.01.2016-021.jpg
3000
4000
alex
https://blog.scooter-center.com/wp-content/uploads/2016/04/Scooter-Cejnter-SC-Logo-2016.png
alex
2016-01-11 11:20:30
2016-01-11 15:59:23
Tool check for Vespa Smallframe- Insertion tool for primary -BGM PRO- BGM7905TL