Tool check impact wrench (compressed air) -TOPTUL 1/2 ″ 678 Nm KAAQ1650
The TOPTUL impact wrench for your scooter workshop
The little powerhouse from Toptul.
The very compact design with a head length of only 97mm Toptul impact wrench Can also be used optimally in very tight spaces, for example with a built-in engine.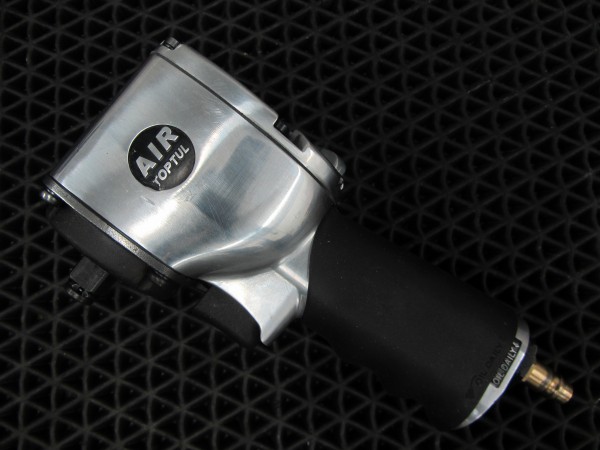 Small, light, STRONG
The little guy brings a breakaway torque to loosen stubborn screw connections of 678Nm with. This means that even well-rusted rear wheel nuts can be loosened without any problems.
Thanks to its small dimensions, the Toptul impact wrench can also be used to loosen the hard-to-reach coupling nut on the Vespa Largeframe Use models.
Even with a heavy socket and the castle nut wrench, there is still enough space in the frame when the motor is installed convenient to work.
Due to the low weight of only 1,6kg the Kraftmeier is easy to control at any time, even in difficult situations.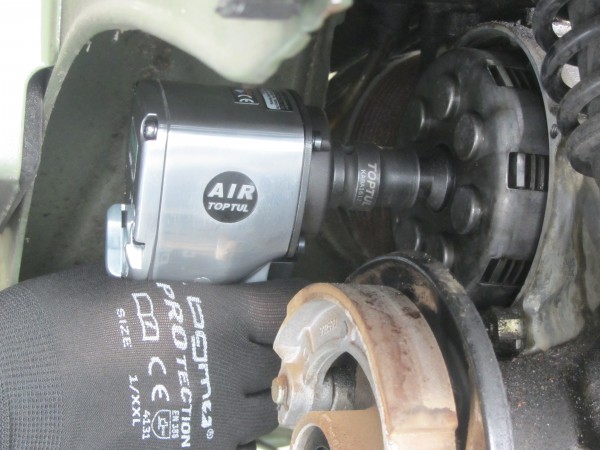 Perfect impact wrench for Vespa
Thanks to the working principle of the impact wrench, screw connections can also be wonderfully loosened, in which the nut could potentially turn or the bolt is on the best way to jam properly.
The classic is certainly the exhaust screw of the Largeframe Engines. An impact wrench in the normal long version is on the rear brake and prevents the straight application.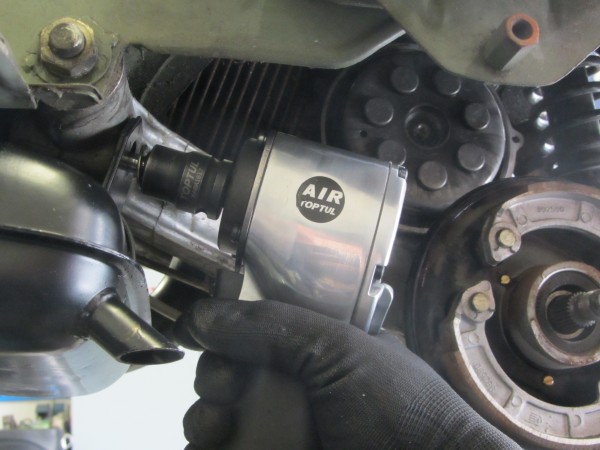 The stable selector lever is for the hand operation attached to the back of the impact wrench and, thanks to the clear locking points, releases the desired force when pulling the trigger.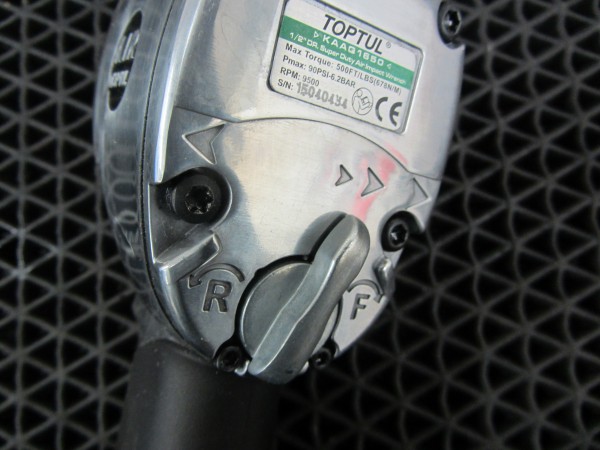 TOPTUL IMPACT WRENCH - PERFECT FOR SCOOTERS
This handy but very powerful impact wrench from Toptul is ideal for use in confined spaces. The compact design with only 97mm head length but 678Nm breakaway torque predestines it for otherwise difficult cases such as the coupling nut in the Vespa Largeframemodels.
The low weight of only 1,6kg makes it easy to use with one hand.
One-hand adjustable torque
Ratchet connection: 1/2 ″
https://blog.scooter-center.com/wp-content/uploads/2016/02/toptul-KAAQ1650.jpg
532
1060
alex
https://blog.scooter-center.com/wp-content/uploads/2016/04/Scooter-Cejnter-SC-Logo-2016.png
alex
2016-02-15 16:54:09
2016-02-16 08:51:38
Tool check impact wrench (compressed air) -TOPTUL 1/2 ″ 678 Nm KAAQ1650