TUTORIAL - Sincronización de los tiempos de admisión de la Vespa PX (Inlet timing)
The video and blog de hoy tread on sobre la medición del ángulo o tiempo de admisión.
Los ángulos de admisión deben are en un cierto rango, que se especifica en grados del cigüeñal. Como punto fijo, las mediciones siempre comienzan desde el punto muerto superior (PM).
Por lo tanto, the area de entrada se divide en los valores "antes de PM" y "después de PM" porque la entrada se opens en el punto muerto inferior (PMI) y se cierra in the point muerto superior (PMI).
Para un motor Vespa de válvula rotativa, los valores para un buen concepto "touring", están alrededor de. 100 ° PMI y 65 ° PMS
Para concepts are very orientated performance que a veces tienen que operar a una velocidad más alta, los valores pueden ser significativamente mayores. Aquí se puedenhabenrar 120° PMI and hasta 75° PMS. Los ángulos de entrada siempre deben seleccionarse para que cocidan con el concepto deseado.
Aquí, the principle is a like a juste sencillo del carburador y la entrega de potencia homogénea para hacer que el área de admisión sea tan grande como sea necesario y tan pequeña como sea posible para lograr los valores deseados.
You supone que el corazón de dos tiempos de Platónika es una unidad poderosa y, por lo tanto, la entrada debe estar en el rango de 100 ° PMO y 65 ° PMS
To determine the exact angle of the entry, you need to use all the tools and material.
• Engine cover
• Cigueñal
• Cilindro and piston
• Rodamientos de imitación: Available for todos los tamaños de los rodamientos de uso común en la gama Vespa y Lambretta.
lagerdummy_kurbelwelle_bgm_pro_613912_25x62x12mm_verwendet_f_r_kurbelwelle_antriebseite_vespa_px_t5_125cc_rally180_vsd1t_rally200_vs
lagerdummy_kurbelwelle_bgm_pro_nbi_253815_25x38x15mm_verwendet_f_r_kurbelwelle_lima_lichtmaschinenseite_vespa_px_cosa_pk125_ets_rall
BGM PRO- 613912 (25x62x12mm) BGM PRO-NBI 253815 (25x38x15mm)
• Graduate digital o a dispositivo de medication similar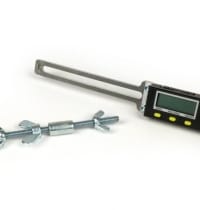 digital_grade_disc_d_n_performance_360_port_timing_tool_used_for_digital_measuring_the_control_angle_at_2_takt_motoren_pt360
Rodamientos de imitación
Dado que es muy probable que el area de entrada en la carcasa del motor tenga que ser reformada, para lograr los ángulos deseados, es aconsejable el uso de los denominados rodamientos de imitación; con ellos, el cigüeñal se puede quitar de la carcasa del motor para limarlo, tan a menudo como sea necesario, sin que los asientos de los cojinetes del cigüeñal o la carcasa del motor experiments desgaste incluso antes de la puesta en marcha.
The primer paso es insertar los rodamientos en la carcasa del Motor y luego el cigüeñal se inserta en los rodamientos y la carcasa del motor se atornilla al alojamiento del estator a través de los pernos.
Midiendo los tiempos de administration
Para determinar el PM, se require el cilindro y el pistón. El pistón se introduce dentro del cilindro sin anillos para que el trabajo se realice sin problems. El reloj comparador It turns on the cylinder with the support and can be used to determine the PM of the cigüeñal.
Hacia el lado del steering wheel se installa un graduate . Aunque hay varias opciones available, las herramientas de medición digital son más fáciles de usar, como el medidor Buzz Wangle, which does not require a point of reference for the carcasa of the motor.
The cigüeñal is in the PM, el graduate, independientemente de si es digital o analógico, se establece en "0" y entonces el cigüeñal se gira al inicio y al final de la administration. El Valor, leído en el medidor, muestra cuándo la entrada está abierta o cerrada.
Aumentando the inlet timing
Para llevar la apertura de entrada al tamaño requerido, el cigüeñal se mueve al valor deseado y se marca la posición del cigüeñal en la carcasa del motor.
As for the PMI and PMS, the carcasa of the motor has been reactivated and the cigüeñal can be easily retracted, thanks to the imitation rods.
It requires precaución al trabajar en el área de admisión, pues las superficies que sellan la valvula giratoria con el cigueñal, no deben tener una superposición de menos de 1 mm en los Lados, Como se muestra en la foto.
Si la admisión ya se ha agrandado, según las marcas, y se han limpiado los residuos en el cárter, el cigüeñal se vuelve a insertar para su verificación con el graduador, revisando si se ha alcanzado el ángulo deseado o si es necesario volver a trabaj en ello.
Scooter Center Tutorial - Setting the Inlet Timing Vespa PX
https://blog.scooter-center.com/wp-content/uploads/2020/03/Inlet-timing.png
900
1226
Maryza
https://blog.scooter-center.com/wp-content/uploads/2023/08/SC_BLOG-300x69.png
Maryza
2020-03-20 10:56:35
2020-04-09 09:18:16
TUTORIAL - Sincronización de los tiempos de admisión de la Vespa PX (Inlet timing)