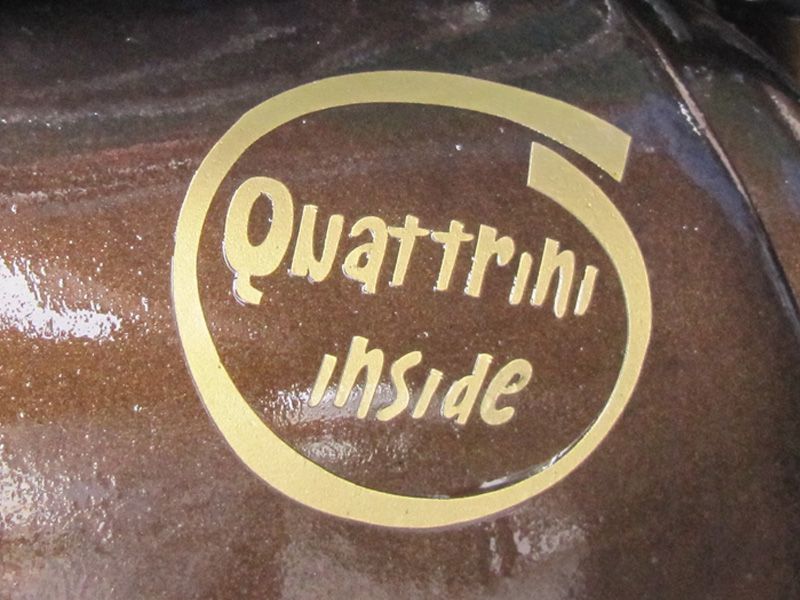 Vespa PX Street Sleeper
Sebastian cleared away with us twice with his Vespa PX.
2nd place Customshow with Vespa PX
The Facebook users voted Bastian's Vespa PX 2nd in the Classic Vespa & Lambretta Customshow.
42PS with Quattrini M1X
A week later Basti was with us on Classic Day with his Vespa PX and showed that the scooter also has a lot of steam. Sebastian won the first prize in the MaxPower contest on the with his brown Vespa PX Scooter Center Test bench.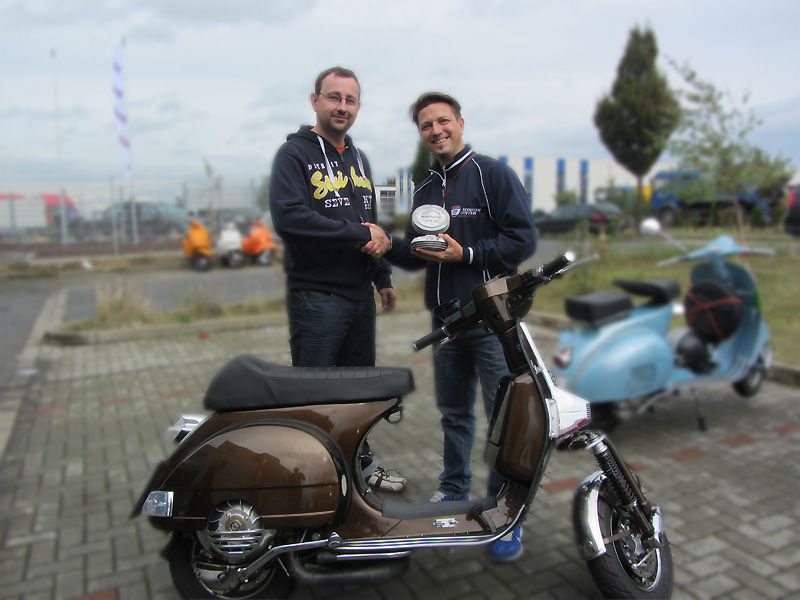 Developed from 3x scooters
According to Sebastian, the scooter was assembled from 3 scooters:
The basis was actually a Vespa PX Lusso frame BJ.91. Since the desired entries with the TÜV are no longer possible with this year of construction, this frame had to give way to a Vespa frame from the year 1987.
The entire scooter has been completely rebuilt. The frame was sandblasted, welded and tinned. A new wiring harness was pulled in and all cables were renewed. The front wheel was converted to a fully hydraulic brake. Bastian chose a BMW color for the paint: Marrakech B09 and the Hurricane bench was installed.
The Vespa engine with 42HP
In order to achieve over 40HP with a Vespa PX, a certain amount of effort has to be made, which is not possible with plug-in tuning. Here are the engine details of Bastian's engine, which he got from a friend:
Cylinder: Quattrini M1X 172cc
Crankshaft: S&S 62 series Bell wave
Carburetor: 35 Keihin Airstriker
Diaphragm intake manifold: S&S Membrane block
Clutch: S&S Cosa clutch
Ignition: Vespatronic
Exhaust: North speed Exhaust
etc.
The voucher he received for 2nd place in the custom show can be used to buy new engine inners for another project.
In terms of performance, nothing is done at first because it is enough ;-))
Great Vespa PX Streetsleeper, 2nd place Customshow and 1st place Maxpower with 42PS!
https://blog.scooter-center.com/wp-content/uploads/vespa-px-quattrini-inside.jpg
600
800
Heiko Lepke
https://blog.scooter-center.com/wp-content/uploads/2016/04/Scooter-Cejnter-SC-Logo-2016.png
Heiko Lepke
2013-09-26 10:58:04
2016-09-09 14:47:45
Vespa PX nice & fast