Footrest adapter pillion CNC -SCOOTER CENTER- Vespa GT, GTL, GTS, GTV 125-300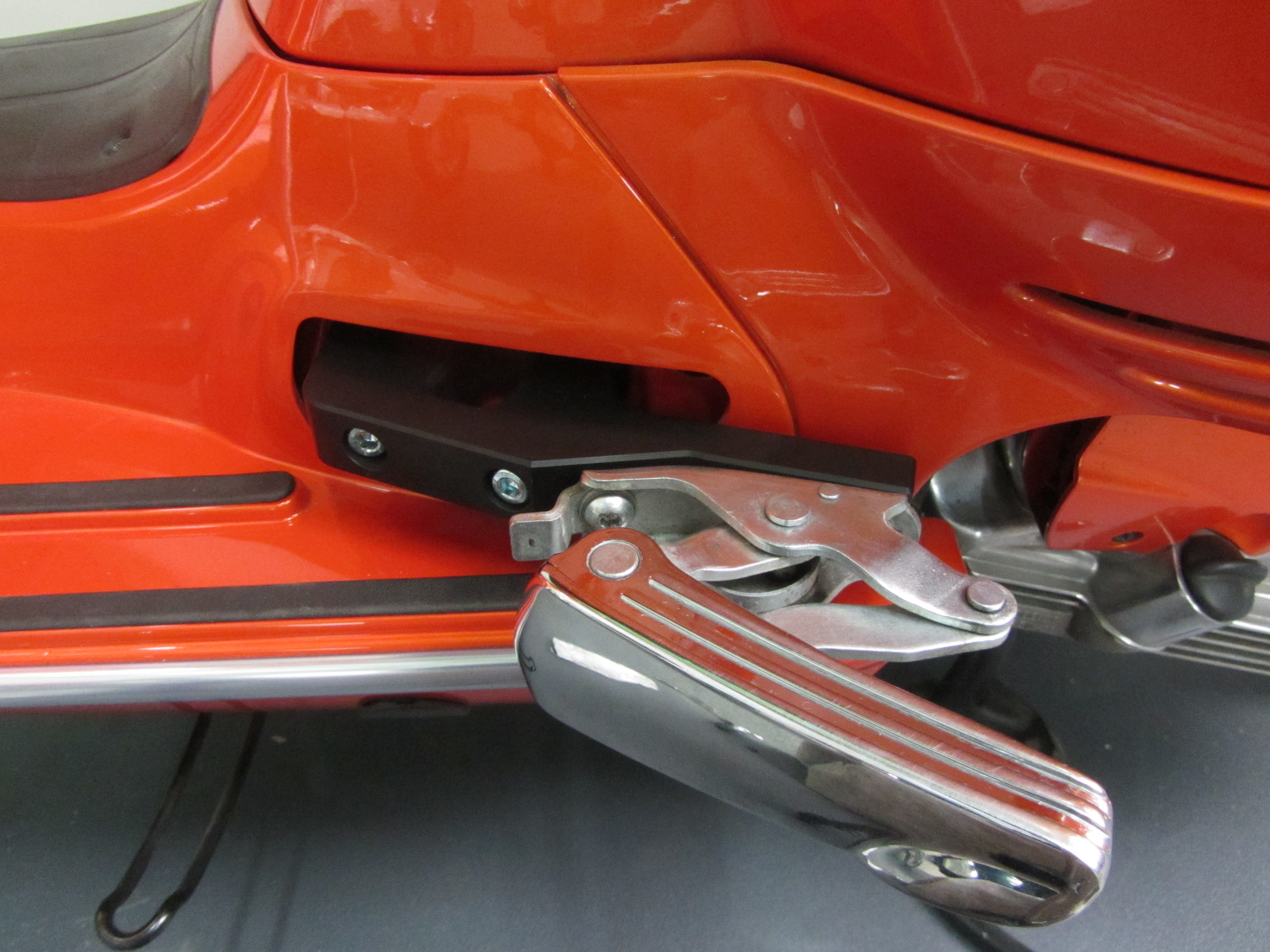 Passenger footrest adapter for Vespa GTS & Co
As beautiful as the Vespa GTS is, driving pleasure for two is often marred by a lack of space in the footwell.
We have nice ones so that you and your passenger can enjoy the driving experience undisturbed Footrest adapter included in our program.
By installing the adapter, you as the driver have more space in the footwell and your pillion does not always have to pay attention to whether he accidentally drills the toe of your shoe into your calf.
Easy construction
The assembly is very easy.
The adapter is simply mounted in place of the original footrests with the matching screws supplied and the original footrests simply screwed back onto the adapter.
The original footrests are attached to the frame behind the folding mechanism by two M8 screws with a size 5 hexagon socket.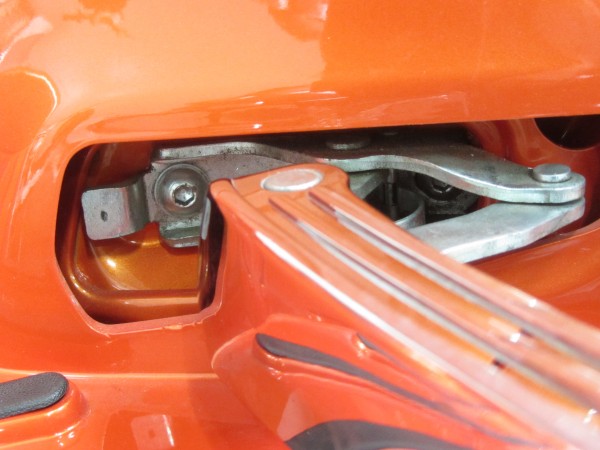 You can either go with a matching ratchet or a Allen key with ball head dismantle.
The adapter is mounted with the two enclosed screws. Please make sure that there are two screws of different lengths per adapter.
Assembly is easiest if you first assemble the longer screw at the rear in the direction of travel and only then attach the front screw.
When the adapter is securely attached to the frame, the footrest is reinstalled with the original screws.
Thanks to the folding mechanism, the footrest rests against the frame without protruding from the silhouette of the GTS.
Available in black and silver
The adapters for the footrests are available in black or silver anodized.
https://blog.scooter-center.com/wp-content/uploads/2016/02/3331666-10.jpg
3000
4000
alex
https://blog.scooter-center.com/wp-content/uploads/2016/04/Scooter-Cejnter-SC-Logo-2016.png
alex
2016-04-27 16:32:22
2016-12-16 16:07:38
Footrest adapter pillion CNC -SCOOTER CENTER- Vespa GT, GTL, GTS, GTV 125-300