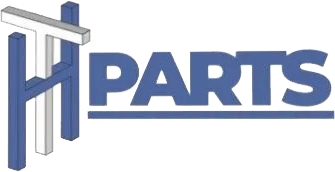 I am Heiko Froese, owner of HT Motors (HTPARTS.EU), born 1980 in Dordrecht, The Netherlands. My passion for mopeds and motorbikes was there when I was still in diapers but took serious shape from the age of 14. My first moped was a Puch Maxi, which I liked to drive, but I soon tweaked more than driving it. It wasn't so much because it was always broken, but because I just wanted to get more performance out of it.
The mopeds, scooters and manual mopeds that followed never drove the specified factory speed 😊. From the age of 16 I worked in my parents' garage or in a client's backyard. My customer base grew through word of mouth from friends and acquaintances in Dordrecht and the surrounding area, advertising on the Internet led to a customer base throughout the Netherlands and Belgium.
At the age of 21 I took part in the 150m scooter sprint for the first time and immediately got a 5th place. I wanted to have my engine and cylinder tuned and I went to Freddy Koopmans with my story of being the fastest in the Netherlands. He then immediately said that this was not feasible.
I left my stuff and over the next few days I kept thinking that according to Freddy it wasn't feasible. But I wanted it so much that I picked up my stuff and started "tuning" myself. And so it started on the coffee table in my 40m2 apartment with the well-known Dremel.
Of course, not everything happened by itself, but in the following years I developed more and more knowledge and skills, which I and later my driver and good friend Henk van den Heuvel (Henk from the Hill DSSC) used to achieve many titles and records with the scooter sprint won.
In the years that followed, the company grew with customers all over the world. In 2018, HT Engineering started shifting from tuning, overhaul and maintenance to the development and production of maxiscooter, moped and classic car parts. The focus is mainly on the production of Plug and play quality products for the road, all made in the Netherlands.
Now, 4 years later, we find that most of our orders come from abroad and no longer from the Netherlands where we are based. Mainly customers from Europe, mainly from Germany, Italy, UK, Austria and Spain, but also from New Zealand, United States, Mexico, Aruba, Bonaire, Curaçao, St. Maarten etc.
We manufacture CNC turned and milled parts in series for customers and colleagues at home and abroad, although we want to focus more and more on business-to-business sales from 2023.
In addition to some other international providers, this also has Scooter Center our products in theirs Webshop recorded.
I would like to thank you for this Scooter Center and especially to Michael, Daniel, Alex, Uwe and Frank!
Sincerely yours,
Heiko
https://blog.scooter-center.com/wp-content/uploads/2022/12/SCBlog_Titelbild_1080x1080.jpg
1092
1092
Maryza
https://blog.scooter-center.com/wp-content/uploads/2023/08/SC_BLOG-300x69.png
Maryza
2022-12-12 12:24:03
2023-04-06 13:04:41
HT Parts Maxiscooters