Lambretta GP 200 electronic seat by bgm PRO

Of the Lambretta dl 200 or called GP 200 in England there were roughly 9.400 units built. Unknown is the quantity of the dl and GP 200 electronics that left the factory.
In our history for every model, we can find this quote in the dl / GP model history section:
"But the ultimate improvement for the DL 200 was the introduction of an electronic ignition, which was developed in co-operation with Ducati. The DL 200 Electronic is easily recognized by a sticker on the legshields. The GP 200 electronic for the English market also has a specific seat. This newly shaped seat with its structured cover is a clear reminder of the 70s sports car interiors. Unfortunately no production numbers of the Electronic are known, as it was produced from 1970 onwards alongside the standard version with points ignition."
Vittorio Tessera of CASA LAMBRETTA et MUSEO SCOOTER & LAMBRETTA fame takes a closer examination of the quantities of the dl and GP 200 electronic build in the brilliant:
A must read for any Lambretta nut!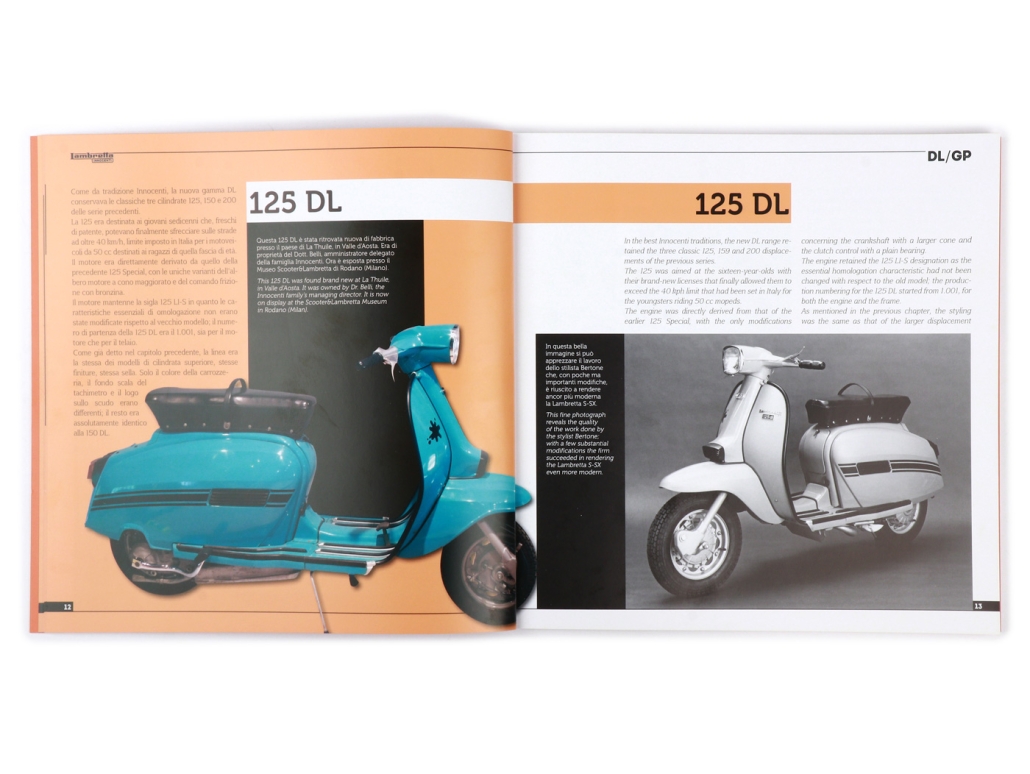 Our red bgm CDI unit was meant as a homage to the original electronic ignition. But the seats for the Lambretta GP 200 electronic had always been rare as hen's teeth.
With a growing demand, we started to look into having these seats remade. Easy was to source the company to do that. Whom else to trust than our Italian artisans to have them Handmade in Italy.
The hard task was to get the project started with one good sample. Luckily we find help from our friend Martin Robinson from England who dropped off on his way to the Milano-Taranto Race not one sample, but three original seat frames and two seat covers. Now the detective work in England, Italy and Germany started and we looked into sizes, measurements, angles and materials.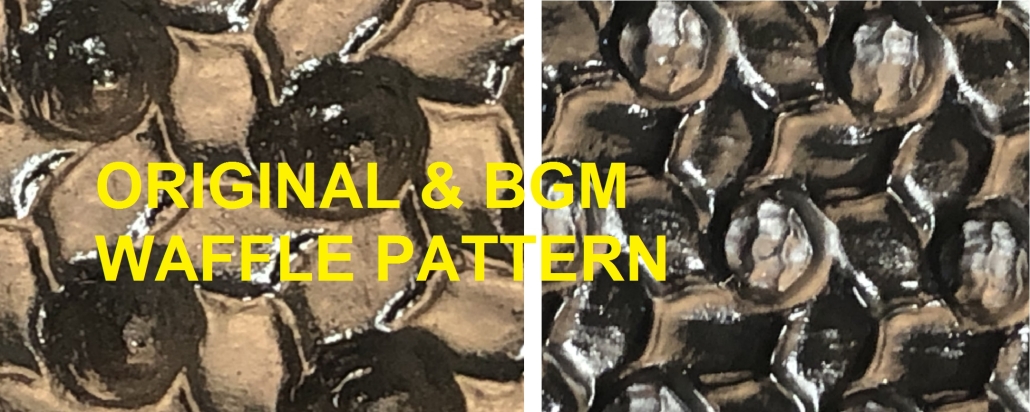 We are more than happy with the outcome and can offer complete seats and seat covers directly from the SC shelf. We had them made with the factory original black stitching and a vintage version with white stitching. The original black cotton lisle fades out over the decades. Something we looked into earlier in the SC blog:
Available NOW OR SOON
Seat bgm PRO Lambretta GP 200 electronic
Seat cover bgm PRO
Lambretta GP 200 electronic
https://blog.scooter-center.com/wp-content/uploads/2023/10/seat-by-bgm-PRO.jpg
1092
1092
Philip
https://blog.scooter-center.com/wp-content/uploads/2023/08/SC_BLOG-300x69.png
Philip
2023-10-09 15:59:21
2023-11-06 16:39:21
Lambretta GP 200 electronic seat by bgm PRO