The most beautiful Vespa in the world
With the most beautiful Vespa in the world on Lake Garda
What is meant is ours Scooter Center Demonstrator, Generation XI - a Vespa Primavera ET3, technical and thanks Arrow design from Austria also optically at the highest level. The Vespa has already won many awards at various international custom shows. Great work from our old friend Pfeili.
The most beautiful Vespa in the world - this statement also comes from Dean Orton - and if that's what a die-hard Lambrettista says, then it must be true. So we just take it and say thank you.
Mission two of our trip to Italy:
The guys and gals from Kerresinhios are lovingly designed for their Quartets known with classic scooters. Edition Eins is already a coveted collector's item.
For the new Kerresinhios As a scooter scene quartet, we want to find a great location here on Lake Garda with our demonstrator Vespa "Generation XI".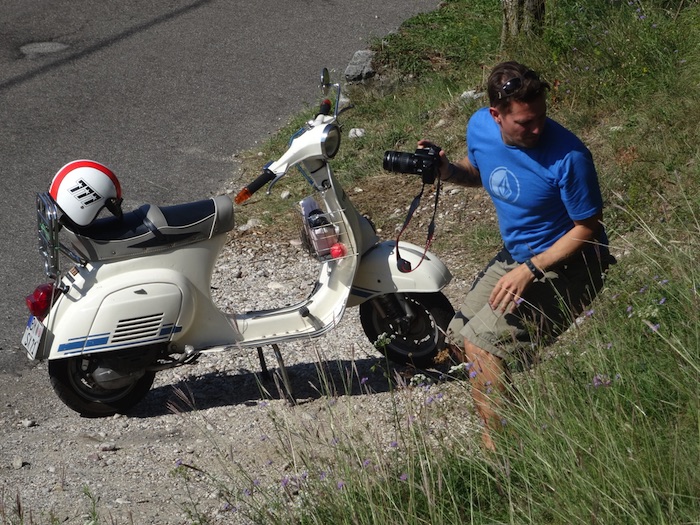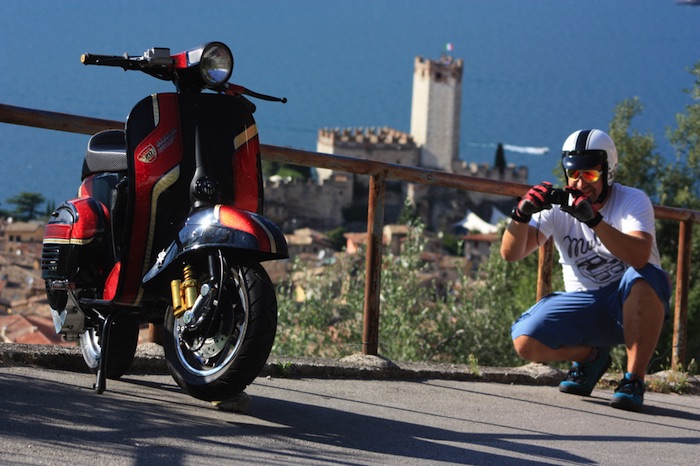 Scooter Center and Lake Garda
Why on Lake Garda? Lake Garda is very important in the History of Scooter Centers, In addition, the Generation XI a very special one Scooter Center- scooter, the one with a lot of passion, Sweat, brainpower and love for technical and optical details was built.
It seems too unimaginative and simple to us, this custom Spring ET3 simply to push in front of our shop or the Cologne Cathedral and take photos there. We were also for one other mission just around the corner anyway, so the shoot, 1.000km from home, on Lago di Garda was just the right thing to do. You will soon see the result in the newest Kerresinhio Quartet.
Greetings from Lago di Garda :-)
https://blog.scooter-center.com/wp-content/uploads/2015/09/die-schoenste-vespa-der-welt.jpg
451
900
Heiko Lepke
https://blog.scooter-center.com/wp-content/uploads/2016/04/Scooter-Cejnter-SC-Logo-2016.png
Heiko Lepke
2015-09-10 18:34:13
2015-09-18 07:28:51
The most beautiful Vespa in the world