Mission Milan- Lost Places Vespa and Lambretta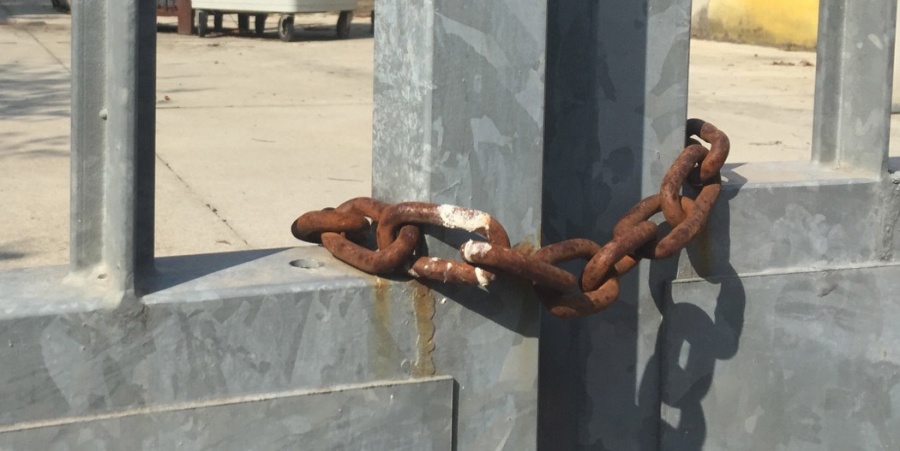 Vespa & Lambretta gold rush atmosphere in Milan
Who doesn't know the stories of Vespa and Lambretta spare parts dealers who unfortunately went bankrupt at some point?
In their halls, NOS (New Old Stock) treasures are said to be piled up to the ceiling. And these parts are just waiting to be discovered by us! We thought.
So we contacted our old friend Claudio and at short notice we managed to get access to one forgotten warehouse full of Vespa and Lambretta parts, outside of Milan, too.
Tons of old scooter parts in Milan
When we entered the halls, we caught our breath! Tons of NOS parts piled up over 2 floors to the ceiling and were just waiting to be discovered by us.
Vespa and Lambretta treasures
After our initial enthusiasm came disillusionment. How should we find the real Vespa and Lambretta treasures between all the APE and Piaggio Caio, SI and Bravo moped parts? Together with Claudio we studied old, dusty lists and tried the inventory management of the 60s - an index card system. And lo and behold, there they were, the old treasures of old new parts for Vespa and Lambretta.
Looking for rare Vespa and Lambretta parts
The search with the "merchandise management" turned out to be a bit difficult. So we grabbed an old trolley and walked the aisles shelf by shelf. Compartment by compartment fought our way through layers of dust that were centimeter thick.
With oily hands and full of dust, but happy, we loaded our VW bus full of rare Vespa and Lambretta parts and made our way home.
https://blog.scooter-center.com/wp-content/uploads/2015/09/alte-vespa-lager.jpg
451
900
Heiko Lepke
https://blog.scooter-center.com/wp-content/uploads/2016/04/Scooter-Cejnter-SC-Logo-2016.png
Heiko Lepke
2015-09-11 09:54:27
2015-09-17 14:18:17
Mission Milan- Lost Places Vespa and Lambretta