Eicma 2016 trade fair news ticker Vespa & Co.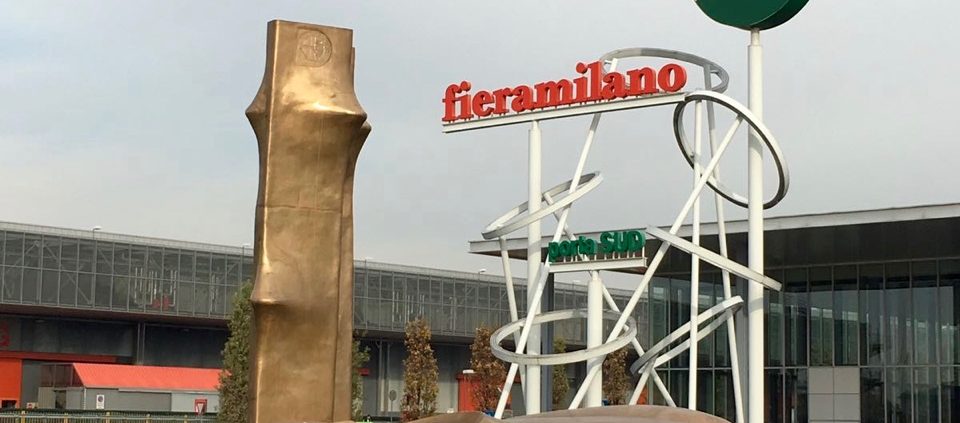 Eicma 2016
It starts, we are at the Eicma in Milan and provide you with the trade fair live ticker:
Vespa / Piaggio
Electric Vespa
As already reported by us here, the comes from Piaggio Electric Vespa.
Piaggio E-Bike: WI-BIKE
The motor concept of the e-bikes shown is compatible with the e-Vespa. The Piaggio Wi-Bike is fully connected and can be operated with an app. There is also GPS theft protection. Electromobility seems to have taken an important part in Piaggio's portfolio here.
Let the technology guide you: your Wi-Bike and your smartphone communicate with each other.
Download the WI-Bike app. Connect your smartphone to your Wi-Bike via Bluetooth. Touch & Go, determine your personal setup.
Choose your destination. Take off.
Three special performance modes via app. You have the choice between: City, Hill and Standard
The variable motor support adapts to your needs.
Challenge yourself! Achieve your goals. Wi-Bike is your very own personal trainer.
Vespa models - new colors, less power and a lot of lifestyle
We had changes to the engine (Euro 4) in the exhibition news of Intermot in Cologne already discussed. In Milan, Piaggio is showing new colors and a lot of lifestyle.
A special model of the Vespa GTS 300 Super in green metallic with aluminum applications in CNC style, e.g. cascade, fender nipples. Interesting cascade with an even more interesting horn section - opinions will differ on this ;-)
More deets: Bitubo shock absorber in front, only for the trade fair or series? In any case, the adjustable levers are standard! CNC footrests, mirrors in CNC design, new oil control screw and vario cover.
Personally, I like the Vespa Seigiorni very much. Piaggio thus ties in with the early 50s, because sports models of the Vespa have been produced parallel to the series vehicles since 1947. The Vespa Sport, known as the "Sei Giorni" after the model that had great success in the 1951 international regularity race of the same name. An original Vespa Sei Giorni is incredibly valuable.
Dell'Orto
DellOrto has been the standard supplier for the Italian motorcycle and scooter industry since 1933. Dell'Orto was the largest supplier of two-wheeled carburetors in Europe from the 1960s to the 1980s; today the company works closely with Bosch and Mikuni. At the Scooter Center of course you get all available DellOrto carburetors and DellOrto spare parts such as nozzles, carburetor needles and slides quickly and cheaply.
Scomadi
The Scomadi with 300cc was never realized. Rumors say Piaggio has refused to supply 300cc engines to a competitor product. Today a prototype with me 400ccm. At the moment everyone at Scomadi is very busy, we will try to find out later which engine is being installed.
Polini - Scooter Center is an Official Polini Dealer
More Polini News:
Polini has beautiful scooters on the stand again. News from Polini: eg mounted pressure plate for the Smallframe.
BELL
Bell helmets - Our personal favorite helmets - The Bell Custom 500 and Bullit are now also available in a scrambler design.
gogoro
Gogoro: innovative electric scooter with battery replacement system. The concept is probably the future, the design a matter of taste.
Malossi
Also at Malossi: beautiful scooters on the stand. For many of us that was the beginning of scooter riding: the Ciao.
Malossi still offers an extensive tuning program, which you can get from us: Piaggio Ciao parts
Classic Vespa novelty at Malossi - a straight-toothed primary transmission for Vespa Cosa clutch.
FACO
Faco is a proven provider for Scooter accessories and chrome accessories meanwhile, of course, also for the modern Vespa models such as GT, GTS & Co.
Pinasco
In addition to Polini and Malossi, another tuning specialist with home advantage on the Eicma: Pinasco
In the last few years Pinasco has been offering the new Motor housings for Vespa Switch scooters or crankshafts with interchangeable balancing weights, again clearly gas.
https://blog.scooter-center.com/wp-content/uploads/2016/11/messe-eicma-mailand-2017.jpg
1280
960
Heiko Lepke
https://blog.scooter-center.com/wp-content/uploads/2016/04/Scooter-Cejnter-SC-Logo-2016.png
Heiko Lepke
2016-11-09 12:01:30
2016-11-09 17:06:59
Eicma 2016 trade fair news ticker Vespa & Co.