Alps - Customshow Innsbruck 2015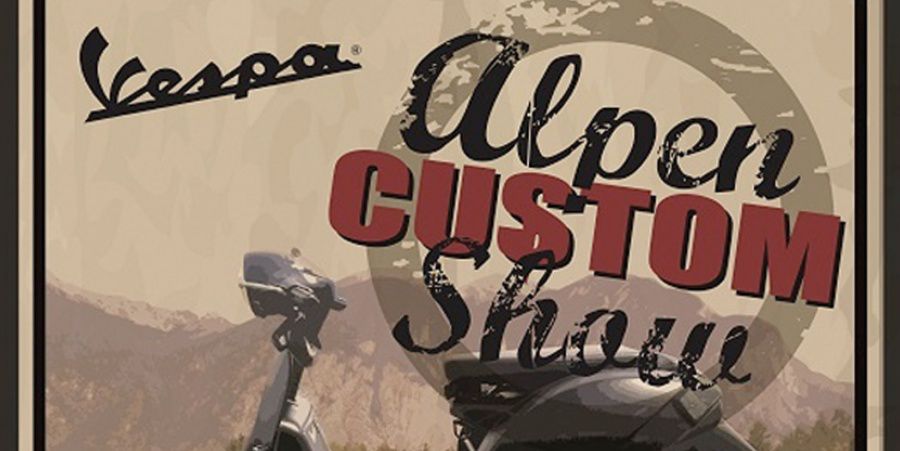 A custom show to survive
For the members of the Mountainmen Vespa Club from the Inntal / Austria, the nearby Scooter Customshows in Ried and in Customshow Munich were always a light on the horizon of the had and cold and thus - VESPA-FREE winter.
But what should the poor do in 2015? Neither in Munich nor in Ried a custom show sight !! Would they survive the harsh winter like this?
To make sure that you survive, follow a two-pronged strategy:
1st Scooter Customshow in Cologne
On the one hand, on March 21.03st some set out over the mountains to us in Cologne and take part in the Scooter Center custom show SCOOTERSHOW # 15 part. After all, that's over 800km.
2. Own custom show in Innsbruck
The other way is a little harder: that Organization of your own custom show!
Since a gap opened up in the south in 2015, the Mountainmen Vespaclub in Innsbruck seized the opportunity to offer itself as a location for a custom show. Centrally located between CH, Italy and Bavaria, the organizers are hoping for a large audience - and that Scooter Center is in!
Markus from the Mountainmen Vespaclub says:
"What makes us particularly happy are the many scooter riders spare no effort and travel from far and wide to present their treasures. Wonderful, curious, breathtaking conversions next to old O-Lack Vespen. That's how it should be. We are also proud of some innovations in the tuning scene. So 2 suppliers come with novelties from the Wideframe Tunning area and a brand new one 60 HP Smalframe engine is tested on the test bench. But every small screwdriver can do his work on the dynamometer let measure. Workshops in the area of ​​TÜV then show everyone the limits of development. Exhibitors with live tattoos and airbrushes get the most out of driver and machine. Finally rocking out in the weekender on the allnighter.
Each participant in the show receives a metal plaque. The first 100 visitors also get a metal badge, with an entry price of 5 euros !!! We do our best, look at you !!!
Highlights
Super scooter
Great location
Super dealer booths
Dynamometer for everyone
All Nighter Scooterists Party
Scooter Center at the Alpen Customshow
We Rhinelanders are a sociable and hospitable people. So we thought, if the guys make the effort and make the long way from Innsbuck to Cologne - then we have to do that too and support them with their custom show! So we leave 4 weeks before our own custom show to Innsbruck and look forward to one great event and on yours Visit us on Scooter Center Stand at the Alpen Customshow 2015 in Innsburck.
https://blog.scooter-center.com/wp-content/uploads/2015/02/alpen-customshow-2015.jpg
451
900
Heiko Lepke
https://blog.scooter-center.com/wp-content/uploads/2016/04/Scooter-Cejnter-SC-Logo-2016.png
Heiko Lepke
2015-02-11 16:08:11
2015-02-11 16:18:30
Alps - Customshow Innsbruck 2015