Kingwelle - A visit to friends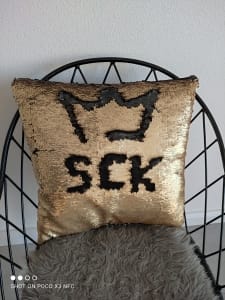 Powerful Vespa engine tuning without a crankshaft from king wave?
Difficult to imagine today, quite normal over ten years ago.
When the SC team sat together in the regular meeting to evaluate new product ideas, the subject of crankshafts and their durability boiled up again. From a technical point of view, a very critical component that is completely undersized in terms of design for the power and torque values ​​realized today.
Our bgm Touring rotary valve crankshafts for the PX have reached a very high level - for serial production - thanks to many improvements that have been incorporated into production (e.g. improved fit on the crank pin, bonding of the same) and can be used without hesitation for touring engines around 25 HP and above .
In our meeting, however, the question of high-end material still remains in the room. What should you take for the diaphragm-controlled motors with 40 HP and more that are now appearing more and more frequently?
Our SC technical director Alex is in constant but loose contact with the two Cramer brothers Christoph and Michael von Kingwelle. A name that has often caused a sensation in the racing scene with its extremely powerful engines and many victories. The contact is established and the guys can also build good crankshafts ...
The SC Technik team is soon invited by the masterminds from Kingwelle to Lindau on the beautiful Lake Constance.
In the most beautiful winter weather we make our way south!
To come to the point: with some encounters you get annoyed very quickly that they did not take place years before.
THE CRAMER BROTHERS AKA KINGWELLE
Christoph and Michael, two absolutely personable and down-to-earth guys, combine hospitality, competence and joie de vivre in a really unique way. The chemistry between the SC team and Kingwelle is right from the start and so we are invited into the sacred halls of Kingwelle production. It is always astonishing how many details have to be considered down to the smallest detail in a supposedly boring component like a crankshaft.
If the end product is to come out on the quality level of a Kingwelle crankshaft, a completely different consideration is required.
PICTURES FROM THE KINGWAVE MANUFACTURING
We receive an intensive introduction to the entire production process of the king shaft manufacturing. The many complex production steps astonish even us, but also make it clear why the Kingwelle crankshafts have such a good reputation. Impressed by the size and quality of the machine park, the King coupling is spoken of by the way. We will take a closer look at them together with the technology of the Kingwelle in an extra blog post. Here, too, quality is the top priority and the work processes invested are not immediately apparent, but absolutely necessary. Typically Kingwelle.
When Christoph shows us his private workshop, our chin (g) folds down again.
Several Kingwelle / BFA engine cases including Kingwelle 244 ccm cylinder for Vespa Smallframe radiate towards us. In addition, the super successful DBM / Quartermile Sprinter with rotary knife gate valve and snowmobile cylinder (with over 70PS) as well as more of Christoph's and Michael's scooters with, of course, more than powerful engines.
This is also the birthplace of the Kingwelle products. Christoph and Michael always had so much power in their engines that they completely overwhelmed the then commercially available goods. In order to stay on top of the podium, the two began to create their own products, blessed with good knowledge through their jobs in industrial production.
They only have one task; To function and maintain even under the toughest conditions. Their countless trophies and successful engines that are equipped with Kingwelle products are the great result of many years of hard development work.
QUALITY, QUALITY, QUALITY ...
Christoph then also shows us his 'home office', a hydraulic press and associated equipment. In many hours of heavy manual work, the crank webs become a Kingwelle total work of art. As is usual in the 'crankshaft business', it takes experience as well as strength to bring a crankshaft to perfect concentricity with a soft copper hammer. If the terms "hammer" and "crankshaft" in combination sound absurd for many at first - despite all high-tech - this is the only way to go. It takes a lot of experience and skill to bring a crankshaft running with 3 / 100mm to 1 / 100mm. Here, too, you can see how much passion the two brothers put into making their crankshafts. Each shaft is manufactured as if it were for your own motor. There are no exceptions. If something is not 100%, it will be sorted out immediately.
A way of working that creates trust.
GOOD PRODUCTS EVERYWHERE
Somewhat overwhelmed by the depth of production and the many, enormously exciting things Kingwelle tuning equipment, we went over to the cozy part of the evening. We were allowed to enjoy homemade focaccia at Augustiner Bräu Michaels, an absolute dream! It's interesting how many good tuners are also excellent cooks! Whether nozzles or spices, voting is always the be-all and end-all;)
A few schnapps later, we went to our quarters with cool and clean sea air. As city dwellers, we're not used to ...
ATTENTION: ADVERTISING;)
At this point we just have to do some surreptitious advertising. In addition to his normal job and the production of the king shaft parts, Christoph also managed to build an absolute dream house with a view of the lake. Since he is a man of action, he has added something so that you can also go on vacation here (www.tante-idas-fewo.de).
After a more than restful night, the boys insisted on serving us a hearty Bavarian veal sausage breakfast. We were almost moved to tears, this is how it is to live! Thanks again! At least now we realize that we should have visited the boys earlier and at scooter temperatures with our Vespas.
Finally, a joint sight seeing at the 'lake' followed. Living where others go on vacation, that's all you can say about it.
SUMMARY
So one can say, in spite of the short time; 'We came as strangers, we left as friends'. From a technical as well as a human side, we have become absolute Kingwelle fans. With the immense background knowledge imparted, we now have a perfect partner at our side, whom we can trust blindly and whose products we can recommend without reservation to anyone who would like to receive a perfect product for a fair price.
Always true to that Kingwelle motto: "The best is just good enough!"
The excellent Kingwelle products can now be found in our Online Store.
https://blog.scooter-center.com/wp-content/uploads/2021/09/IMG-20210116-WA0029.jpg
720
1600
Uwe
https://blog.scooter-center.com/wp-content/uploads/2016/04/Scooter-Cejnter-SC-Logo-2016.png
Uwe
2021-09-08 08:52:35
2021-09-20 20:50:01
Scooter Center meets Kingwelle - a visit to friends