Vespa PX old speedometer up to 160km / h

Vespa PX old
Speedometer bgm PRO 160km / h for Vespa PX up to ´84
That's the bgm PRO speedometer up to 160km / h for the old Vespa PX with the small speedometer without fuel gauge. A precise eddy current measuring mechanism with a Display range up to 160km / h makes it so special! The series speedometer only has to offer 120km / h.
This high-quality precision speed indicator for your Vespa replaces 1: 1 the speedometer installed by Piaggio at the factory.
Vespa PX speedometer 160km / h bgm PRO - speedometer for old Vespa PX up to 160 km / h
Why does a Vespa PX need a speedometer up to 160?
In our shop (https://www.scooter-center.com) you also get engine tuning and transmission technology that bring your series tachometer to its limit in second or third gear - we feel responsible, you too a corresponding speedometer to offer.
Your Vespa doesn't even drive a 160?
So what!? As a child, did you always press your nose to the windshield to check the speedometer to see how fast the car could go? With the 160 bgm speedometer - your scooter is already driving at level 160. Too much of a good thing for you? Of course we also have Speedometers up to 120km / hwhich are also perfect for a clean original restoration.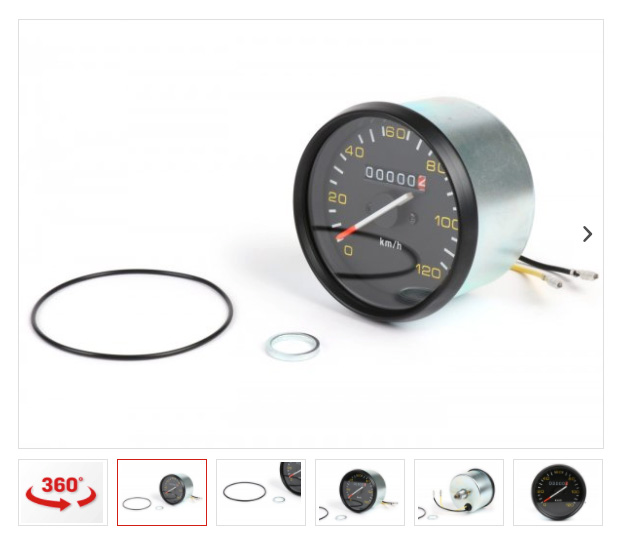 Now drive here with a Click 160
Original optics
Tip: The classic appearance is retained, the existing speedometer cable and the original speedometer pinion can simply continue to be used.
You can therefore find this speedometer as a spare part in our exploded view drawings:
Suitable for the following Vespa and Motovespa models, for example:
https://blog.scooter-center.com/wp-content/uploads/2020/09/vespa-px-tacho-160-bgm-animation.gif
400
861
Heiko Lepke
https://blog.scooter-center.com/wp-content/uploads/2016/04/Scooter-Cejnter-SC-Logo-2016.png
Heiko Lepke
2020-09-03 17:21:36
2020-09-03 17:29:05
Vespa PX old speedometer up to 160km / h