Egig Performance Vespa Tuning Shop
We have many popular Vespa tuning parts in our shop from Egig performance. Here we introduce you to the manufacturer and the highlights in our program.
Erich, aka Egig
Egig, based in the scooter paradise of South Tyrol, was created by Passion for screwing. Egig is driven by the fascination in the combination of the latest 2-stroke technology, packaged in the old tin. Owner Erich, alias Egig, has been screwing things since he was 11 years old (!!) Smallframe Vespa scooters and has perfected this from year to year on its own racing and road scooters and impressively demonstrated it.
The Company Egig performance was created many years later when he noticed that the tuning items available on the market were no longer satisfactory in terms of quality or performance. This has resulted in a fine portfolio High-end Vespa tuning products around the Smallframe. The innovative tuning parts from this Egig product range are continuously perfected, further developed and expanded.
product Highlights
Sport exhaust EGIG PERFORMANCE 'Super Banana Sport' for Vespa Smallframe PV125 / ET3
The EGIG PERFORMANCE SUPERBANANA Exhaust systems are perfect for inconspicuous but powerful SmallframeEngines. They score with high performance, good drivability and a wide speed range.
The Superbanana from EGIG PERFORMACE is a resonance exhaust, based on the look of a conventional banana exhaust, as already used by Piaggio in the popular SS50 / 90 and ET3 models. The Superbanana is designed to provide powerful engines from 125cc with an exhaust that is inconspicuous both visually and acoustically, but acts on the level of a classic resonance exhaust.
Clutch -EGIG PERFORMANCE- One Finger Clutch 5-discs - Vespa V50, PK ...
Sports clutch EGIG PERFORMANCE - One Finger Clutch - smooth clutch for Smallframe Motors up to 30HP
In contrast to a 3 or 4-plate clutch, the number of springs can be reduced with the 5-plate clutch. This results in a clutch that is very easy to operate.
In connection with a PK XL2 cover (or alternatively a Crimaz coupling separator) you pull the coupling with one finger. With 6 feathers with the little finger.
Exhaust -EGIG PERFORMANCE Mamba Vespa ET3, PV125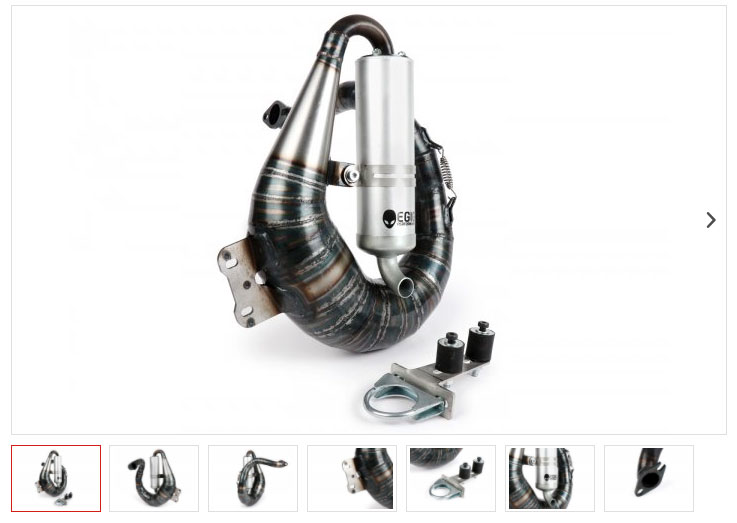 Racing exhaust -EGIG PERFORMANCE- Mamba - midrange exhaust for powerful road tuning for Vespa Smallframe
Classic resonance exhaust that produces a very nice performance range with high performance and revving in the appropriate environment of a revised engine.
The Mamba racing exhaust from EGIG PERFORMANCE from South Tyrol is a great midrange system that is located between Python and Cobra.
170cc cylinder -EGIG PERFORMANCE ET3, PV125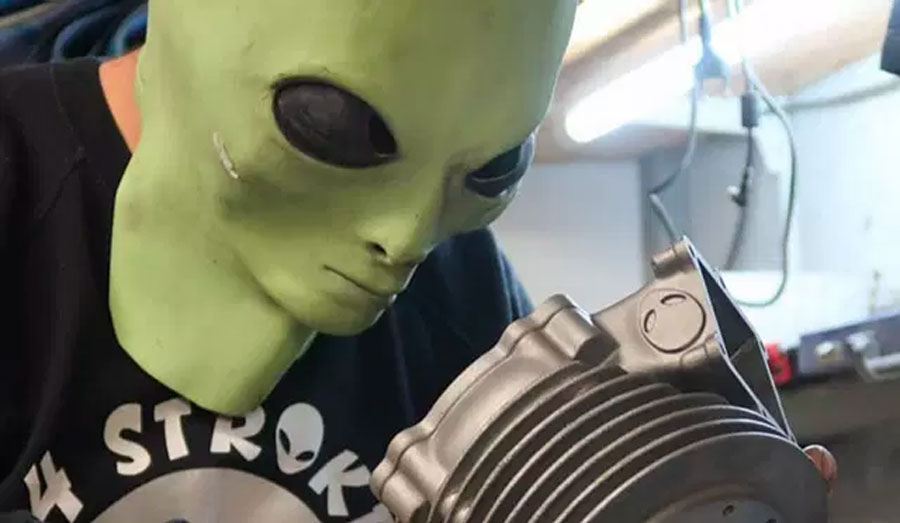 Preview - here in our blog soon more information, pictures, tests, performance curve of the 170cc cylinder from EGIG PERFORMANCE
https://blog.scooter-center.com/wp-content/uploads/2021/05/egig-vespa-smallframe-tuning.jpeg
600
900
Heiko Lepke
https://blog.scooter-center.com/wp-content/uploads/2016/04/Scooter-Cejnter-SC-Logo-2016.png
Heiko Lepke
2021-05-21 08:03:58
2021-05-19 17:41:56
Egig Performance Vespa Tuning